Celebrities
Hassan Ali's Wife Samiya Arzoo Gushes Over Pakistan. Check Out Their Pictures.
Hassan Ali has reached Pakistan with wife Samiya Arzoo. The couple got married on September 20th, 2019 in Dubai.
Pakistani cricketer Hassan Ali and wife Samiya Arzoo are now in Pakistan. It is Samiya Arzoo's first visit to Pakistan and hence all the more special. The family was enthralled to welcome the new bride at her new home in Gujranwala. Samiya Arzoo was dressed in a pink sweatshirt with black pants and boots as she entered the home walking in the rose petals. She was warmly welcomed by the family members who were eagerly waiting for the new bride to come home.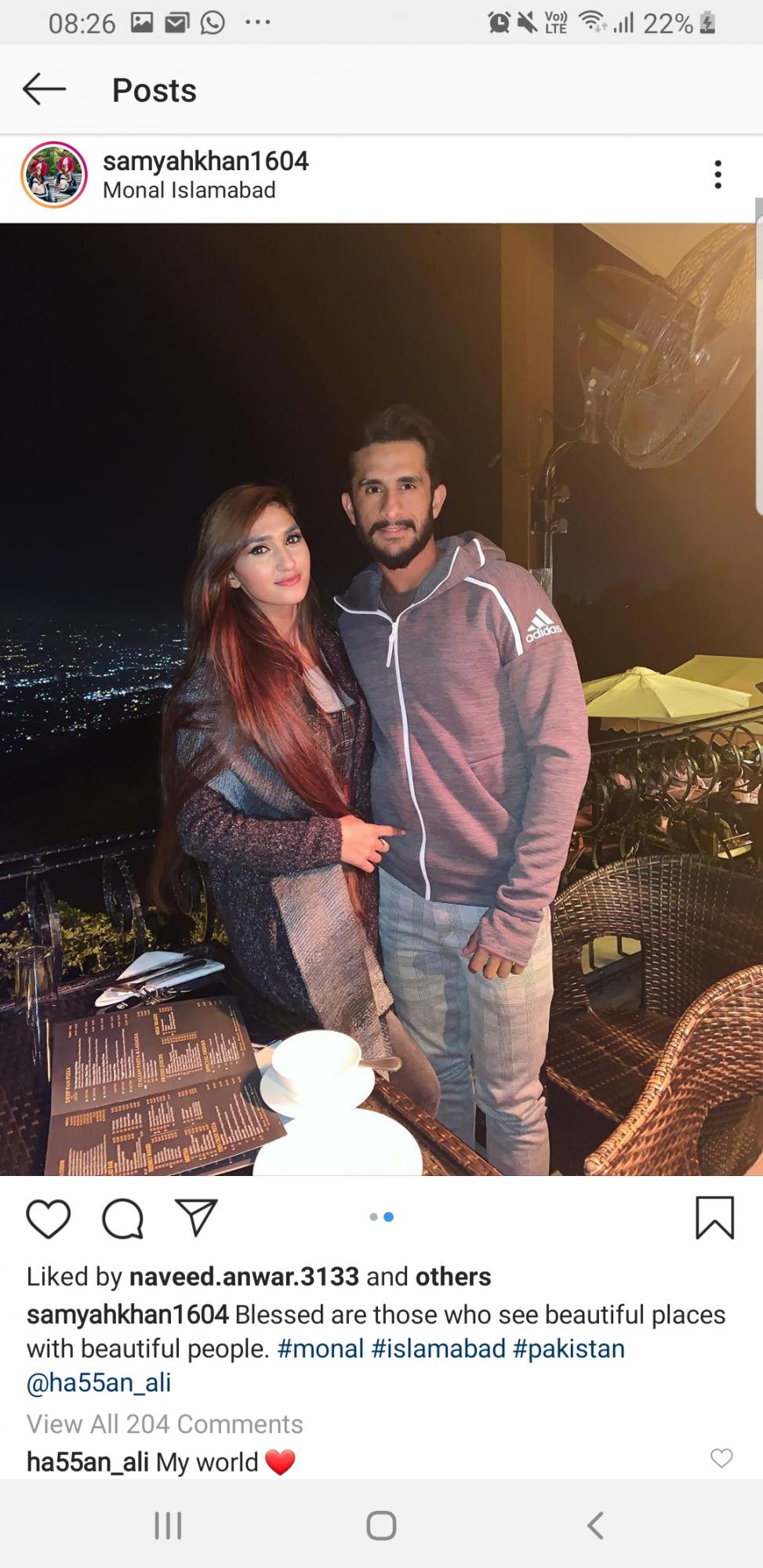 The couple also visited Islamabad, the capital of Pakistan. Hassan Ali and Samiya Arzoo went to the famous Monal restaurant to have the view of the twin cities from a hilltop. They later went to Pakistan Monument and clicked beautiful pictures. Samiya Arzoo was dressed in black leather pants with a white top that she paired with a cape shawl. Her long brown hair were left open like most of the time.
Hassan Ali and Samiya Arzoo got married in Dubai on September 20th, 2019. They had also met for the first time in Dubai a year ago and fell in love. This wedding was particularly important from the cross-border point of view as Hassan Ali was a Pakistani cricketer while Samiya Mumtaz was an Indian national.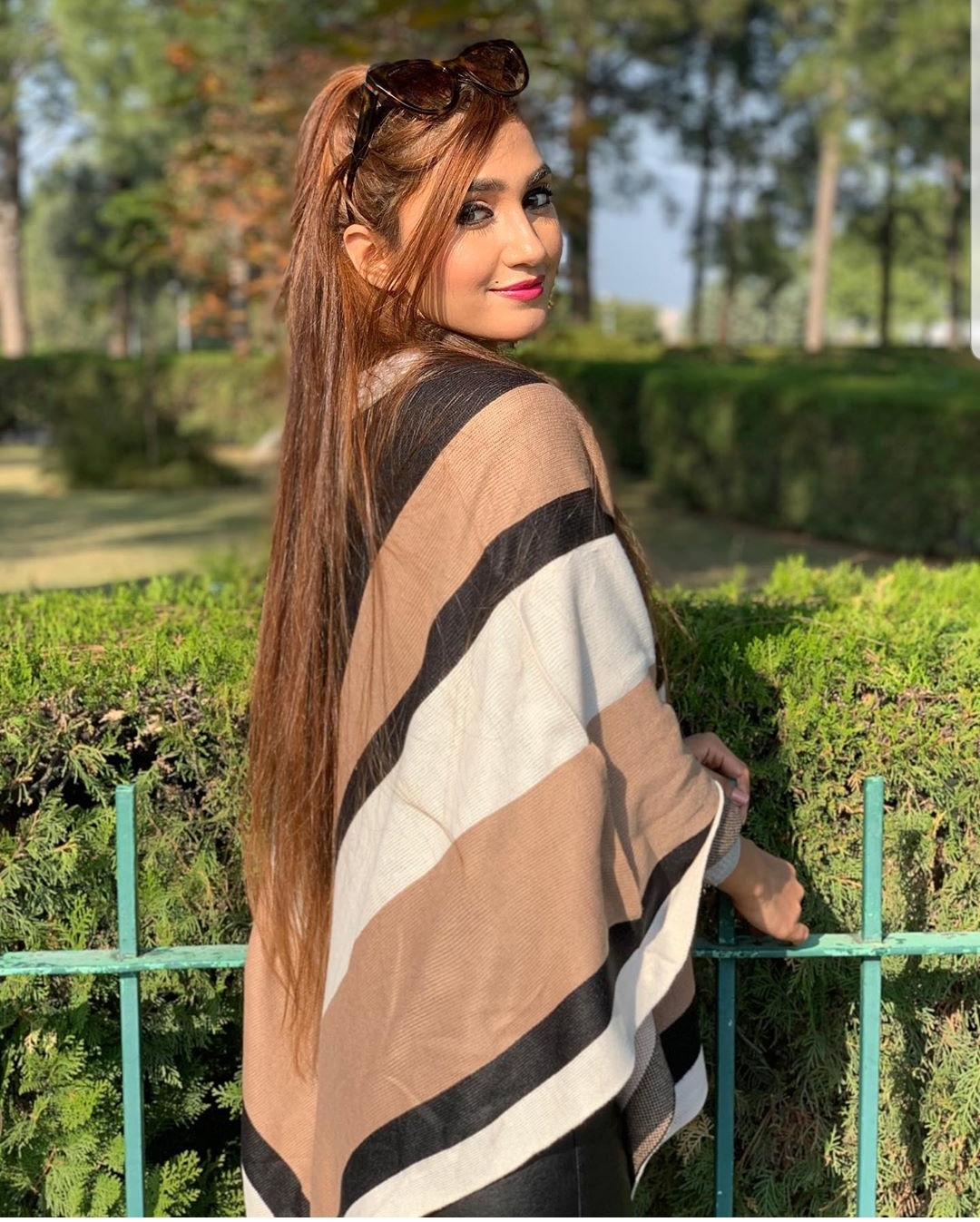 Samiya Arzoo is from Mewat in Haryana. She is an aeronautical engineer from Manav Rachna University. Samiya also stayed in England for some part of her education. Samiya worked with Emirates International Airline at the time of her marriage and has also  with Jet Airways in the past.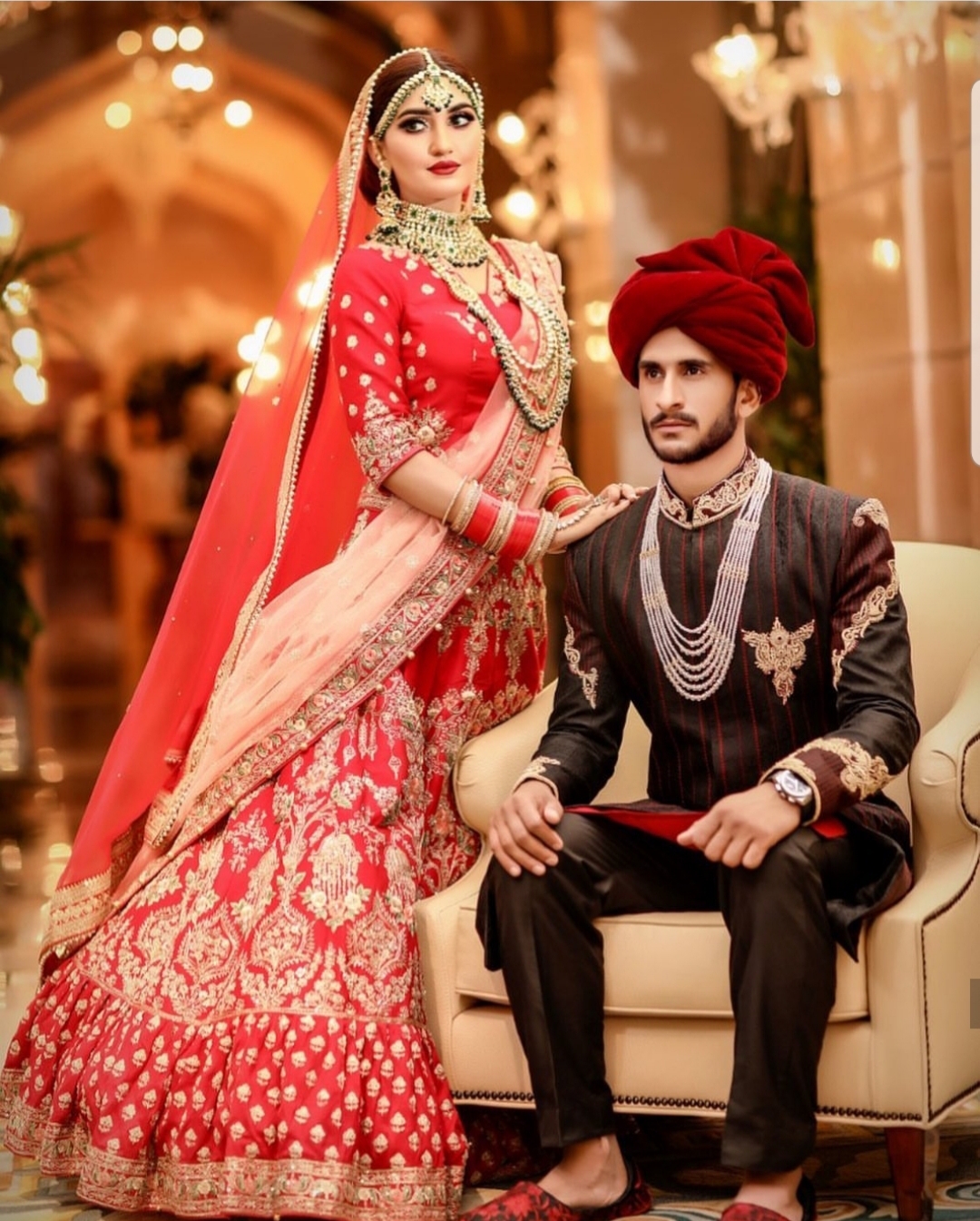 In a press conference by Hassan Ali and his brother, the cricketer had revealed that the couple had plans of settling in Gujranwala for good which was the family home. Although the wedding took place at Palm Jumeirah Dubai, there were plans of holding a grand reception in Pakistan for the cricketers and family. Since the couple is now in Pakistan one can expect a reception soon on cards. For now, they are busy seeing Pakistan and its beautiful landscape.