Bollywood News
Has Iulia Vantur Been Spending Time With Salman Khan On The Sets of Bigg Boss?
The pictures seems really telling!
Bigg Boss fanatics and Salman Khan followers already know that Bhai has a rather cozy chalet at his disposal known as the Bigg Boss 9 chalet for his own rest and relaxation, when he needs to take a break after grilling the contestants and when they go about their tasks in the house. It's quite a snazzy place, equipped with a large brown leather sofa and a huge poster from Bhai's film Kick adorning the red wall behind.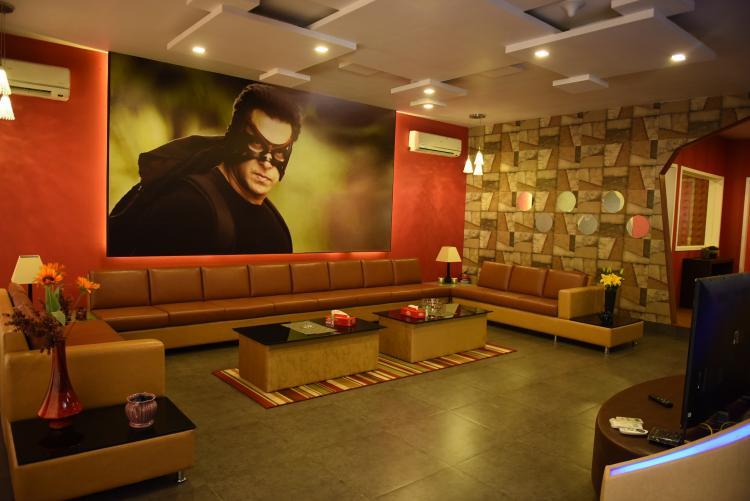 Now, Bhai may not have confirmed his involvement and relationship status with Romanian blonde beauty Iulia Vantur, but rumour mills around town have been working non-stop about how Iulia is getting close to the Khan-daan and has also been spending time with Bhai himself. You could ask us how we know this and we'll tell you that it's al a matter of deduction!
Iulia recently posted a picture of herself eating an apple seated on a brown sofa with a red wall behind with the corner of a poster visible in the picture. We bet Iulia's pic was clicked at the same chalet. Bhai is currently shooting for the second schedule of his wrestling themed film Sultan in Panvel. He heads over to the chalet in Lonavala for the weekends, when he shoots an episode of the hit reality show and also catches up with friends from time to time we presume!