News
Harvey Weinstein Found Guilty: Landmark Moment for #MeToo
Harvey Weinstein was charged on two counts, for which he faces up to 25 years in prison
Back in 2017, multiple women working in Hollywood - including many actresses - spoke against producer Harvey Weinstein, accusing him of sexual misconduct. Over the course of the next few weeks, more and more women came out to share their horrific incidents of sexual harassment, some at the hands of Weinstein, and others', at the hands of other powerful men in society. This kicked up a storm in Hollywood, that later made its way to the rest of the world. Under the #MeToo movement, women - and men - shared that they had been exploited sexually by people who were more powerful than them. While Weinstein denied all allegations of sexual misconduct - wherein many women even accused him of rape - a latest development at an ongoing case that began earlier this month, has just called the Hollywood producer guilty of the crimes that he had been accused of.
The Fallen Mogul: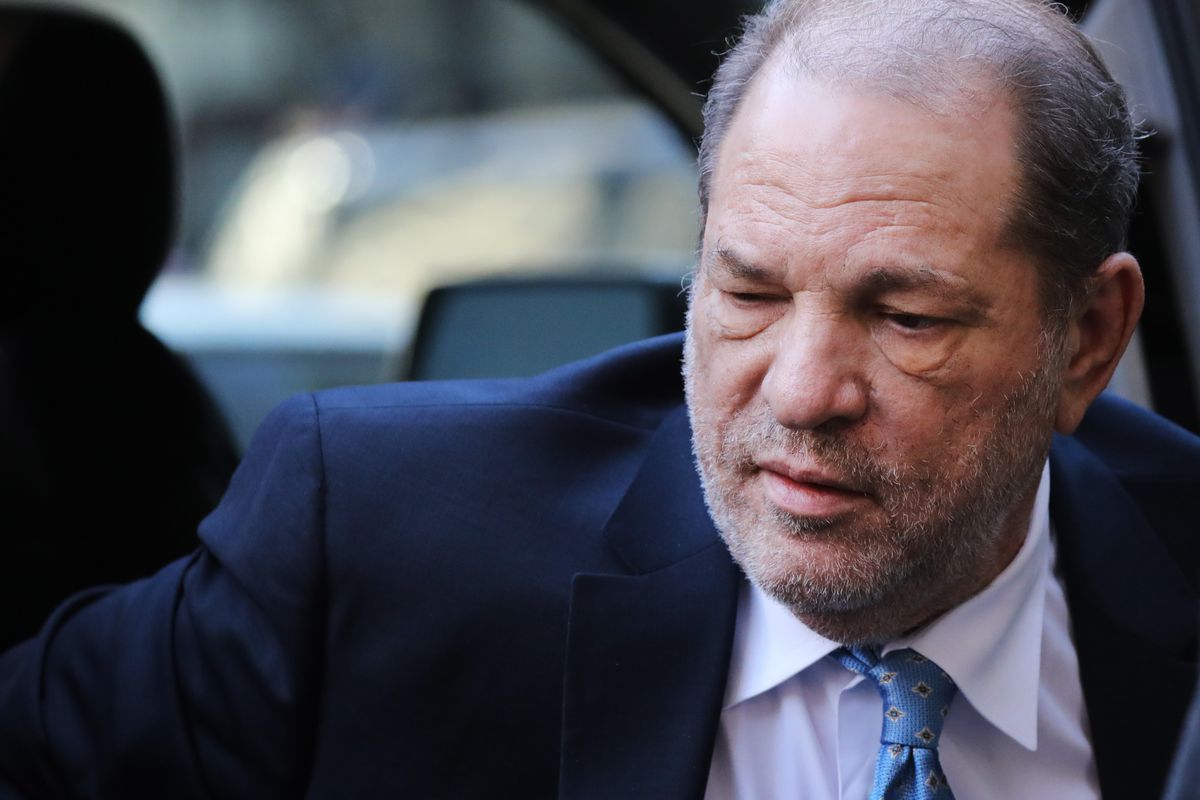 On February 24, Weinstein was convicted of a criminal sex act by a New York jury, where the trial was taking place. He was charged for a criminal sex act his former production assistant Mimi Haleyi back in 2006 and for raping an aspiring actress named Jessica Mann, back in 2013. According to The Washington Post, Mimi is a London-based freelancer who shared that she first met Weinstein at a movie premiere in 2004. She said that she was working for the late British producer Michael White at the time. In 2006, she crossed paths with Weinstein once again at the Cannes Film Festival after which he helped her land a gig with Project Runway. Sharing her experience with the producer, she testified, "He held me down on the bed and he forced himself on me. I kept trying to tell him no. Don't go there. Don't do that. I just tried to reject him and push him away. And he would just pull me back. I did reject him but he insisted."
On the other hand, Jessica testified that Weinstein raped her in a hotel room in 2006. She said, "I attempted twice to open the door and leave and he blocked the door both times. Then he came out without any clothes on raped me. I then ran into the bathroom." However, the actress was earlier cross-examined on her statement because shortly after the incident, she went downstairs with Weinstein, where the two had breakfast with Richards Lozano - an agent in the entertainment industry, who also represented Mann. 
What Will Happen When He's Convicted: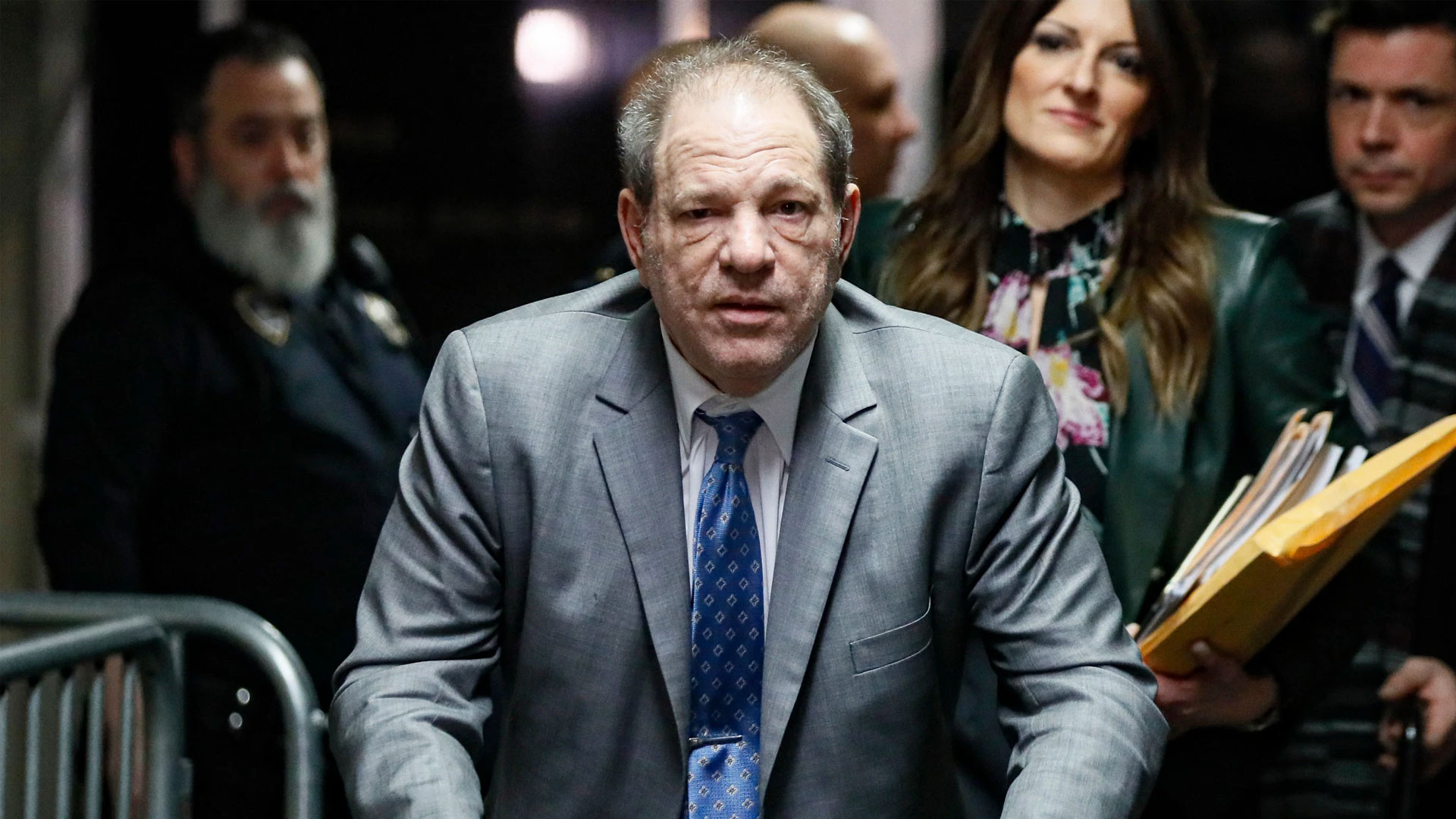 While Weinstein has been charged guilty on two accounts so far - that of a criminal sex act and third-degree rape, he was acquitted on the most serious accusation that could have sent him to prison for the rest of his life. While the jury held him guilty for the two crimes against Haleyi and Mann, it let him go on two counts of predatory sexual assault that could have given him a life sentence. He currently faces up to 25 years in prison, reported Al Jazeera.
The Charges Against the Former Hollywood Bigwig: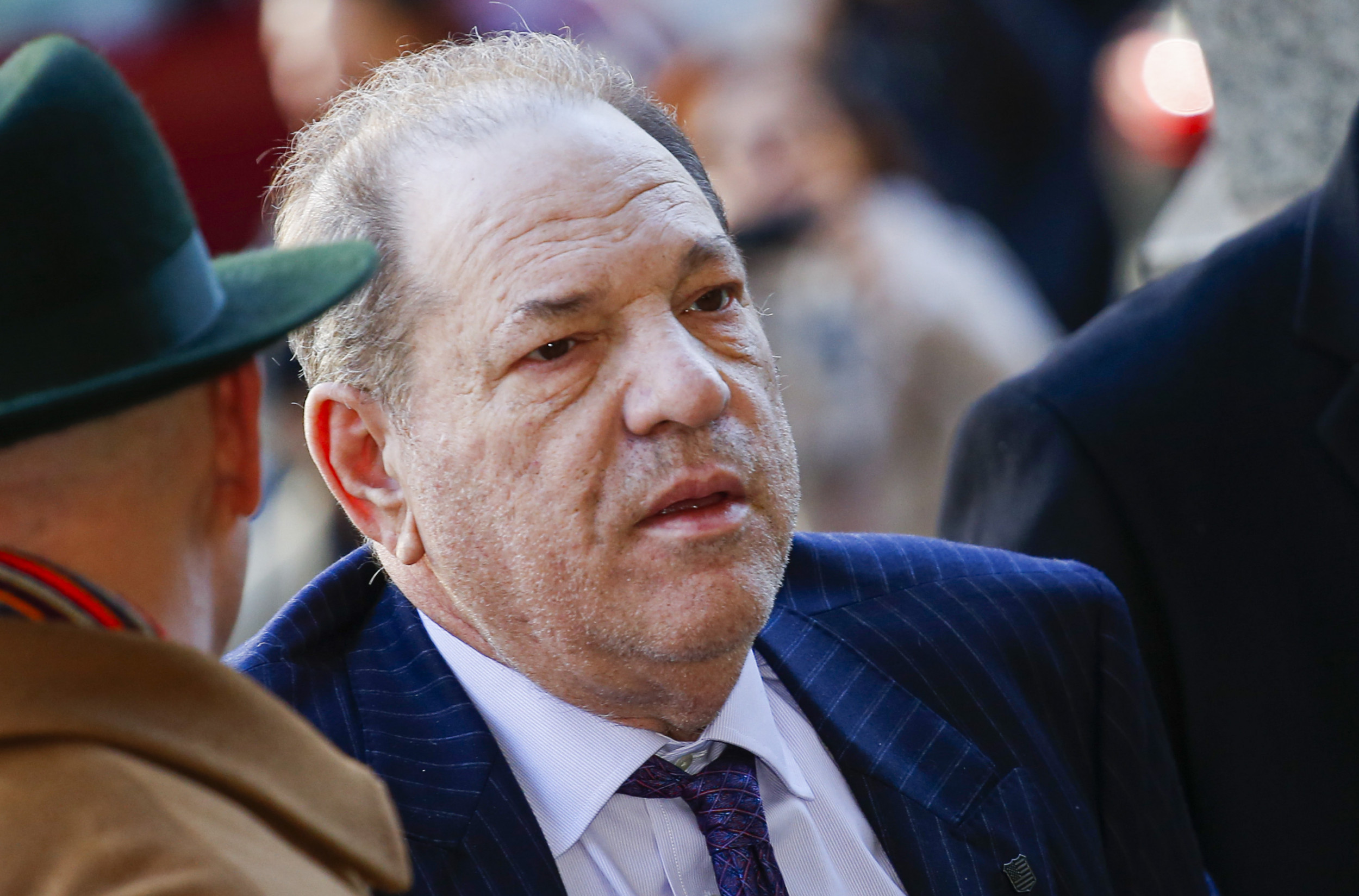 According to The Guardian, Weinstein faced five charges at the court, out of which he was convicted of only two - Count 2 and Count 5. Following are the charges against him:
"Count 1: Predatory sexual assault which involves sex crimes against at least two victims, in this count relating to former Project Runway production assistant Miriam Haley and former Sopranos actor Annabella Sciorra. The charge carries a maximum sentence life in prison and a minimum sentence of 10 years.
Count 2: Criminal sex act in the first degree for forcing oral sex on Miriam Haley which carries a maximum sentence 25 years and a minimum sentence 5 years.
Count 3: In this count relating to an anonymous woman and Annabella Sciorra. This charge carries a maximum sentence of life in prison and a minimum sentence of 10 years.
Count 4: First-degree rape of a who chooses not to be named, which carries a maximum sentence of 25 years and a minimum sentence of five years.
Count 5: Third-degree rape of Jessica Mann, which carries a maximum sentence of four years in prison and no minimum, though a conviction would require Weinstein to register as a sex offender."
What Happened After The Court: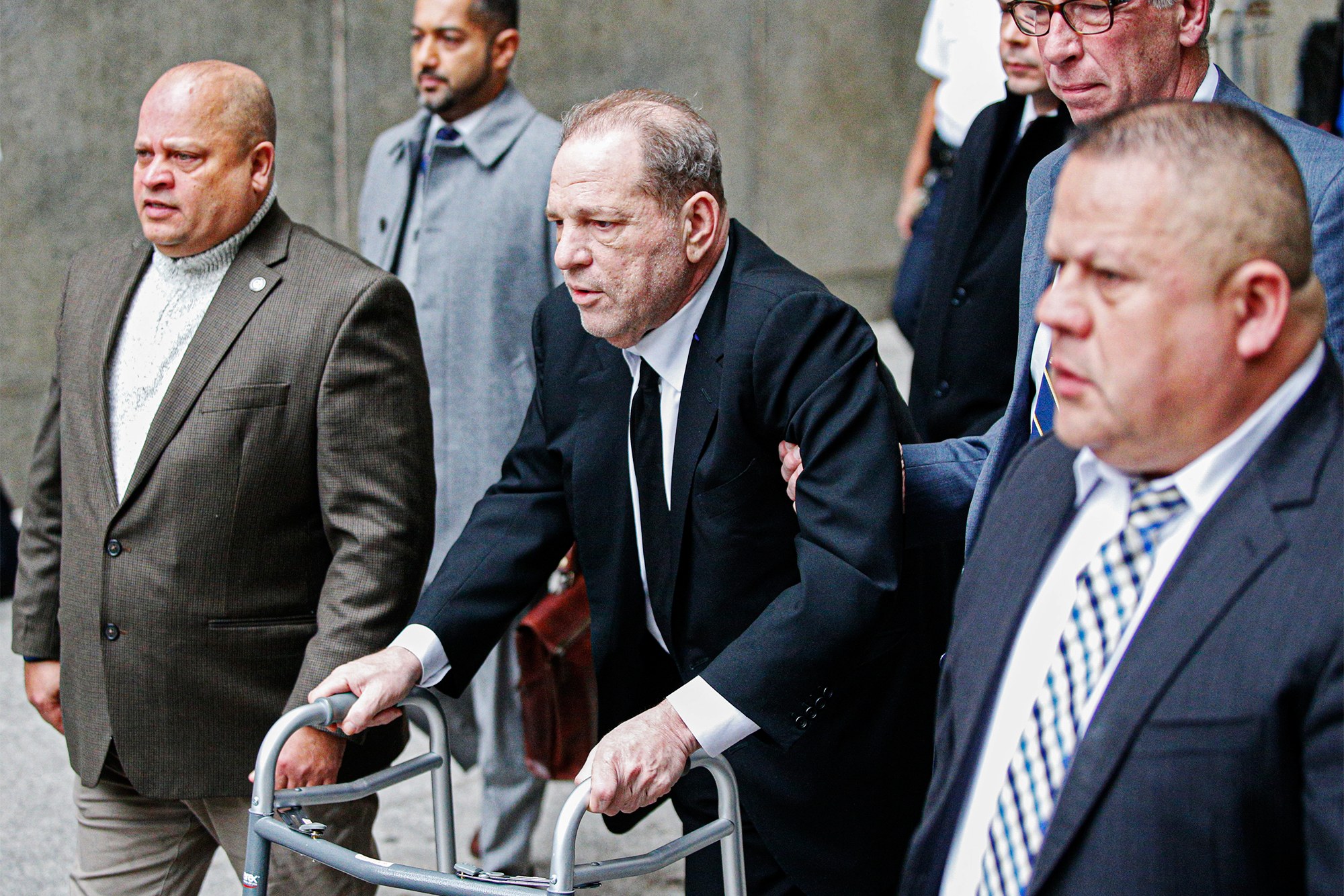 After the verdict, Weinstein was handcuffed after the verdict. He will be sentenced on March 11. His lawyers have requested that he be kept in a jail infirmary during the waiting period citing health reasons. CNN reported the attorney saying, "He's dealing with the remnants of his back operation which was not successful. He's in need of the walker. He takes a list of different medicines. Judge, he's currently receiving shots in his eyes so he does not go blind. As we believe putting him in custody at this point before he can get some of the issues taken care of and proper documentation of them would not only put Mr Weinstein in danger, but the New York penal institution also because they will have to care for him and be responsible for these issues." The judge has granted the request. Weinstein currently faces up to 25 years in prison. He has been booked into Rikers Island jail in New York City. He has been given the ID number 06581138Z. On the other hand, it has also been confirmed that Weinstein will also be facing the charges filed against him in Los Angeles.
Weinstein's lead lawyer, Donna Rotunno spoke to reporters outside the court, where she said, "He took it like a man. Obviously, this is a bittersweet day. We are disappointed. We knew we came in and we were down 35-0 on the day that we started this trial. The jurors came in knowing everything they could know about this case. We couldn't find a juror who had never heard of Harvey Weinstein. The fight is not over. It is absolutely horrible for me to watch my client be taken into custody. We don't feel good about that at all. Harvey is very strong."
The Reactions That Followed: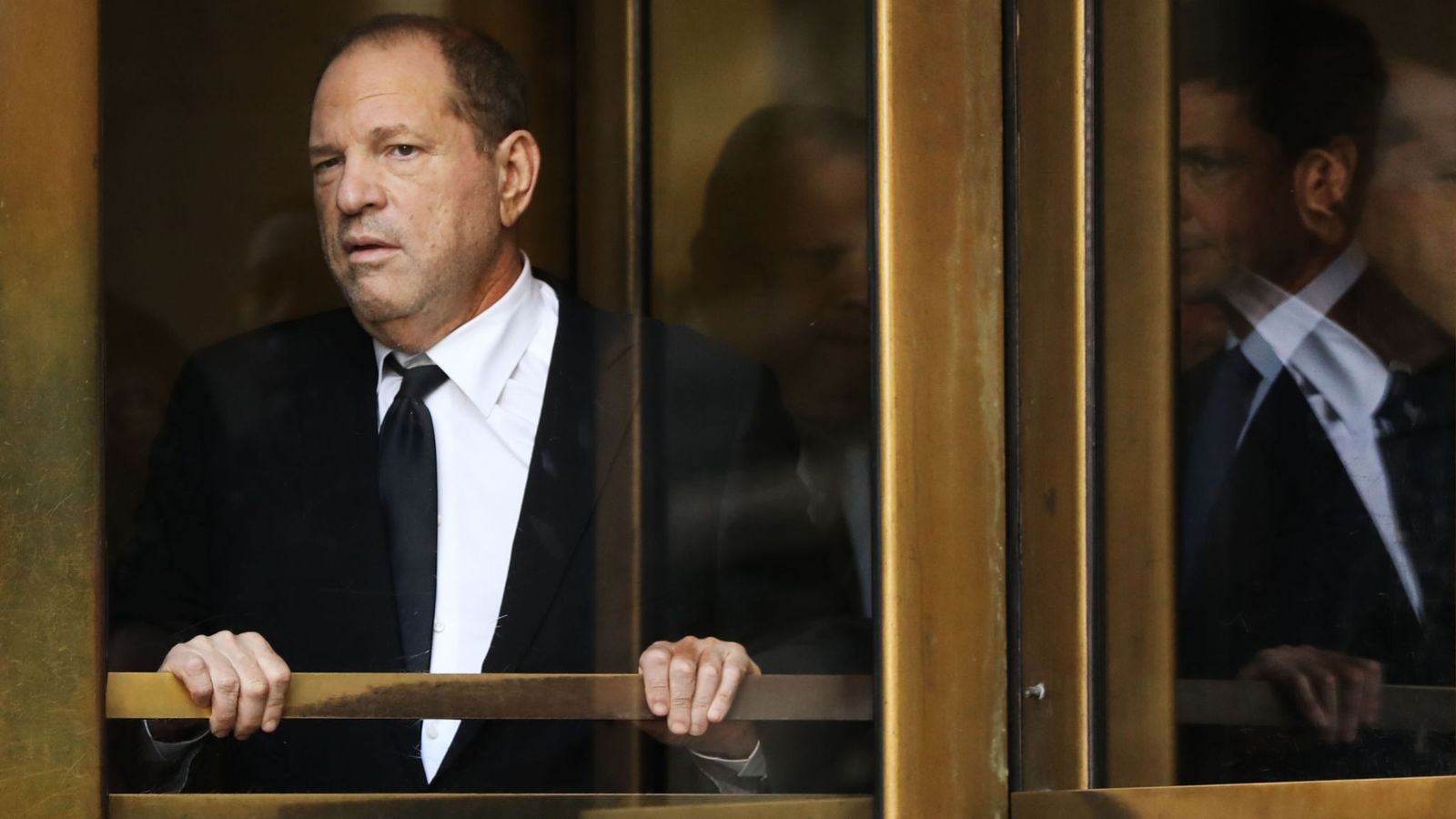 Following the verdict, the #MeToo movement also released a statement. It said: "Today, a jury confirmed what we all know: Harvey Weinstein committed sexual assault. This wouldn't have been possible without the voices of the silence breakers in and outside of the courtroom, the survivors who courageously testified, and the jurors who, despite an unrelenting and unethical defense strategy, voted to find an unremorseful Harvey Weinstein guilty. For some, this has been a Hollywood battle between famous actresses and a larger-than-life producer. Some, have tired and begun to ask whether we should care about these Hollywood celebrities. We would do well to ask ourselves how many of these women's names we can actually remember, beyond the boldface few? Certainly, Harvey's name will be seared in our collective memories, but many of the survivors will be quietly taking stock of the impact. This case reminds us that sexual violence thrives on unchecked power and privilege. The implications reverberate far beyond Hollywood and into the daily lives of all of us in the rest of the world. Whether you are an office worker, a nanny, an assistant, a cook, a factory worker – we all have to deal with the spectre of sexual violence derailing our lives. And, though today a man has been found guilty, we have to wonder whether anyone will care about the rest of us tomorrow. This is why we say #MeToo."
Earlier, Judge James Burke cautioned the jury not to see the case as a referendum on #MeToo, however, with the latest verdict, it seems like a landmark moment for the movement. Weinstein's conviction is bound to have consequences for relations in the workplace. The verdict could also have an impact on the way sex crimes are prosecuted in the future.