Hardik Pandya Episode Fallout: Karan Johar To Be More Careful About His Show Content
By Subhash K Jha Sunday, 13 January 2019
Bollywood has so far maintained an eerie silence over Hardik Pandya's comments on Koffee with Karan but there will be repercussions say sources
That cricketer Hardik Pandya's utterly crass and vulgar statements on women and womanizing on Karan Johar 's talk show  Koffee With Karan has snowballed into a major controversy is not surprising.
Even the Bollywood fraternity's silence over the issue is not a surprise. Who wants to get into the bad books of Karan  Johar?  Not all those actresses, for sure,  who have been so vocal in slamming Alok Nath? After all, Alok Nath makes a  much softer target than Sajid Khan (brother of Farah and cousin of Farhan) or Karan (the godfather of numerous).
What is surprising is the fact that these remarks were allowed to be made on the show in the first place. Where was the editorial prerogative being exercised when these remarks showed up on the edit table?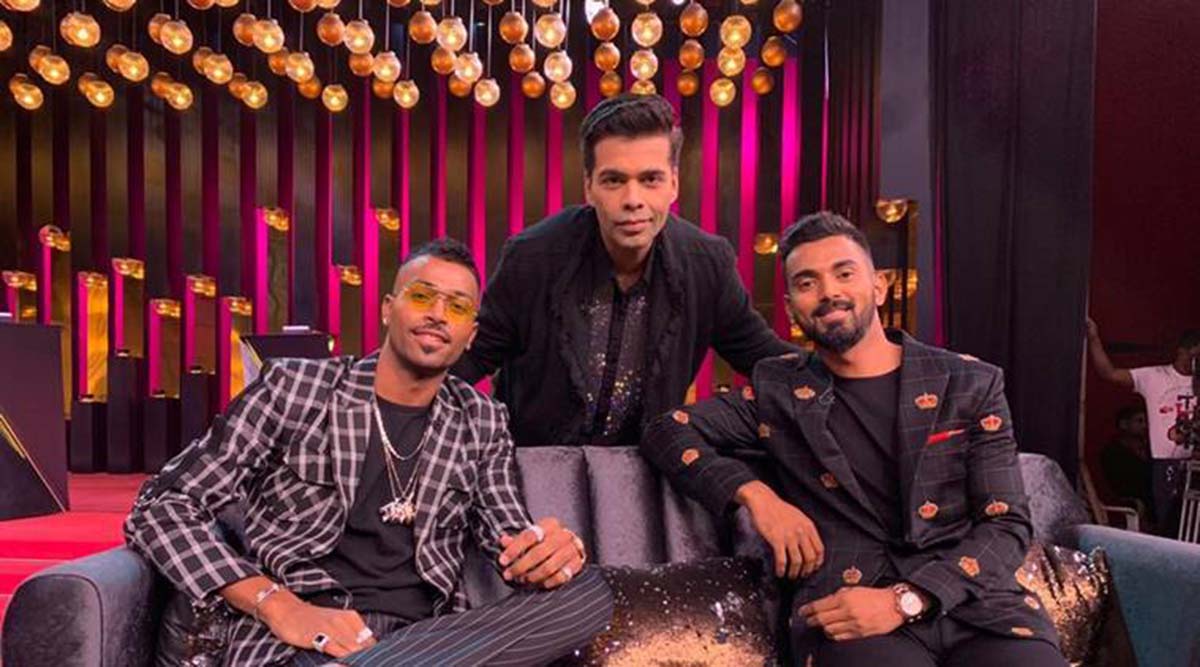 Hardik Pandya and KL Rahul with Karan Johar on Koffee With Karan
A source reveals that Karan  Johar has decided to be really discreet about the content of his talk show from now on. "He never saw it coming. The same skittish tone has been used on  Koffee With Karan since its inception. We had Deepika Padukone talking about condoms and Badshah making out in the open fields. The cricketer (Hardik Pandya) was being true to the mood and spirit of Karan's show," says the source.
While another prominent member of the film fraternity maintained a stony silence, producer Sheetal Talwar and writer Apurva Asrani did speak out. Says Talwar, "It is irresponsible for anyone to propagate sensationalize such statements. As a role model, Hardik should realise that he should not have made any statement objectifying women but the real responsibility of self-censorship of this lies with Karan, and he should have actually insisted on this statement being edited out of the show. BCCI has taken a timely step on this."
Adds Apurva Asrani, "In a way, I'm glad that everyone can see the misogyny that's so ingrained in our society. At least this way it can be assessed and countered."
For all the latest Bollywood News and gossip, follow us on Twitter & Instagram, like us on Facebook and subscribe to our channel YouTube. New videos up every day!
Comments