Celebrities
Hamza Ali Abbasi Celebrates Seven Months of Marital Bliss With This Loved Up Memory
Hamza Ali Abbasi and Naimal Khawar got married on August 25th, 2019 in Islamabad
Hamza Ali Abbasi and Naimal Khawra who are currently in quarantine together make one of the most popular couples in Pakistan. The power couple surprised everyone with a sudden announcement of their upcoming wedding in August 2019. Even their closest friends had no idea of them going out. Hamza Ali Abbasi later mentioned that he and Naimal Khawar never dated and remained in a 'platonic' relationship for two years before getting married. According to Hamza Ali Abbasi, he married Naimal Khawar to come close to his Creator.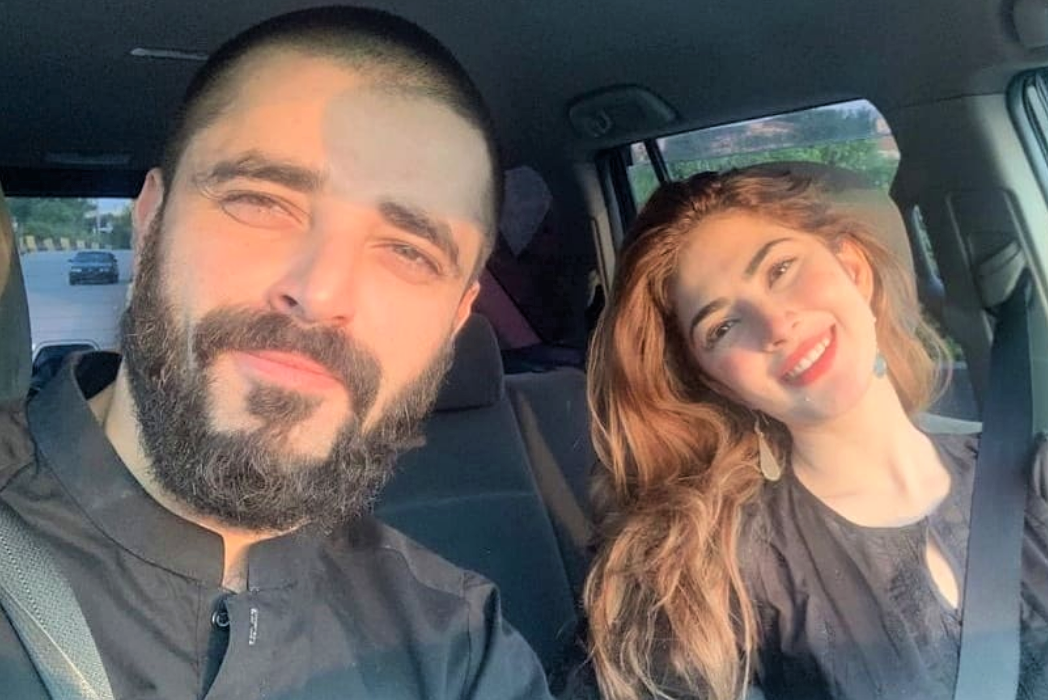 Hamza Ali Abbasi and Naimal Khawar keep their fans posted about their daily life
Celebrating the seven months of their wedding, Hamza Ali Abbasi shared a sweet memory on his Instagram account. Posting a throwback picture from the times, when they were still friends Hamza Ali Abbasi penned down a sweet note for Naimal Khawar.
'We took this picture almost 2 yrs ago when i asked my artist friend for a painting & she made me this beautiful calligraphy. I had absolutely no idea that this friend of mine will become my wife and Allah's most precious gift for me. '
'Thank you Allah for making me fall in love with this amazing and beautiful human being and thank you for making her love me back. 7 months have gone by since we got married and i thank Allah for every second i spend with you. I LOVE YOU @naimalkhawarkhan'
Naimal Khawar commented,
'still remember this day. I LOVE YOU SO MUCH MORE!!'
On the work front, Hamza Ali Abbasi was last seen in the famous television show Alif with Sajal Ali and Ahsan Khan. Post Alif, he decided to quit acting and spread the word of Allah. Hamza Ali Abbasi was in the US some time ago attending and delivering talks on the same subject. His fans are looking forward to his upcoming film Maula Jatt 2 where Hamza Ali Abbasi is playing the character of Noori Natt (originally played by Mustafa Qureshi). Naimal Khawar, on the other hand, is focusing on her painting career.