Bollywood News
Hacker on the Loose; Abhishek Bachchan's Twitter Was The Latest Target
This is shocking!
A series of Twitter hacks have taken place in Bollywood and it is only growing as we speak. A couple of days back, Anupam Kher's account was also hacked in a similar fashion when he clicked on a DM sent to him from a known person and unfortunately, his account was compromised. Twitter has identified the hackers as pro-Pakistani Turkish cyber army Ayyildiz Tim, which had earlier hacked veteran actor Anupam Kher's Twitter account.
As a result of the hacking, the verification tick on Abhishek's Twitter account vanished, and his cover photograph featured a missile that read Ayyildiz Tim in chalk. Abhishek's profile also had several tweets in Turkish.
Twitter said in an official post, "Our teams are working to resolve an issue affecting a small number of Indian users. We will notify affected account holders directly. Reminder: do not click on links in DMs coming from unknown accounts."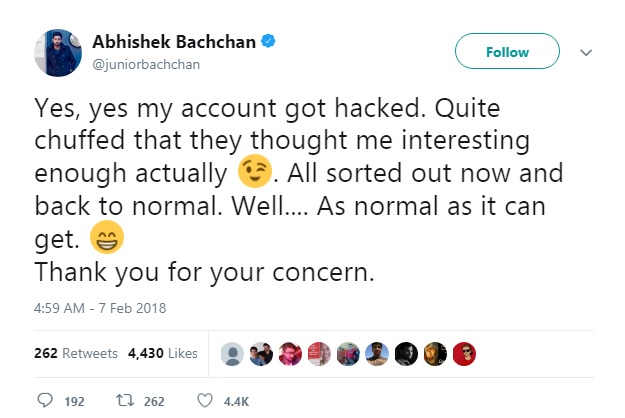 This is what Anupam Kher cautioned when his Twitter account got hacked.