Celebrities
Golden Globes 2020: Jennifer Aniston Cheers on Brad Pitt As He Accepts His Award
Brad Pitt was given the Best Supporting Actor in a Motion Picture, Drama category for his role in Once Upon a Time in Hollywood
The Golden Globes 2020 this year are proving to be unforgettable. Tom Hanks' emotional speech after earning the prestigious Cecil B de Mille Award to Awkwafina making history, the awards season is already off to a great start. But there are a few moments, amongst many, that made the star-studded show even more memorable. Ex-beaus Jennifer Aniston and Brad Pitt made the viewers and audience members swoon while the latter was delivering his speech.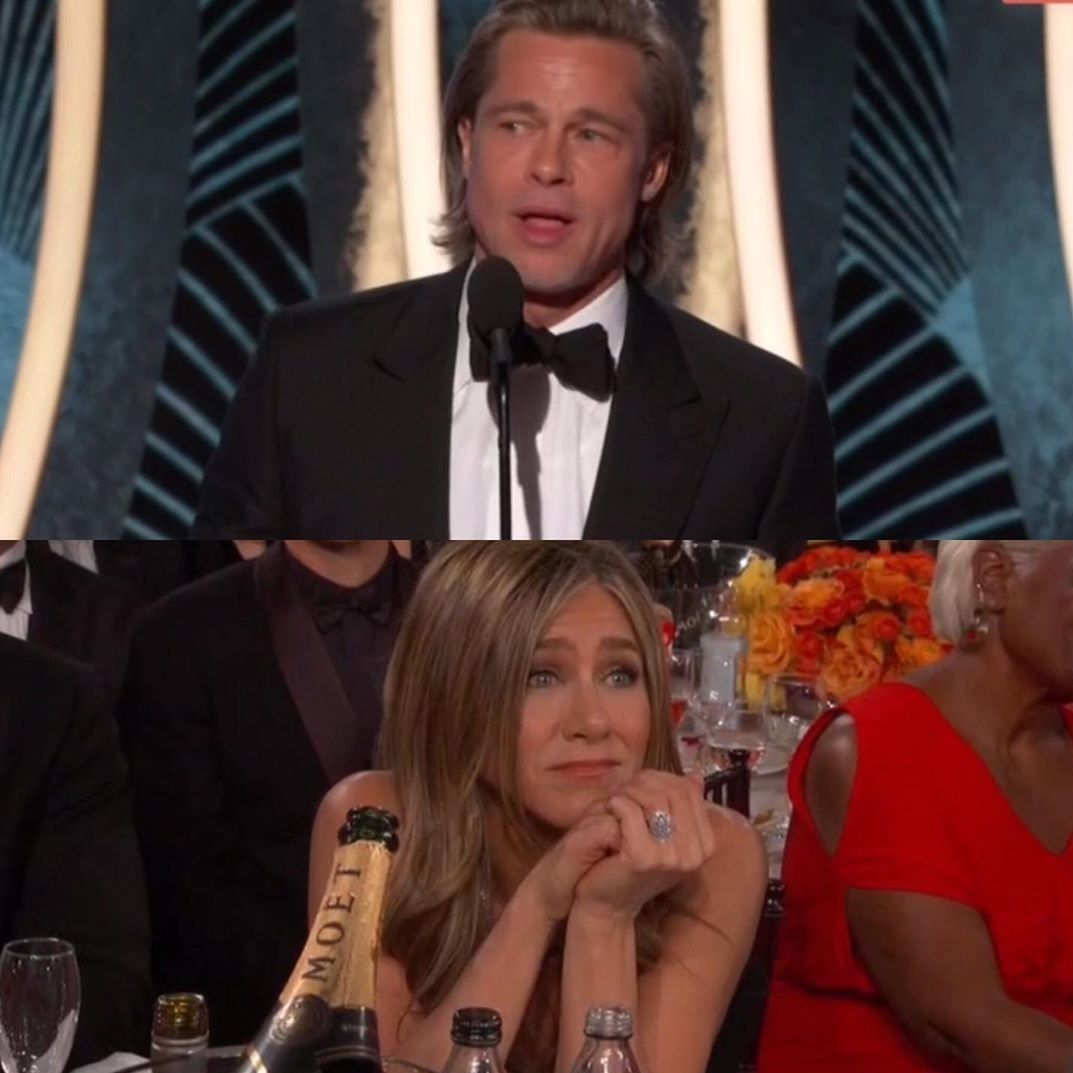 Brad Pitt and Jennifer Aniston
Brad was given the Best Supporting Actor in a Motion Picture for his performance in Once Upon a Time in Hollywood. He took to the stage to accept the award and delivered a heartwarming speech that ranged from referencing his co-star, Leonardo DiCaprio's character in Titanic to spreading a positive message for 2020 to being humbled by his win. While many cheered him on, one reaction that caught fans' eyes was that of Jennifer Aniston. The actress was seen clapping, laughing and standing up for her ex during his acceptance speech. An insider who was attending the event shared, "She had huge smile on her face," adding that she appeared genuinely happy for him. This is also a cause of concern as the two have been hanging out together lately wherein Brad was also seen attending Jennifer's Christmas party.
In his speech, Brad thanked the Hollywood Foreign Press Association. He then continued, "You know when I was starting out, these names that were just listed – Al Pacino, Joe Pesci, Tom Hanks were like Gods to me. So this is an honour in itself and I respect all of them sincerely. I have to start by thanking the man himself, Quentin Tarantino, the man the myth the legend and the experience for this film. Thank you and I really appreciate it. I also have to thank my partner in crime, Leonardo DiCaprio. Before The Revenant I used to watch, year after year, his co-star accept awards and get up and thank him profusely. I know why he's an all-star, he's a gentleman and I wouldn't be here without you."