Celebrities
Golden Globes 2020: Fleabag star, Phoebe Waller-Bridge to Auction Her Dress for Australia's bushfires
Phoebe Waller-Bridge who won a Golden Globe last night shared that she would be auctioning off her outfit for relief efforts in Australia
The 77th Golden Globes took place in Los Angeles last night, awarding some of the most deserving candidates from around the world. However, award distribution is not all that happened last night. The who's who of Hollywood used the stage as an opportunity to voice their issues of concern. Likewise, Phoebe Waller-Bridge who won the award for Best Actress in a Comedy or Musical TV Series for Fleabag, is not letting her Golden Globes Awards outfit go to waste. She shared that she would be auctioning off her Ralph and Russo suit towards the victims of the Australian bushfires.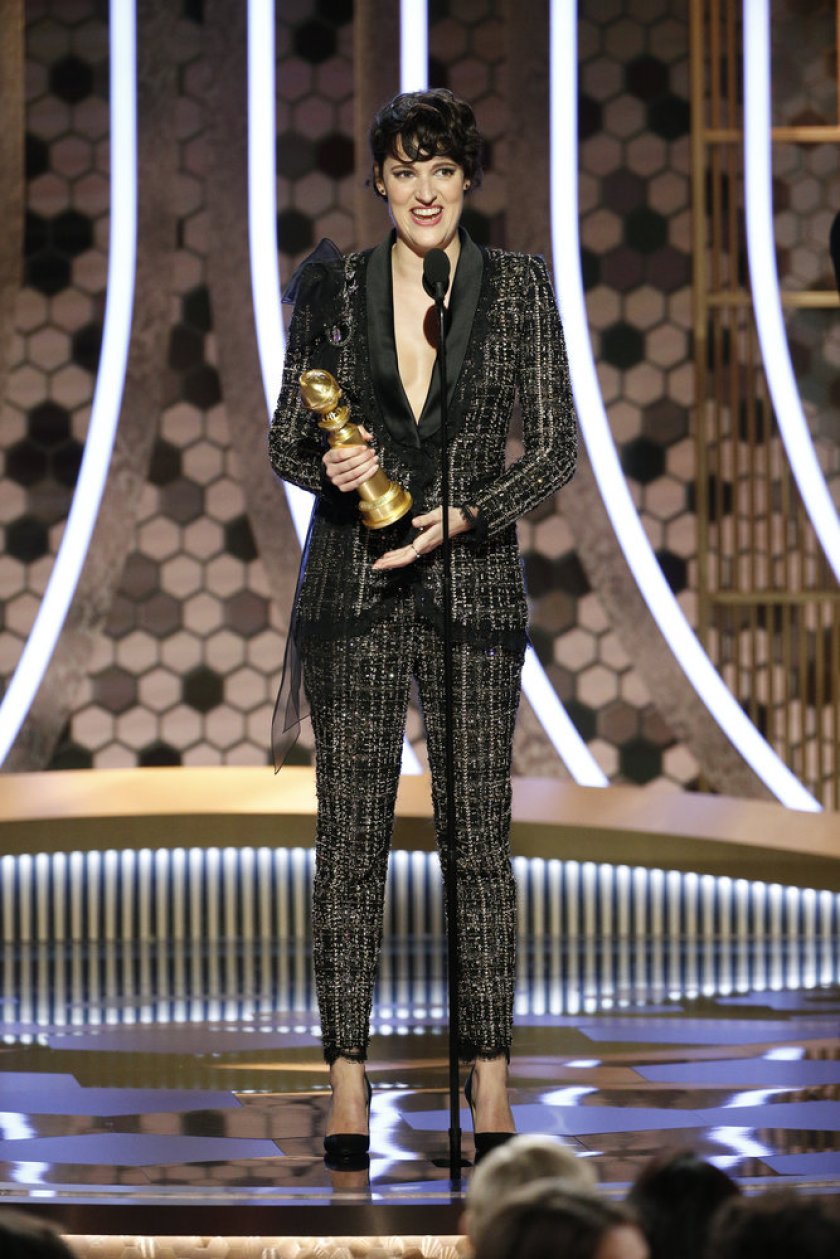 Phoebe WallerBridge accepts the award for Best TV Series Musical or Comedy for Fleabag at the 77th Annual Golden Globe Awards
Phoebe's black lace suit, which features a silk tuxedo lapel, was part of Ralph and Russo's 2019 couture collection. She paired the outfit with classic black pumps and simple black stud earrings. During a backstage speech, the actress said, "We've hatched an amazing plan with Ralph and Russo – the Australian designers who created this incredible, couture suit, which is the most extraordinary thing I've ever worn. We're going to auction it and the money that is raised from it will go towards relief in Australia. So I think it's a beautiful idea from the team and I'm really excited to be part of that."
With her upcoming donation, Phoebe has listed herself with other celebrities such as Pink, Nicole Kidman and Celeste Barber who have also pledged to help those affected by the devastating Australian wildfires. Earlier, Pink announced that she would be donating $500,000 to fire services in Australia, and also shared a list of local fire stations and their donation pages with her fans. Nicole also announced on social media that she and her family are donating $500,000 to relief efforts. Celeste, too, requested her social media followers to donate to the relief efforts to help those in need affected by the havoc in Australia.