Celebrities
Golden Globes 2020: Brad Pitt Said He Would Have Shared the Raft with Leonardo Dicaprio
Brad Pitt was given the Best Supporting Actor in a Motion Picture, Drama category for his role in Once Upon a Time in Hollywood
The 77th Golden Globes were held in Los Angeles last night. The ceremony witnessed a number of deserving nominees taking the awards home. Some also used the opportunity to bring light to some of the most important causes around the world such as climate change, the Australian bushfires or women's right. Hollywood A-lister, Brad Pitt, who was also in attendance, bagged a trophy for his performance in Once Upon a Time in Hollywood for the Best Supporting Actor in a Motion Picture, Drama category.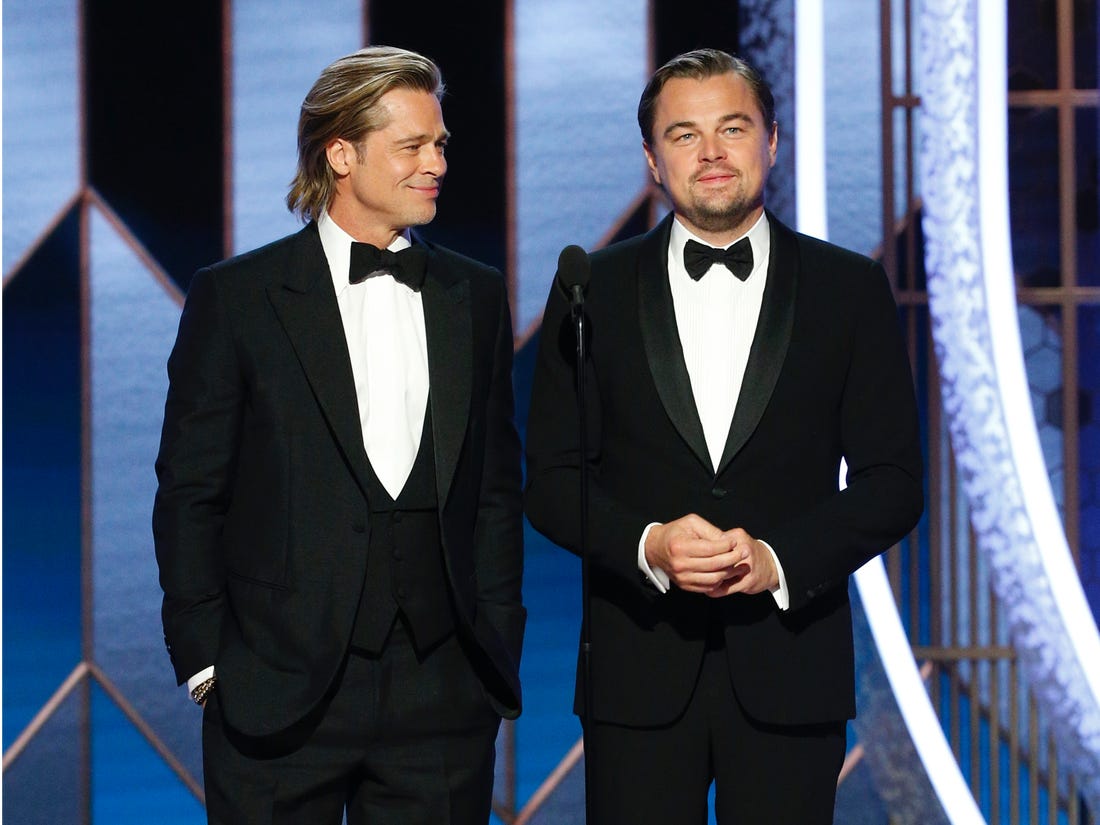 Brad Pitt and Leonardo Dicaprio
In his speech, Brad thanked the Hollywood Foreign Press Association. He then continued, "You know when I was starting out, these names that were just listed – Al Pacino, Joe Pesci, Tom Hanks were like Gods to me. So this is an honour in itself and I respect all of them sincerely. I have to start by thanking the man himself, Quentin Tarantino, the man the myth the legend and the experience for this film. Thank you and I really appreciate it." Once Upon a Time in Hollywood stars Brad as Cliff Booth along with Leonardo DiCaprio as Rick Dalton and Margot Robbie as Sharon Tate.
Brad Pitt poked fun at co-star Leonardo DiCaprio during his acceptance speech and resurrected the age old 'Titanic' joke — 'Still, I would've shared the raft'

(via @THR | #GoldenGlobes)pic.twitter.com/yybOCRjEHD

— Fandom (@getFANDOM) 6 January 2020
Brad then added, "I also have to thank my partner in crime, Leonardo DiCaprio. Before The Revenant I used to watch, year after year, his co-star accept awards and get up and thank him profusely. I know why he's an all-star, he's a gentleman and I wouldn't be here without you. I thank you and still I would have shared the raft." Relating to Leo's stint as Jack in Titanic where Rose didn't let him on the raft because there wasn't "enough space". The Titanic reference is perhaps the greatest compliment someone could offer Leo and he needed it after host Ricky Gervais called him out for exclusively dating younger women.