Celebrities
Golden Globes 2020: Awkwafina Becomes First Woman of Asian Descent to Win In a Lead Actress Category
Awkwafina was lauded for her performance in The Farewell, which features a predominantly Asian cast
The 77th Golden Globes which were held in Los Angeles last night not only honoured some of the most deserving candidates from the world of entertainment but also set a few records. While some stars spoke about the Australian bushfires, others made history. Iceland's Hildur Guðnadóttir became the first woman to get an award for the Best Score for her contribution. But she wasn't the only woman who turned heads last night. Awkwafina became the first performer of Asian descent to win a Golden Globe in the lead actress category.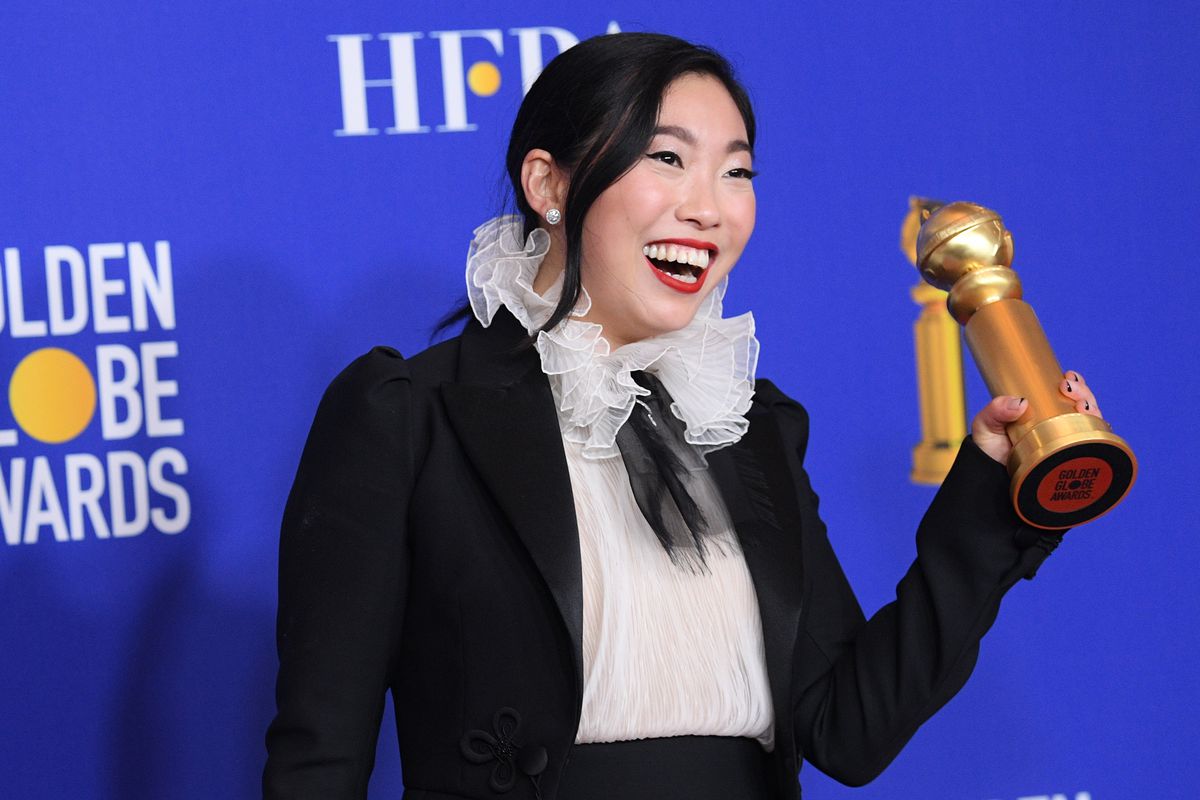 Awkwafina is also only the sixth woman of Asian descent to be nominated in the lead actress in a musical or comedy category. She joins a small group of performers of Asian lineage who have won Golden Globe awards since the show started. Others nominated before her were Machiko Kyo in 1956's The Teahouse of the August Moon, Miyoshi Umeki in 1961's Flower Drum Song, Yvonne Elliman in 1973's Jesus Christ Superstar, and Constance Wu in 2018. Constance's nomination last year was also notable for ending a disappointing drought of female nominees of Asian descent that lasted almost half a century. On the other hand, Sandra Oh has been the only performer of Asian descent to have won the Golden Globe twice.
In her acceptance speech, Awkwafina said that the director, Lulu Wang gave her "the chance of a lifetime" and taught her a lot. The actress dedicated the award to her father and said, "I told you I'd get a job, dad." Awkwafina was lauded for her performance in The Farewell, which features as predominantly Asian cast. Directed and written by Lulu Wang, it tells the story of a young woman named Billi, essayed by Awkwafina whose family decides to keep news of a terminal diagnosis from the family's elder matriarch, Billi's grandmother.