News
Global Village Dubai 2019-20: VIP Packages with Dedicated Parking Zones, Timings and Discounts
Global Village, the world's leading multicultural theme park in Dubai, is all set to open its doors again in October. Learn more about its packages
Global Village is a popular, family-friendly destination for residents and tourists in Dubai. The multicultural festival park operates during the cooler months, from the end of October to mid-April every year, and hosts stalls representing different countries of the world, which sell clothes, jewellery, perfumes and other unbranded items, and are open to bargaining. With low-cost entry tickets, free concerts, exciting rides and many shopping and dining options, Global Village attracts millions of visitors every year, from all over the UAE, especially over the weekends. For its 24th season, Global Village has announced some new features and discounts. The organisers have finally launched their highly anticipated VIP packs for the convenience of UAE residents. 
Starting from 10am on Saturday, 28th September, these VIP packs will be sold exclusively at Virigin Megastore outlets across Dubai (at Mirdif City Centre, Dubai Mall, Mall of the Emirates, Mercato Mall and Arabian Ranches 2) and Abu Dhabi (at Yas Mall), and via Virgin Megastore Tickets' e-store -- tickets.virginmegastore.me -- with an option for delivery. They will offer discounts of up to 50 percent along with access to VIP parking areas close to the entrance. 
These packs -- which include VIP parking passes, VIP entry tickets, carnival cards and circus cards -- will be available in three categories: Silver (AED 1,300), Gold (AED 1,900) and Platinum (AED 5,000). While all the packs will offer the same benefits, the quantities will vary. The Platinum package -- which includes a special remote control for a dedicated reserved parking in the VIP parking zone -- will only be available at Virigin Megatore in Mirdif City Centre.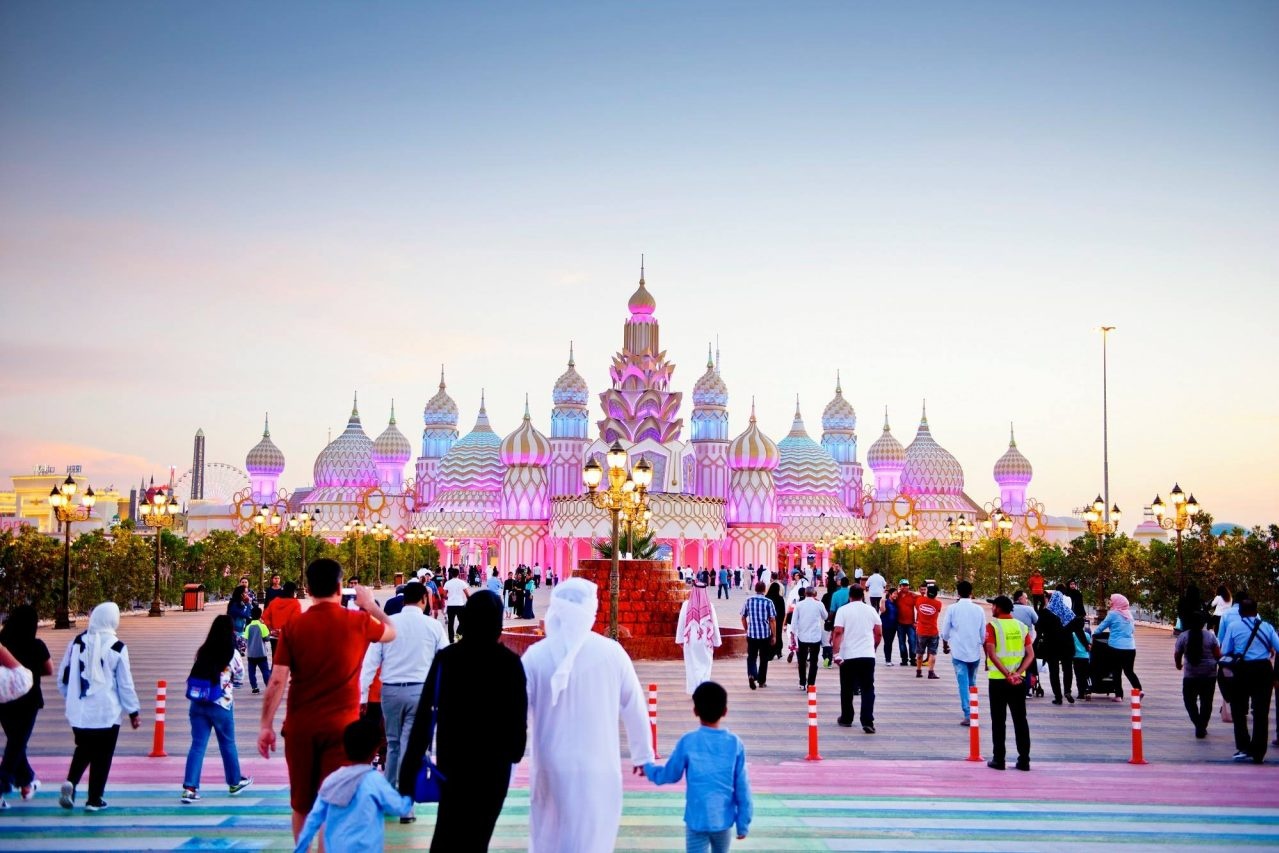 Due to high demand, Global Village has doubled the number of packs available for sale. Each guest can buy a maximum of two packs, with a valid Emirates ID. Guests will also receive two complimentary packs with every VIP pack purchased, giving them access to other popular theme parks and attractions, in partnership with Meraas Leisure and Entertainment, and Dubai Parks and Resorts. 
One of the most important additions to this season of Global Village will be The Ripley's Believe It or Not!® attraction museum, a world-renowned entertainment brand with over 100 destinations in more than 10 countries. The VIP packs will provide visitors with access to this museum, along with entry to the exciting Stunt Show: Survivor. In addition, Global Village will also introduce a smart system to recognise car plate numbers at the entrances and exits of the VIP parking zones. 
Speaking about the launch of the VIP packs, Bader Anwahi, CEO of Global Village, said their strategy was to "to enrich the experience" of guests, especially of regular visitors. 
"We have made huge efforts for this season, focusing on infrastructure development, which includes the expansion of the VIP parking zones and the adoption of smart systems, to be able to cater for more guests and enhance their experience. We have also been working closely with Virgin Megastore to provide exclusive selling points in various outlets, as well as through the Virgin Megastore Tickets website. This further builds on our commitment to providing a seamless experience that maximizes accessibility and comfort for valued guests," he said.
Bader added that the team was currently working on a set of identified strategies that would help prioritise the happiness of millions of people who visit Global Village. He further said, "The start of the season for our internationally renowned brand will bring many unique and exciting surprises and events, and we are working around the clock to ensure every aspect is carried out to the highest international standards."