Celebrities
Gerard Butler Rings In the New Year in India: Check Out the Pictures Here
Actor Gerard Butler kicked off 2020 in India while posing at the riverside town of Rishikesh and his pictures have been going viral on social media. He shared images on Instagram
Gerard Butler has a fan following wherever he goes. While he loves to step out of his comfort zone and is an avid traveler, one place he seems to hold close to his heart is India. The star, who first visited the country in 2009, was spotted in Jaipur and soon after, he was seen leaving superstar Shah Rukh Khan's house in Mumbai. However, while his last visit to India did not generate as much buzz as it should have, Gerard Butler has been making headlines for his return to the country. That too, for New Years! Gerard Butler rang in 2020 while posing at the riverside town of Rishikesh and his pictures have been going viral on social media.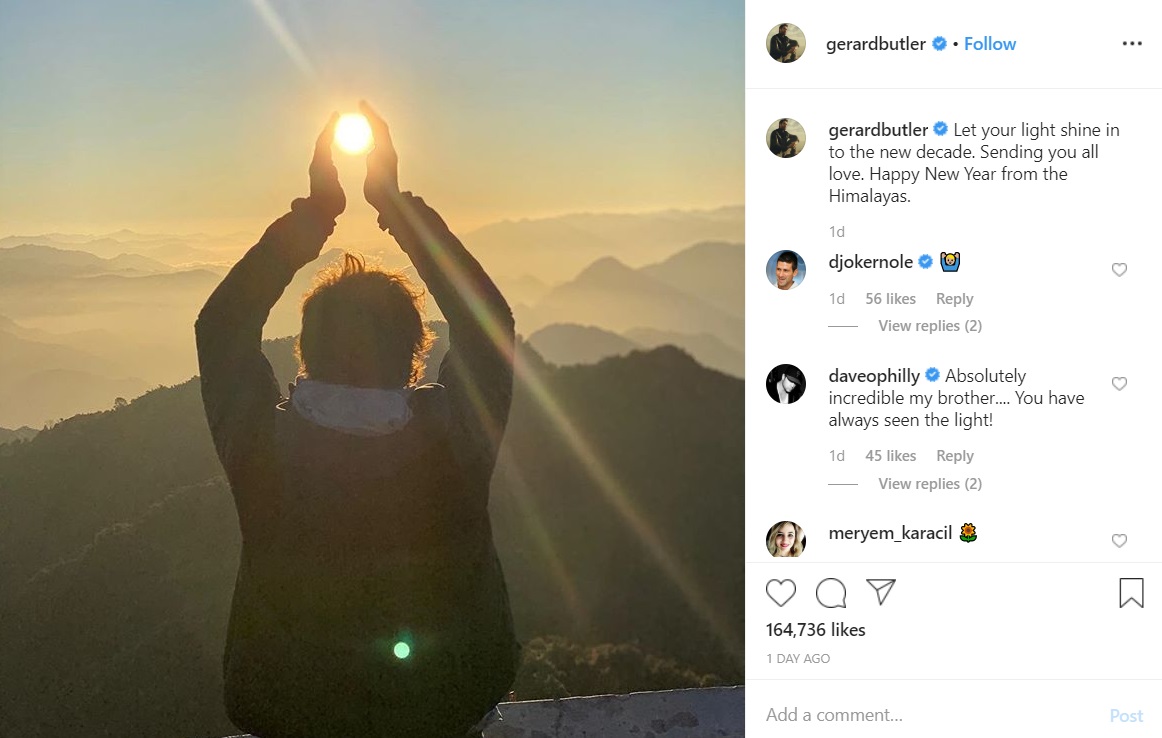 Butler took to Instagram on January 1 to share a picture from his trip. The image shows Butler performing a 'surya namaskar' with the picturesque Himalayas behind him. He captioned it, "Let your light shine in to the new decade. Sending you all love. Happy New Year from the Himalayas."
More pictures were posted online by industrialist Yash Birla, who wrote in the caption, "Rishikesh is rising, London has not fallen… 300 percent! A day well spent and most memorable in the resonance of the holy Ganges." The pictures show Butler, sporting a casual tee and scarf while posing with Birla and his daughter. The river Ganges can be seen in the background. Butler was reportedly accompanied by his girlfriend Morgan Brown. A few days ago, the actor was photographed at a service by Buddhist spiritual leader the Dalai Lama, in Karnataka. The photos showed Butler seated among devotees and pilgrims. Butler's visit to India coincides with Game of Thrones star Emilia Clarke's New Year's celebrations in Jaipur. Butler is known for action films such as 300, Olympus Has Fallen, London Has Fallen and Angel Has Fallen.