Bollywood News
Genelia D'Souza's Birthday Wish to Her Firstborn Riaan Will Tug at Your Heartstrings! Read it Here
Genelia D'Souza and Riteish Deshmukh share two children – Riaan and Rahyl. She revealed that she does not want childhood to "freeze" for her kids and wants to see them bloom into adults
If there is one thing everyone says about embracing parenthood, it is 'Pure bliss'. And actors Genelia D'Souza and Riteish Deshmukh feel no different. On the occasion of their first son Riaan's birthday, Genelia was filled with mixed emotions as she penned down a sentimental note regarding the same on Instagram. The couple shares two children – Riaan and Rahyl.
The actor revealed that she does not want childhood to "freeze" for her kids and in fact wants to see them bloom into fine young adults. The pair even threw a birthday bash for Riaan this past weekend, which saw multiple B-town stars with their little ones in attendance.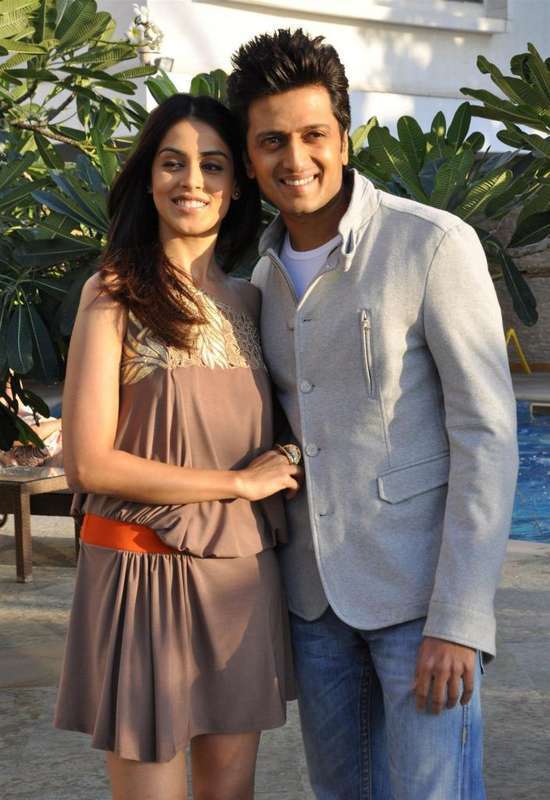 Genelia D'Souza and Riteish Deshmukh
Taking to the photo-sharing platform, Genelia wrote, "I don't want him to grow up, I want to freeze this age forever. But I don't … I want to enjoy every year of yours, I want to see you grow into a fine young man, I want to give you wings to fly and I'd like to be the wind beneath those wings. I want to tell you that life is tough but you are tougher, I want you to always believe in yourself no matter what happens because I will always believe in you."
She continued, "Apart from everything I want and I wish for you, the one thing I never want to fail to let you know, is that I love you so so so much and you are the greatest thing that happened to me. There is nothing I'd rather see than your smile and nothing I'd rather hear than your laughter. For all the things my hands have held, the best by far is you. Happy Birthday to the little boy who made me a Mom – My First Born." From Shahid Kapoor's daughter Misha and younger brother Zain to Adira Chopra, Aaradhya Bachchan, Laksshya Kapoor and Rianna Koppikar, Riaan's birthday celebrations were filled with the cutest little bundle of joys!