Celebrities
Gal Gadot pens down a heartwarming note for daughter on her eighth birthday
Gal Gadot, the famous wonder woman, got married in 2008. She has two daughters who were born in 2011 and 2017 respectively
Everyone knows Gal Gadot as the wonder woman who has it all. She surely has it all but her greatest asset is her daughter Alma who turned eight years old. Gal Gadot penned down a heartwarming note for her firstborn Alma sharing a throwback picture with her and husband Yaron Varsano. Reminiscing the birth of Alma eight years ago, Alma said, '8 years ago today my life has changed forever. Alma decided she had enough and came out a good few weeks before my due date.'
Gal Gadot. Picture, Gal Gadot's Instagram
Gal Gadot recalled all the happiness and joy she brought to her life.
'She has brought so much love and light into our home. So much laughter with cheeky funny moments, so much curiosity, both daring and naiveté,' wrote Gal. 'I'm so lucky to be your mother. Thank you for teaching me so much about life without even knowing you are and for giving me the most precious title I could ever ask for.'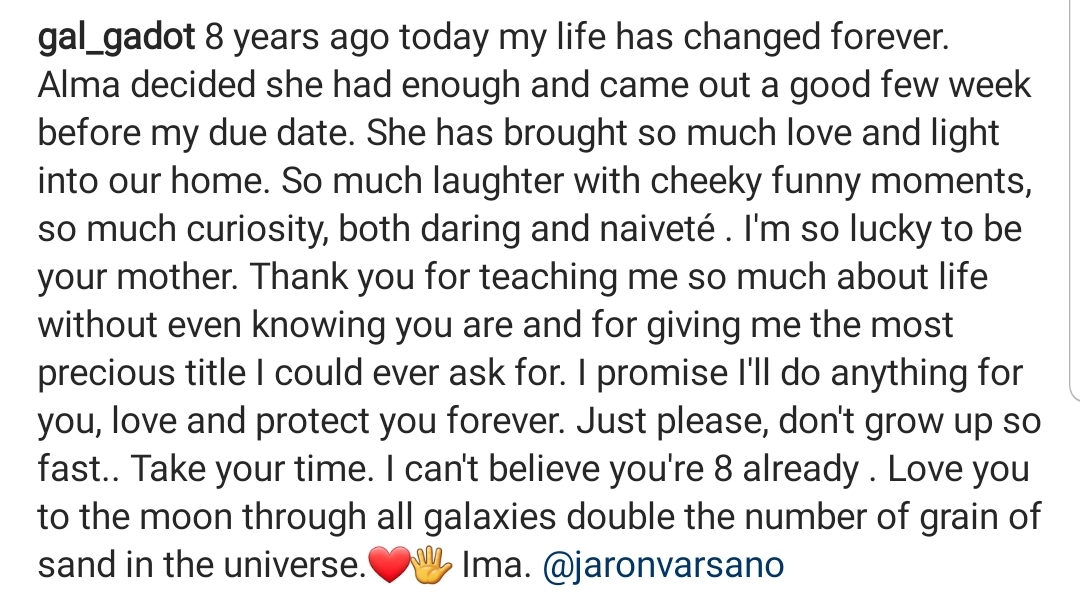 Gal Gadot. Picture, Gal Gadot's Instagram
Gal Gadot does not want Alma to grow up too fast.
'I promise I'll do anything for you, love and protect you forever. Just please, don't grow up so fast.. Take your time. I can't believe you're 8 already. Love you to the moon through all galaxies double the number of grain of sand in the universe.'
Gal Gadot married the Israeli businessman Yaron Varsano in 2008. Together they have two daughters named Alma and Maya born in 2011 and 2017 respectively.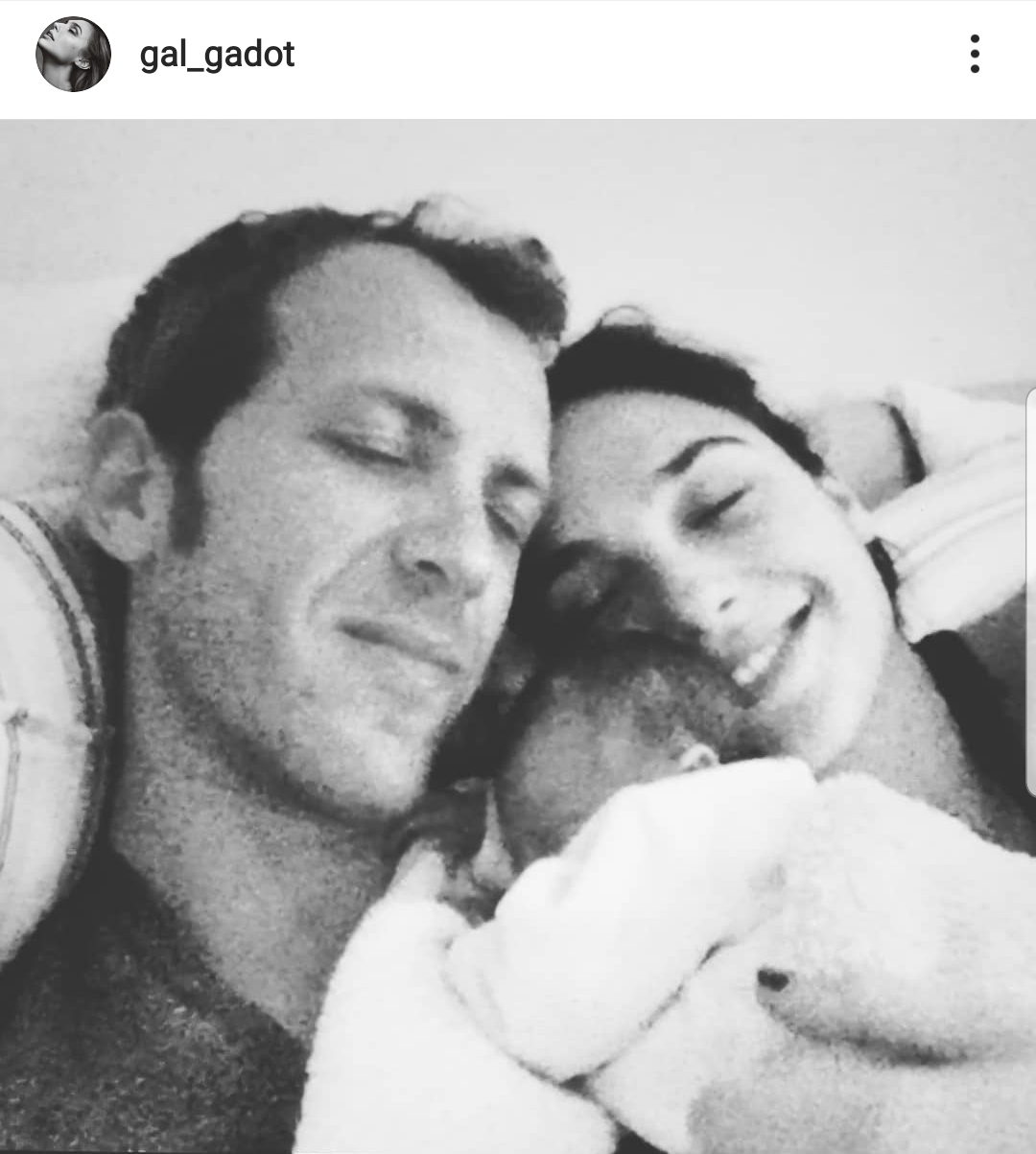 Gal Gadot. Picture, Gal Gadot's Instagram
Gal Gadot, the 34-year-old wonder woman, was crowned Miss Israel in 2004 when she was 18. After that, she started working with the Israel military as a combat instructor. Gal Gadot studied law and international relations at IDC Herzliya College. Her first breakthrough role came with Fast and Furious 2009. Gal Gadot reached the greatest heights of fame with Wonder Woman and Justice League. She was listed in the list of 100 most influential people in the world by Times Magazine.