Bollywood News
From Priyanka Chopra-Shahid Kapoor to Ranbir Kapoor-Alia Bhatt; Star Couples Who Denied Their Obvious Relationships Vs. Couples Who Didn't
From Malaika Arora-Arjun Kapoor to Ranbir Kapoor-Katrina Kaif, check out the celebrity couples that publicly denied their relationships despite common knowledge saying otherwise
Bollywood celebs have several reasons for not openly confirming that they're dating, especially when they're involved with other stars. Here are some of the times celebrity couples refused to publicly confirm their relationships.
1. Alia Bhatt and Siddharth Malhotra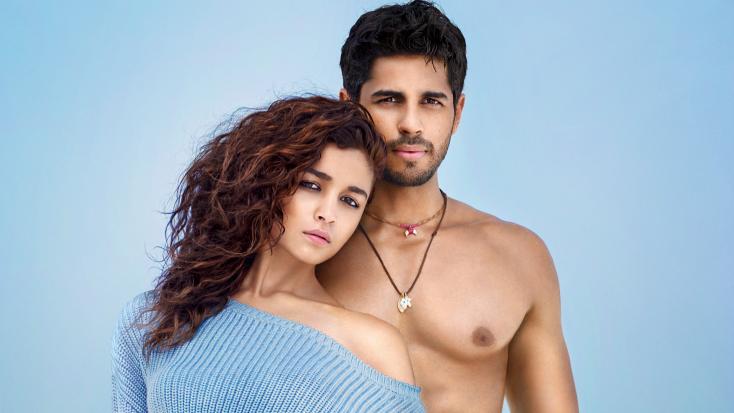 In this interview at the LifeOK Screen Awards 2015, Alia was asked by reporters to comment on the prevalent rumour that she and Siddharth were dating. In response, Alia said, " Mein 'naa' nahi bolu, I will say no but y'all will not listen to me, so I'm just going to keep quiet. Y'all say what you want."
Alia and Siddharth both made their on-screen debuts with the Karan Johar blockbuster Student of the Year, then going on to costar in the also popular Kapoor and Sons. Despite the long-running talks about the town that the two were dating, they consistently denied the rumours until news came about that they had broken up. But the rumours were finally confirmed when Siddharth appeared on Koffee With Karan earlier this year!
In regards to the breakup, Siddharth said, "We haven't met after it. Our relationship is civil... I don't think it's bitter. It's been a while. I have known her for much longer even before we dated. I gave my first ever shot with her in Student of the Year so there is so much history."
"There is a reason why two people decide not to be together. There were lots of ups and downs. When you take yourself from a situation, you look at all the happy and good memories," added Siddharth.
Though any breakup is unfortunate, the two have clearly moved on. Alia is now with Ranbir Kapoor while Siddharth has been most recently linked to Student of the Year 2 star Tara Sutaria, though the latter couple is still keeping things discreet. In fact, Tara recently commented that she may have a crush on an "ex-student", likely referring to Siddharth's role in the first Student of the Year.
2. Ranbir Kapoor and Katrina Kaif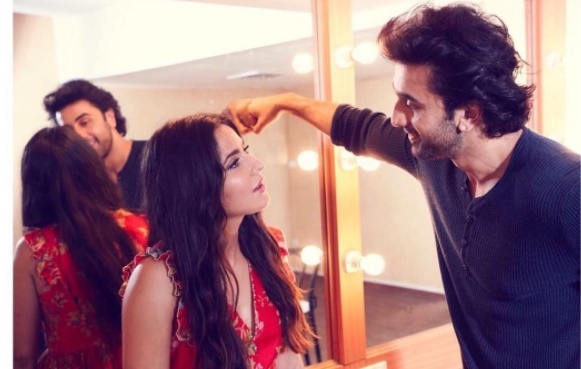 While they were dating, Ranbir and Katrina were constantly the talk of the town, especially when reports emerged of them living together. The couple consistently avoided questions about their relationship though, like how Ranbir did during this press conference.
In the clip, reporters repeatedly ask Ranbir about Katrina, from them living together to even calling out Ranbir's non-answers as to whether there is anything going on between the two of them. Ranbir remained civil and made reference to certain things being his personal business that he would rather not speak to the press about. However, in 2015 an especially revealing and honest interview of Katrina by GQ was published, wherein she spoke about her and Ranbir's relationship as well as some of her fears about it.
The couple has since long broken up, with Ranbir now dating Alia and Katrina purportedly single. They were most recently seen greeting each other at the Zee Cine Awards 2019.
3. Malaika Arora and Arjun Kapoor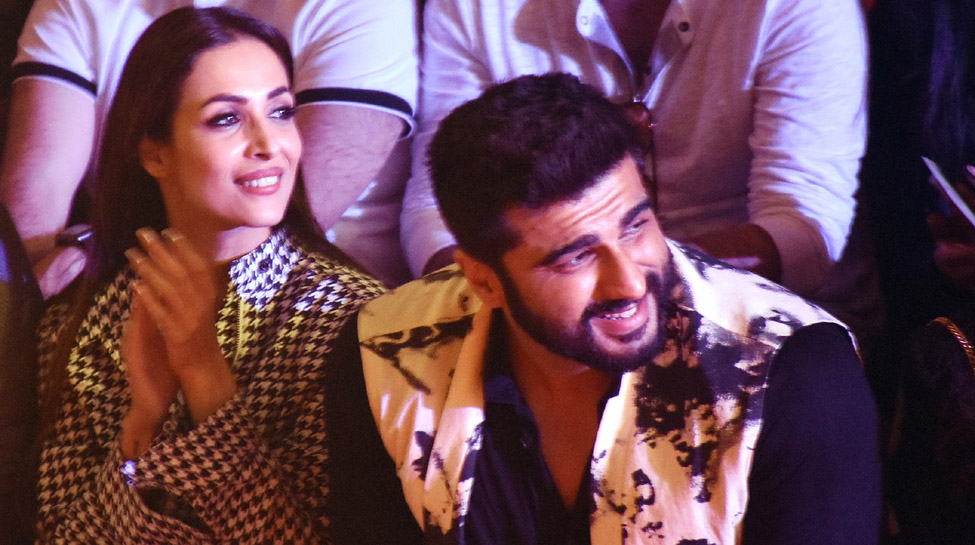 We have all known for a while now through a number of reports and rumours that Arjun Kapoor is dating Malaika Arora but neither of them confirmed the news. Though, errr...Karan Johar did have a slip of the tongue moment about their relationship.
There are currently rife rumours that the two will be getting married later this month. During a promotion for her appearance on the cover of an entertainment magazine, Malaika was asked about her relationship with Arjun and had this to say.
Malaika remarked, "I really don't see the need to be having these conversations because they really are a waste of time and energy." She goes on to talk about "overactive minds" trying to get a reaction out of people, most likely suggesting that the dating rumours are purely made up in order to get a rise out of her.
Although recently, the duo was spotted together at the Mumbai airport, returning from their short vacation in the Maldives.
4. Priyanka Chopra and Shahid Kapoor
Shahid Kapoor and Priyanka Chopra
When Shahid Kapoor appeared on Koffee with Karan season 6, he was asked by the host of the show Karan Johar, which of his ex-girlfriends, Priyanka or Kareena, would he like to forget. Interestingly, he refused to delete his memories for either one of them. "See, my relationship with Kareena was longer and with Priyanka, it was shorter. I think the man that I am today is because of all the experiences that I've had. So I wouldn't want to delete any of the memories. It's taught me a lot," he said. However, when Priyanka Chopra was asked about the link-up with the Padmaavat actors, the 'Quantico' star said, "Did I date him? I am not denying or accepting it."
Now while those are just a few of the very many Bollywood couples that would not go public, check out the stars that were open about their relationships.
1. Virat Kohli and Anushka Sharma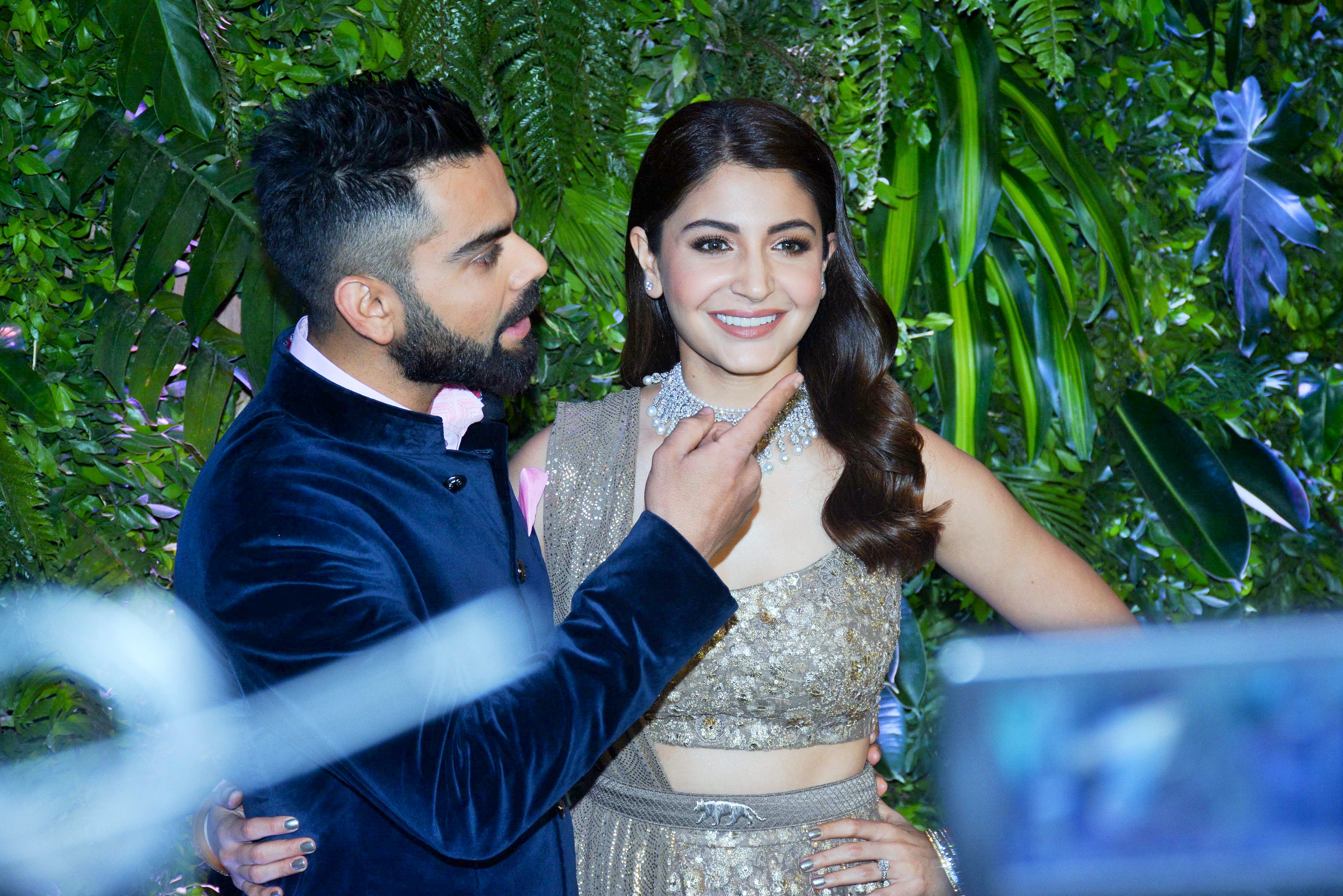 Virat Kohli and Anushka Sharma
Though there was no chance of anyone missing the coverage of Virat and Anushka's gorgeous wedding in 2017, the couple were relatively honest about their relationship from the get-go. The two purportedly found love in 2013 and dating rumours were rife about town as Anushka would be seen attending several cricket matches to support her beau. Any doubts about the couple's relationship status at the time went out the window when Virat famously blew a flying kiss to Anushka after he completed a half century during a match in 2014.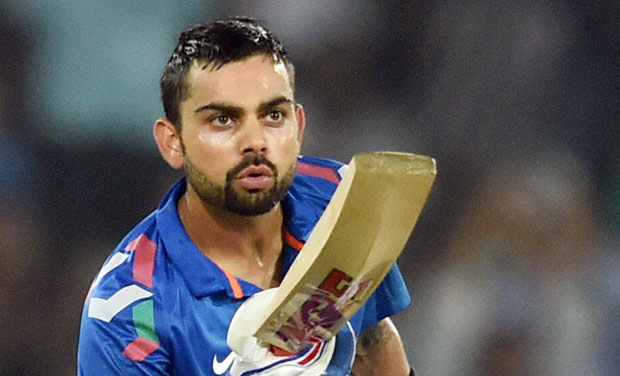 Virat Kohli
2. Ranbir Kapoor and Alia Bhatt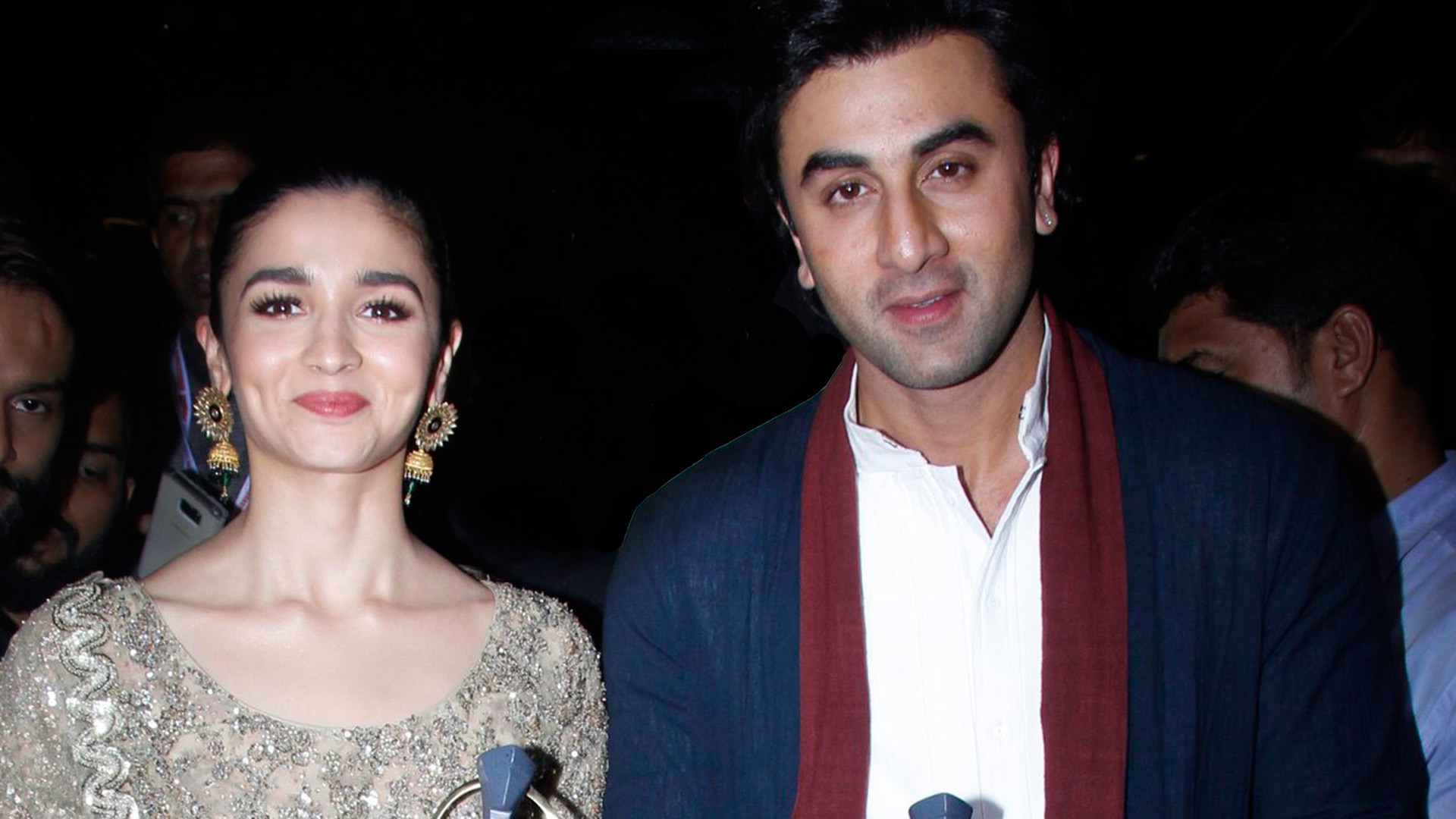 Alia Bhatt with Ranbir Kapoor
Ranbir and Alia are probably the most talked-about couple in Bollywood right now, ever since they were reported to have start dating last year. They will be seen in their first on-screen appearance for the fantasy film Brahmastra. Though, both of them have denied their respective relationships before (see: Siddharth and Katrina), these two have been relatively open from the beginning. Alia most recently even said "I love you" to Ranbir after winning an award for her performance in Raazi.
The couple also danced together on stage at the Filmfare awards this month, to none other than the song Ishq Wala Love from Alia's debut film Student of the Year.
Kareena Kapoor Khan and Shahid Kapoor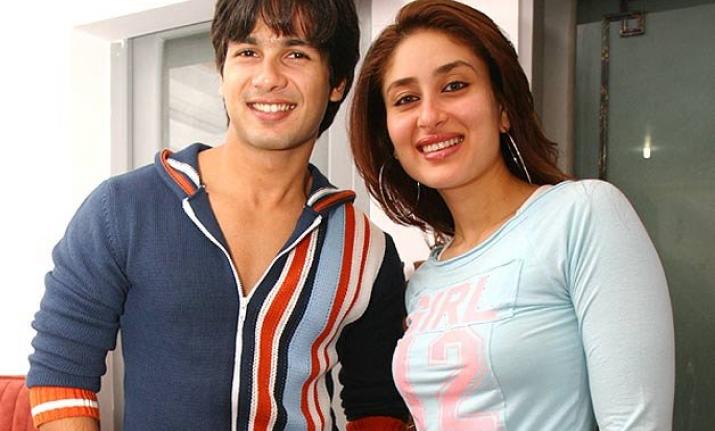 Shahid Kapoor with Kareena Kapoor Khan
Kareena Kapoor and Shahid Kapoor started dating during the filming of Fida in 2004. The two were more than open about their relationship, which made them the media's favourite. Then lovebirds appeared together on Koffee with Karan season 2 and spoke candidly about their relationship for the first time.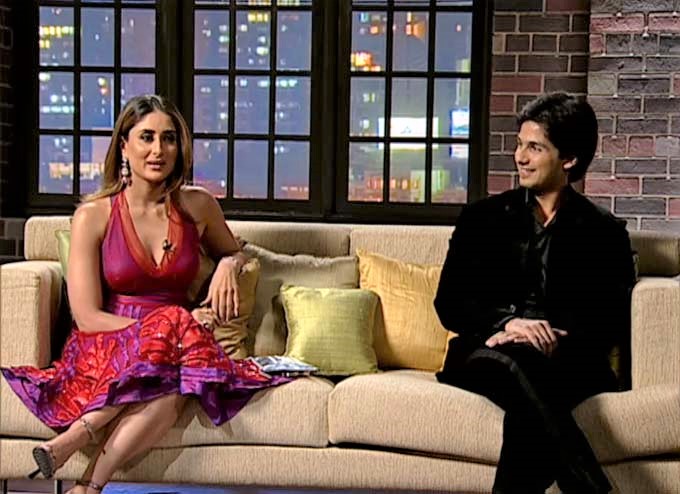 Kareena Kapoor Khan with Shahid Kapoor on Koffee with Karan season 2
To bring the curtain down on Koffee with Karan season 6, the popular filmmaker welcomed Kareena Kapoor Khan along with Priyanka Chopra to grace the couch on the finale episode. Unline, Priyanka, Bebo admitted having dated Shahid Kapoor for about five years.