Celebrities
Huda Kattan to Mickey Contractor: Best Makeup Artists from Around the World
Huda Kattan, Mickey Contractor, Pat McGrath, Omayr Waqar are only few who have made their name globally for their prowess. Here are some of the best from the business.
It seems like social media is not only helping celebrities become even bigger stars but also aiding aspiring professionals. There are a billion food bloggers, fashion bloggers and travellogers on social media who are now making a living through their posts. Likewise, one such profession that has helped aspirants reach new heights is the world of makeup. Makeup artists around the world have gotten themselves on social media and made their presence known with their exceptional skills, sometimes becoming some of the most viral.
Not only is social media helping them become more famous, but it's also opening doors for them to excel in their career. Here's a list of some of the most famous and most loved makeup artists from around the globe:
Pat McGrath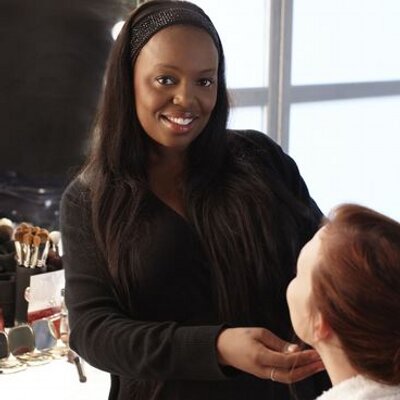 Pat McGrath
When it comes to makeup artists, Pat McGrath is a unanimous fashion favorite. Hailing from England, she's been listed by Time magazine in its 2019 version of 100 most influential people. She is known for her unique and innovative make-up techniques which include using her hands as opposed to brushes. She's the one behind creating several trends such as thick eyebrows and coloured lashes. Pat also also started her own makeup line, with the full support of the models-of-the-moment.

Manny MUA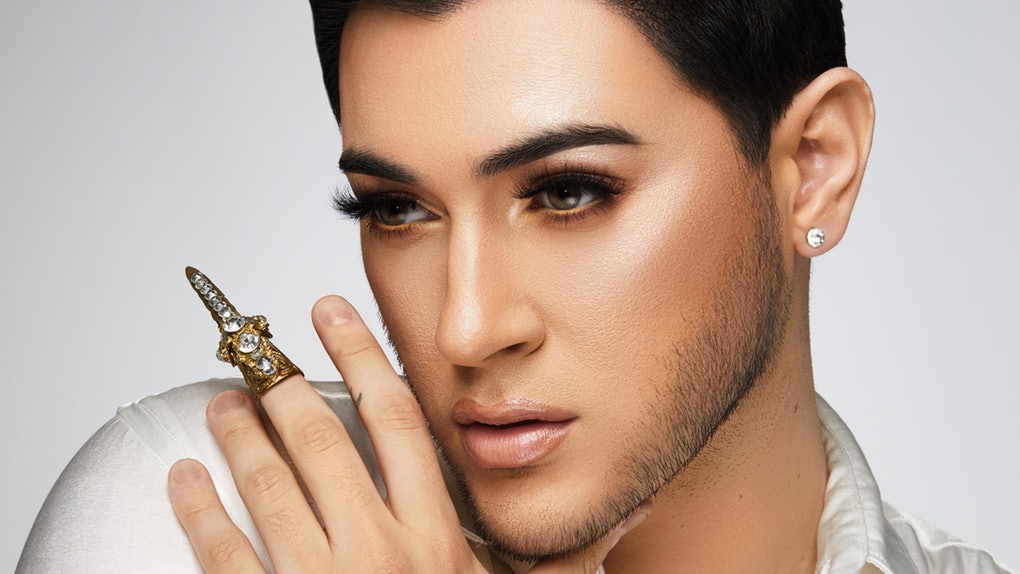 Manny MUA
While he is famously known as Manny MUA, his real name is Manuel Gutierrez. His interest in makeup grew during childhood, when he watched his mother do her own makeup. He initially planned to become a plastic surgeon but when he grew up, Manny started worked at Sephora and MAC and later started his own YouTube channel. He's collaborated with many other makeup artists and brands ever since. He's also the first male brand ambassador of Maybelline. Manny has also launched his own cosmetic brand called Lunar Beauty.
Mario Dedivanovic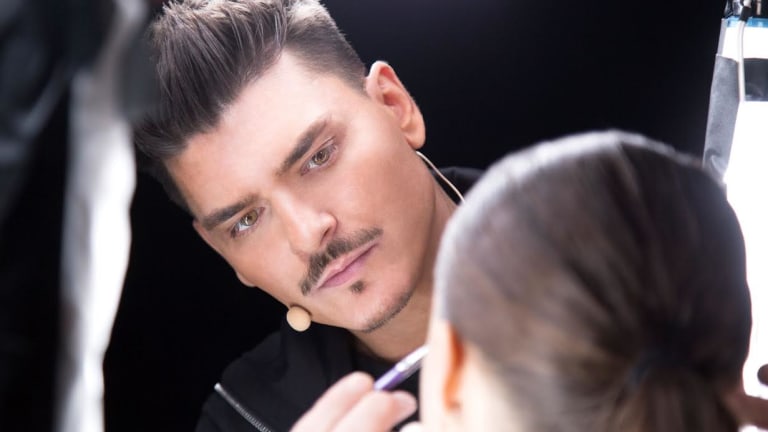 Mario Dedivanovic
Mario Dedivanovic is one of the most famous makeup artists in the world and is known for working his skills on social media sensation, Kim Kardashian West. Mario faced a lot of rejection early on in his career, and while his success story still remains to be a mystery, his collaborations with several makeup brands put him in the forefront. He earlier started worked in Sephora and as of now, is the ambassador of Anastasia Beverly Hills. He also provides training to aspiring makeup artists through his Master Class that often sells out within minutes. Mario is currently working to create his own makeup line.
Huda Kattan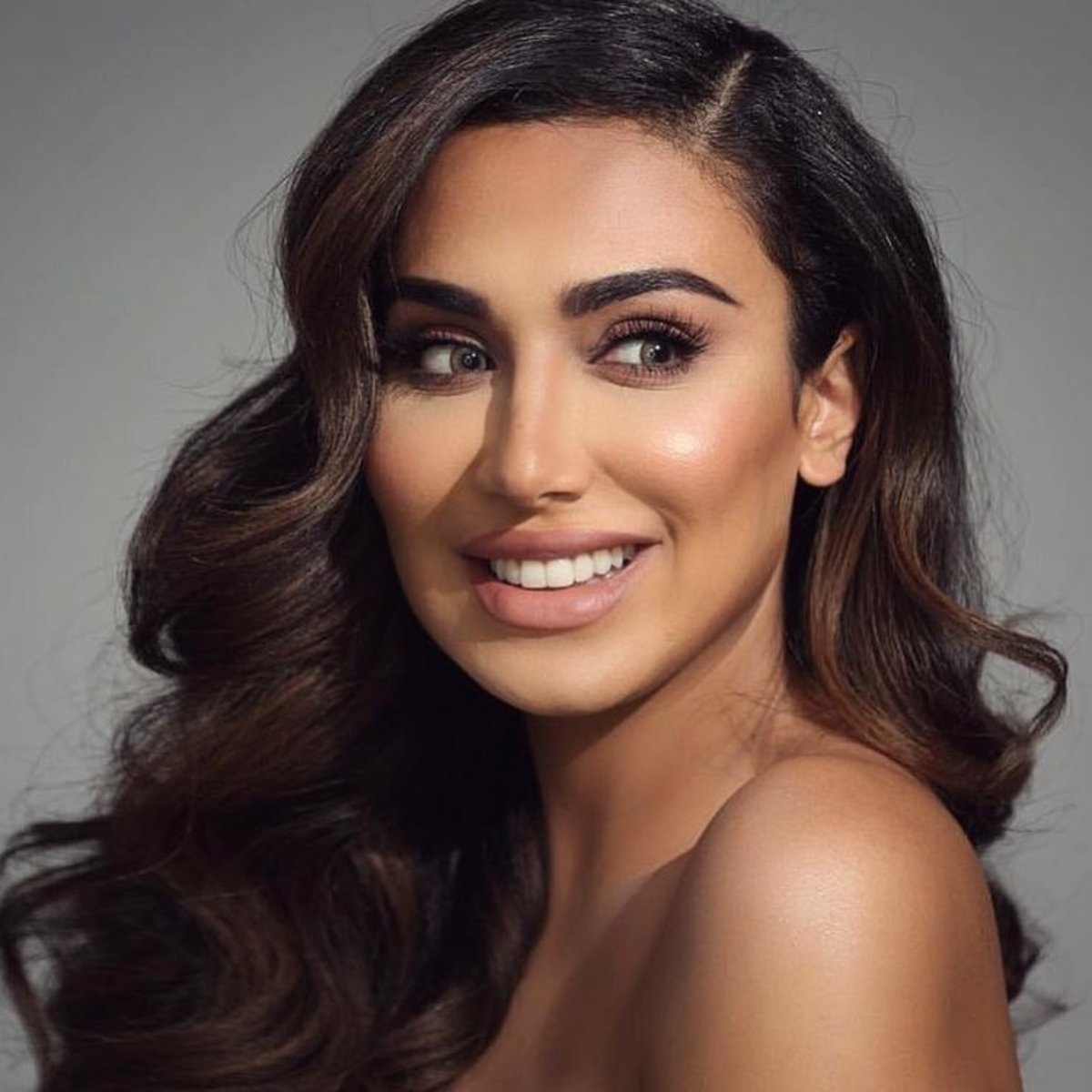 Huda Kattan
One of the world's most favourite makeup artists is none other than Middle East's own, Huda Kattan. Born to Iraqi parents, Huda spent most of her childhood in America. While she did receive a degree in finance, she went on to study make up in Los Angeles. Some of her clients included the famous Eva Longoria and Nicole Richie. Soon after, Huda moved to Dubai and worked at Revlon but after her sister's suggestion, she started her own blog where she would review makeup and post tutorials. The blog helped her establish her own makeup brand and she released her first product, false eyelashes.
The eyelashes, which were sold at Sephora, became an instant success and were also worn by Kim Kardashian West. Later, Huda's business rose and she started releasing more products such as eye shadow palette, lipsticks and many others. In 2017, she was crowned as one of The 25 Most Influential People on the Internet by Time Magazine. In 2018, she launched her own reality TV series Huda Boss which airs on Facebook Watch. She's currently one of the most successful makeup artists around the world.
Mickey Contractor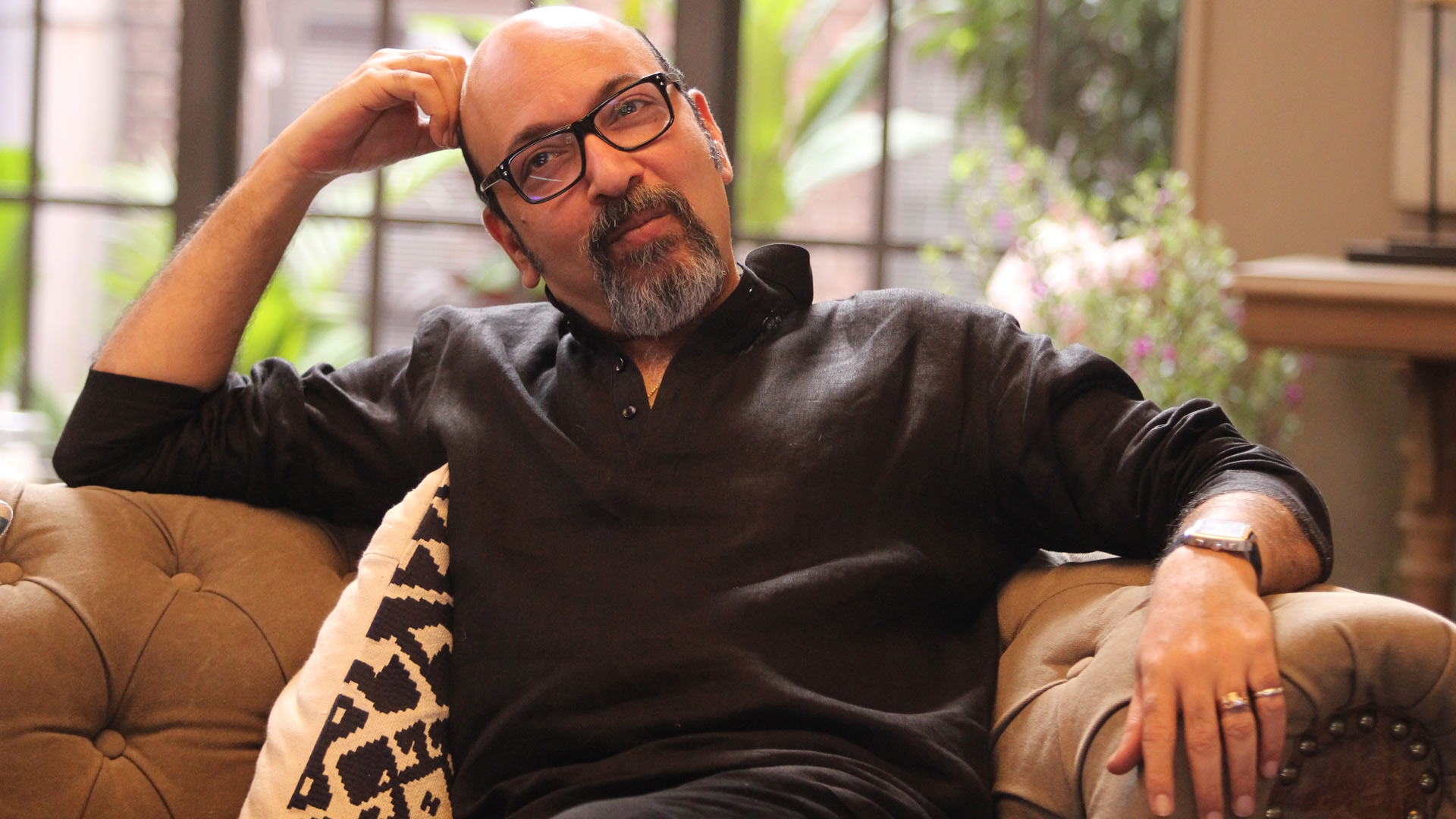 Mickey Contractor
Mickey Contractor is one of Bollywood's most famous and recognized names when it comes to the world of makeup. Originally named Mehernosh Contractor, Mickey started his career as a hair dresses in the industry. However, upon working with legendary actress Helen, he was advised by her to assist in makeup, leading him to this height that he is at today. Mickey was on a trip with Kajol in Canada for a film, when he came across the MAC store. It was then that he bought lipsticks and decided to venture into makeup as a full time career. Now, having worked on some of the biggest stars of Bollywood, Mickey is also MAC's Director Of Makeup Artistry in India.
Namrata Soni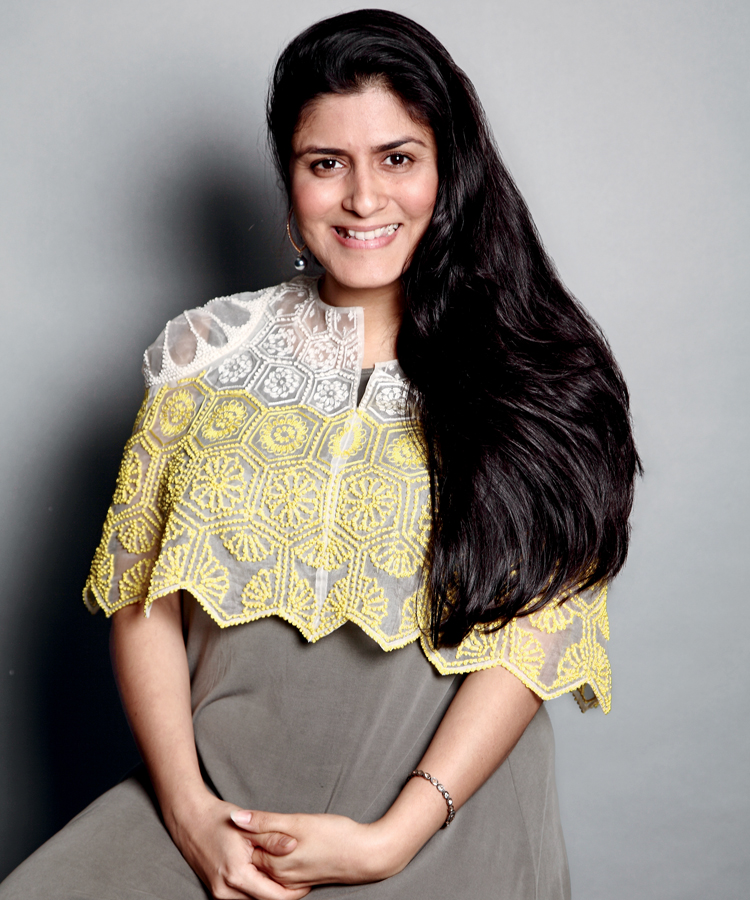 Namrata Soni
Much like Mickey, Namrata Soni is also a huge name when it comes to makeup artists in Bollywood. Her journey into the world of makeup started in 2002 when her mother told her to get an internship. Namrata used to cut her friends hair back in boarding school, so she started assisting hair stylist Coleen Khan. She encouraged her to get a makeup grooming course. She started learning makeup which led her to the Delamar Academy of Makeup in London. Upon coming back to India, Namrata worked for several magazine and also did makeup and hair for Main Hoon Na. Now, she's one of the go-to makeup artists for the likes of Deepika Padukone and Malaika Arora. She's also on Sonam Kapoor's speed dial. Namrata credits her success to Coleen, Sonam, Dilshad, Marvie Ann Beck, Farah Khan and Malaika Arora.
Babar Zaheer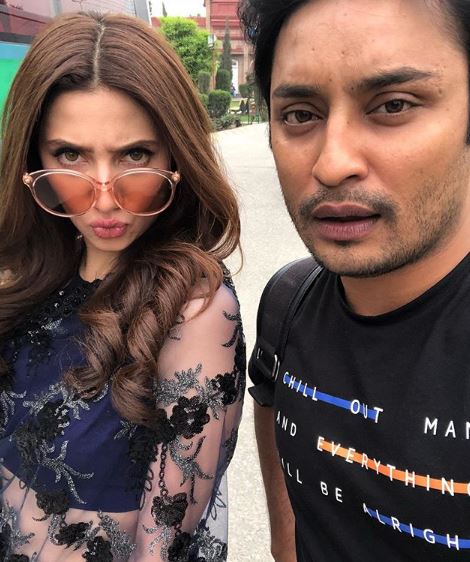 Babar Zaheer
When it comes to Pakistan and makeup artists in Pakistan, Babar Zaheer seems like one of the favourites. The artist has worked with some of the biggest stars of the industry such as Mahira Khan, Sajal Aly, Ahad Raza Mir and many others. Babar's interest in makeup developed because of his aunt. She was a makeup artist who taught him everything he knows and was glad to be her student. His favourite celebrity to work with is definitely Mahira Khan and credits her TV serial, Sadqay Tumharay – which he also worked on - to be his most precious project.
Omayr Waqar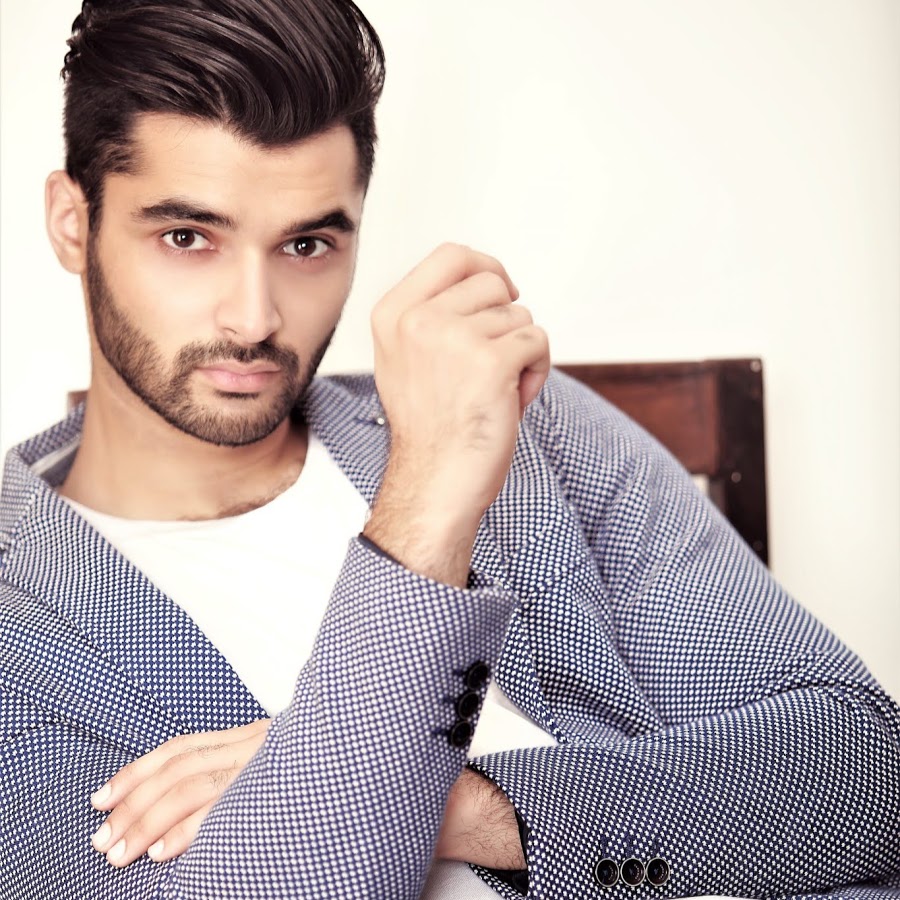 Omayr Waqar
Omayr Waqar is also a big name in Pakistan's makeup industry. The young artist started his career in 2012 and is now one of the most promising makeup and hair stylists in Pakistan. Omayr has worked with a number of celebrities and often does bridal makeup as well. His interest in makeup started at a very young age and he decided to take it up as a full time career. Like Babar, Omayr has worked with the likes of Mahira Khan, Hania Aamir, Ayesha Omer and many others. He is currently one of the most sought after makeup artists in Pakistan.
Nabila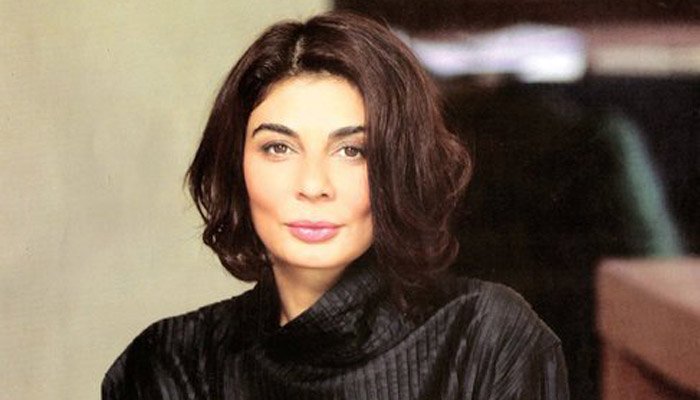 Nabila
When one talks about makeup and makeup artists in Pakistan, one name that is bound to pop up is that of Nabila. Nabila started her makeup career over 30 years ago, opening her first salon in 1986. Throughout the span of her career, Nabila has worked with the big guns of the Pakistani fashion and entertainment industry and is now, the go-to makeup artists for films and fashion shows. In 2018, she was also called in to be the official hair and makeup stylist for the prestigious IIFA Awards, where she worked her magic on the likes of Kriti Sanon, Shraddha Kapoor and several others. 
She also rubbed shoulders with some of the biggest Bollywood celebs such as Anil Kapoor, Varun Dhawan and Karan Johar to name a few. She was also Masala! Awards official makeup artist last year. Nabila also launched her makeup line recently which features a complete face package with the aim to be a one-stop palette for the everyday woman. Currently, Nabila is the biggest makeup artist in Pakistan with years of experience and a vast set of skills.