Celebrities
From Chhapaak to Cocktail, Deepika Padukone's Top Five Performances
Here is a list of Deepika Padukone's top five performances in Hindi cinema
Deepika Padukone started her career with modelling and was among the top models of the country when she signed her debut Hindi film Om Shanti Om. As a debutante, it was a huge deal as Deepika Padukone got the opportunity to play a double role and that too opposite the king of Bollywood Shah Rukh Khan. While the film did great business and the young Deepika Padukone won people's hearts for her freshness and beauty, her acting was not really appreciated. In fact, Deepika Padukone's dialogues were not even dubbed by her due to her heavy South Indian accent. But today Deepika Padukone is among the top actresses in Bollywood known for her ability to mould into any character.
Here are the top five performances of Deepika Padukone in Bollywood.
1.       Chhapaak (2020)
According to Deepika Padukone herself, Chhapaak is the most difficult performance of her career to date. Directed by Meghan Gulzar, Chhapaak is also Deepika Padukone's first Bollywood film as a producer and has hence marked a new chapter in her life. Deepika Padukone has essayed the character of Laxmi Agarwal , a real-life acid attack survivor and an activist for the rights of acid attack victims. Laxmi Agarwal suffered an acid attack in 2005v and since then has been advocating the ban on acid sale in India. A complex and grave issue was highlighted in a light way by the makers. Deepika Padukone altered her glamorous image to look like an acid attack victim (using heavy prosthetics) and bring her character to the screen.
2.       Piku (2015)
Deepika Padukone essayed the character of a young pragmatic woman Piku whose father suffered from chronic constipation. As the name suggests, this Shoojit Sarcar's film revolved around Deepika Padukone's character Piku. Her character showed the complexities faced by a career woman living in India with her father. However, it was not a typical father-daughter film as Amitabh Bachchan (playing the character of Deepika Padukone's father) tried it all to keep the life of his daughter revolving around him. Deepika Padukone managed to leave a mark despite sharing screen space with actors like Amitabh Bachchan and Irrfan Khan.
3.       Tamasha (2015)
Despite receiving mixed reviews from the audiences worldwide, Tamasha will always remain one of the most iconic films by Imtiaz Ali. Deepika Padukone and Ranbir Kapoor shared the screen space and recreated their magic which they have done many times in the past as well. Like most of Imtiaz Ali's heroines. Deepika Padukone's character Tara helps the confused Ved (Ranbir Kapoor) discover himself and embrace his being. Tara is an independent young woman who falls in love with an interesting man Ved in Corsica but is disappointed when she meets him later in life. Deepika Padukone's acting played an important role in giving Tamasha its distinct identity.
4.       Bajirao Mastani (2015)
Sanjay Leela Bhansali's decision to bring back the Ram Leela couple back to screens proved successful because the film received great appreciation from the audiences. Deepika Padukone essayed the character of Mastani who was the second wife of Maratha Peshwa Bajirao. According to history, Mastani was a breathtakingly beautiful woman and Deepika Padukone lived up to that expectation. Apart from how beautiful she looked or how melodious the film music was, Deepika Padukone gave one of the best performances in her life showing her love for Bajirao and her determination to unite with her husband despite his family's opposition. Deepika Padukone has also shown some serious war skills in Bajirao Mastani.
5.       Cocktail (2012)
Cocktail came to Deepika Padukone in that part of her career when she needed it the most. Deepika Padukone shared the screen space with actors like Saif Ali Khan, Boman Irani, and Dimple Kapadia but managed to shine out. Deepika Padukone played the character of a free-spirited girl Veronica living in London who had many layers to her personality. While Veronica appeared carefree and casual on the surface, deep down she was a loving friend who deeply cared for the people around her. Deepika Padukone's character also had an intense side when she fell in love with her friend's lover Saif Ali Khan. Cocktail was a huge commercial success.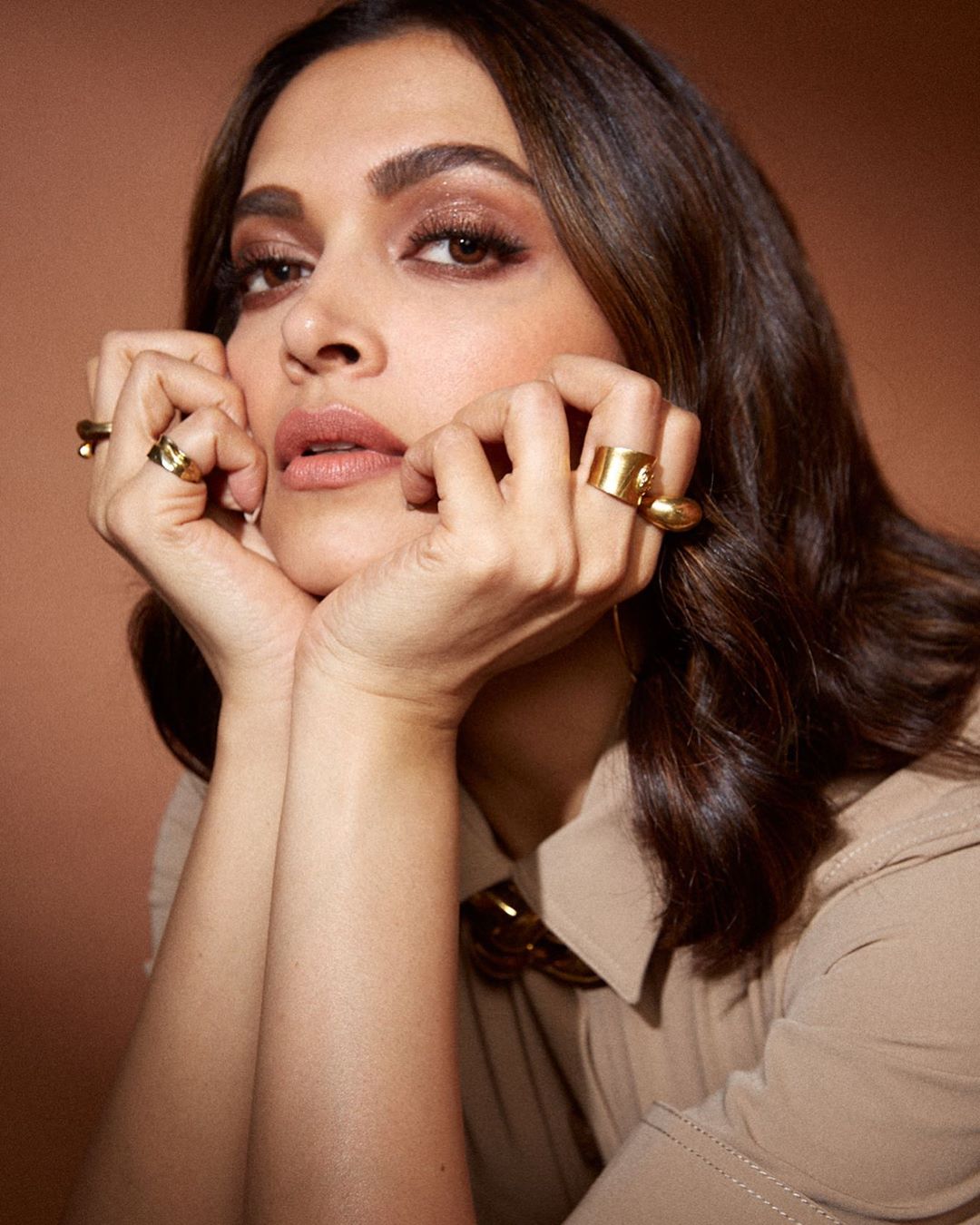 Deepika Padukone has defied the stereotypes about models
Deepika Padukone proved the notion wrong that models cannot act. Although she did not start her career as one of the finest actresses in India, today her hard work has changed the narrative altogether. Deepika Padukone has worked excessively hard not only on her acting but also on her grooming to be in the top-notch Bollywood celebrities today. The young Bangalore girl who came to Mumbai without any film background or backing is ruling Bollywood today which is certainly an inspirational story for all young girls who aspire to dream big.