Bollywood News
From Aishwarya Rai to Radhika Apte; 5 Most Shocking Outfits From Vogue Awards
Some dressed to impress while others left us confused. Here's our take on the 5 most shocking outfits of the evening!
The recently concluded Vogue Women of The Year Awards, saw the coming together of the crème de la crème from B-town, all dressed in their fashionable best. While some stars stunned on the red carpet, others left us wondering, 'why that outfit?'
Among all the stars present, the ones listed below, caught our attention for their choice of outfit.
AISHWARYA RAI BACHCHAN
The glamourous actress stepped outside her comfort zone this time, and went for something out of the ordinary. She chose a black embellished sheer gown, with feather like detailing on the trail, and styled it perfectly with wavy hairy and simple make up. Considering the actress usually choses to play it safe, this was a real surprise.
ATHIYA SHETTY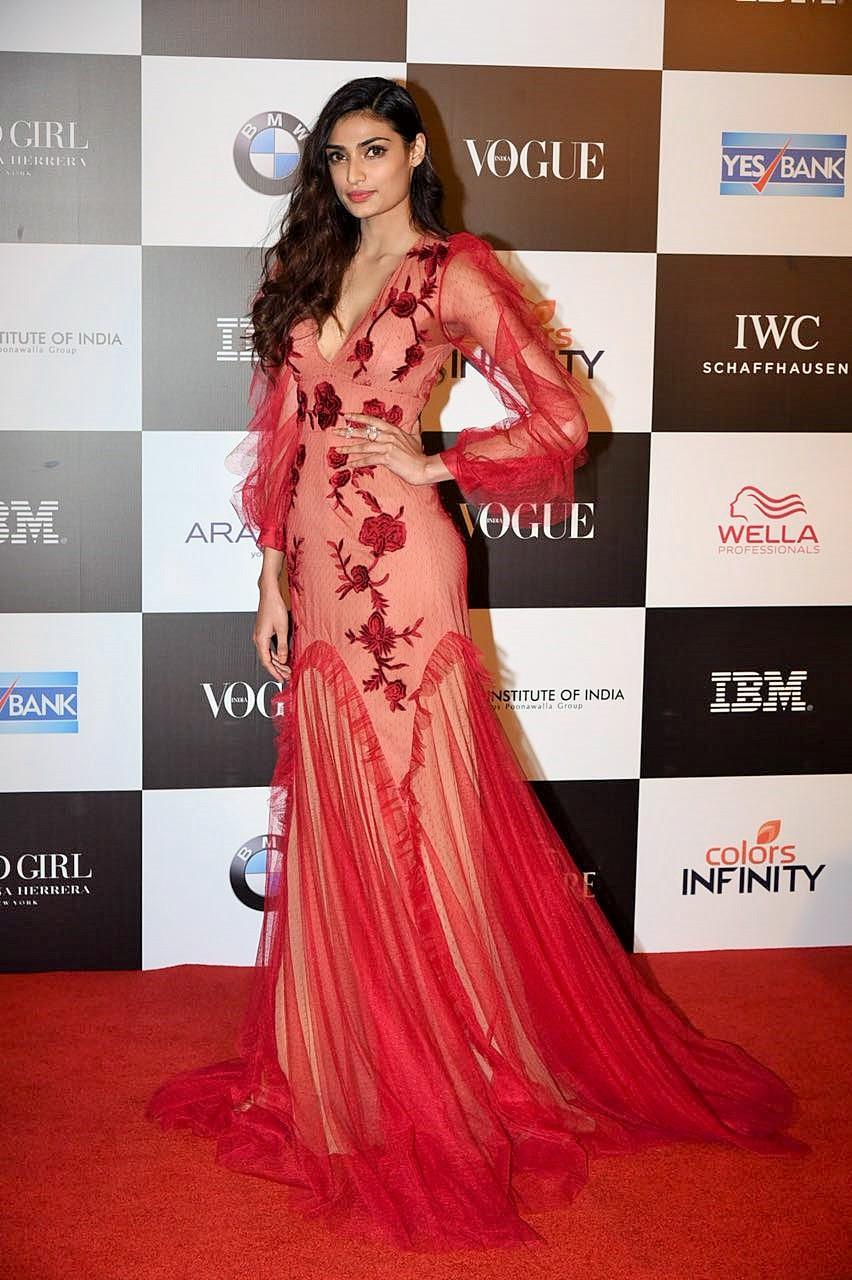 Athiya chose a sheer rose detailed Sachin & Babi red gown for the event. Even though the silhouette sat perfectly on her long slender frame, the colour of the gown was a little different to the hues she's usually seen wearing.
KRITI SANON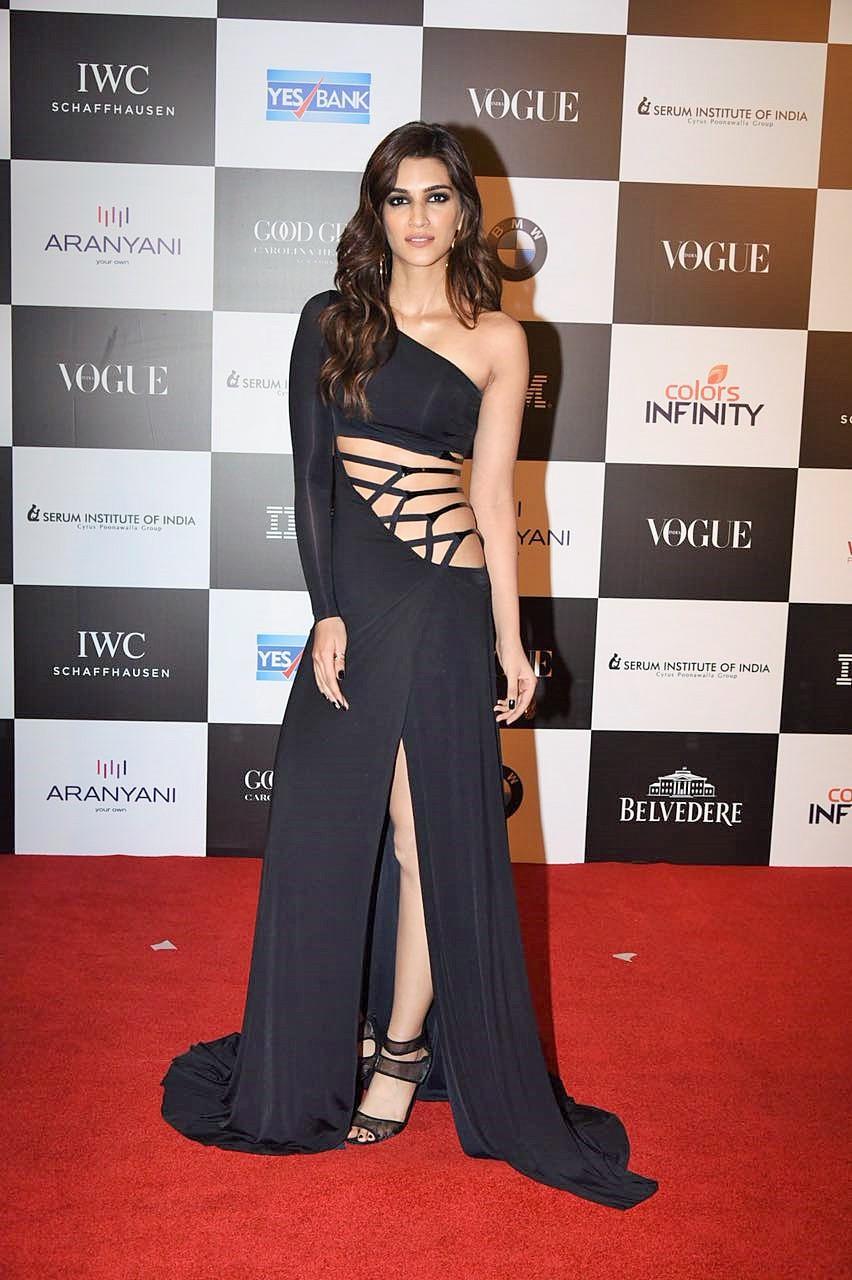 Known to normally be rather safe with her fashion choices, Kriti shocked fans this time with her hot Shivan and Narresh black gown. The high slit and strappy detailing was the head-turning aspect of the outfit, which she carried off with utmost class.
SONAM KAPOOR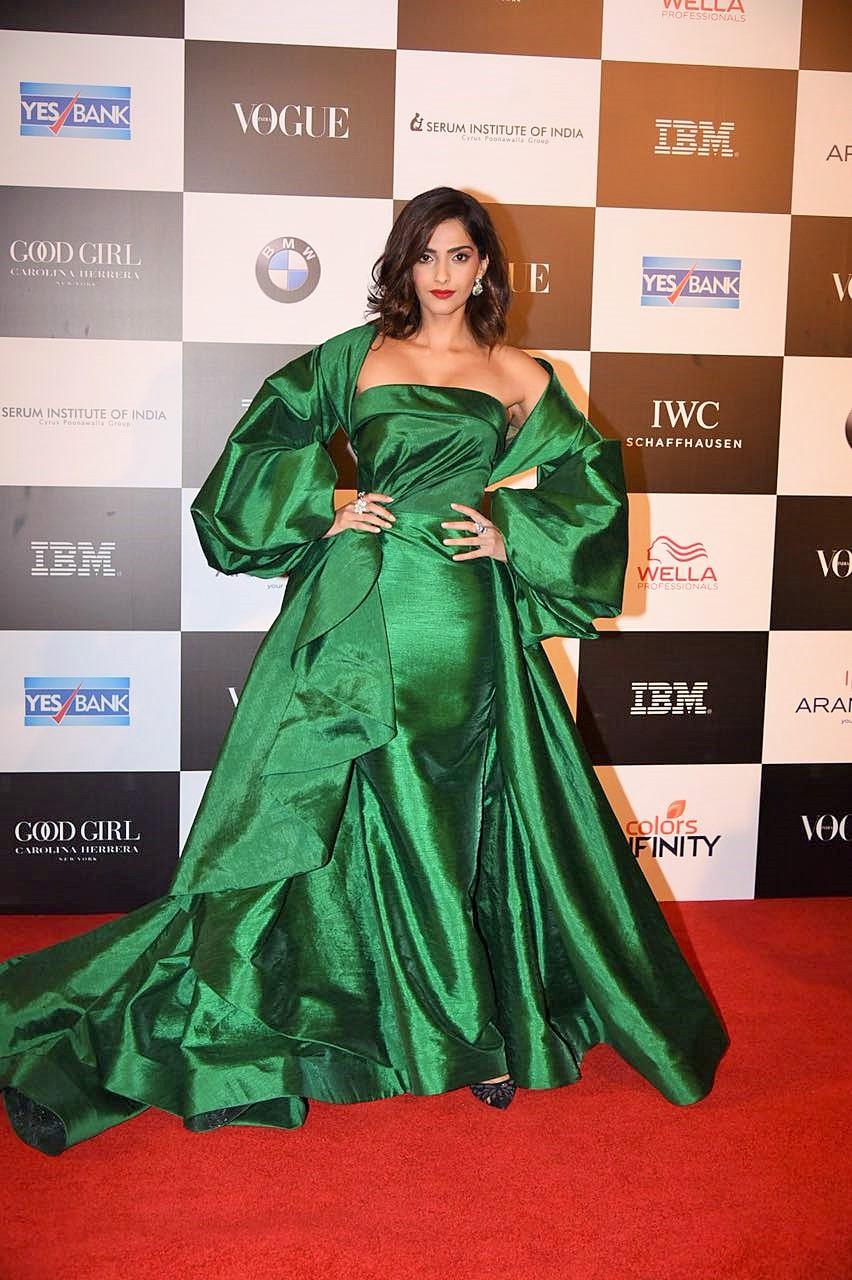 Popularly known as Bollywood's style diva, Sonam stepped out of her figure hugging sleek gown, right into a huge pool of fabric. This green elaborate gown by Turkish designer, Fouad Sarkıs, is pretty, but would probably stand out more with a drape (or two) lesser. However, her hair and choice of make-up was totally worth taking note of!
RADHIKA APTE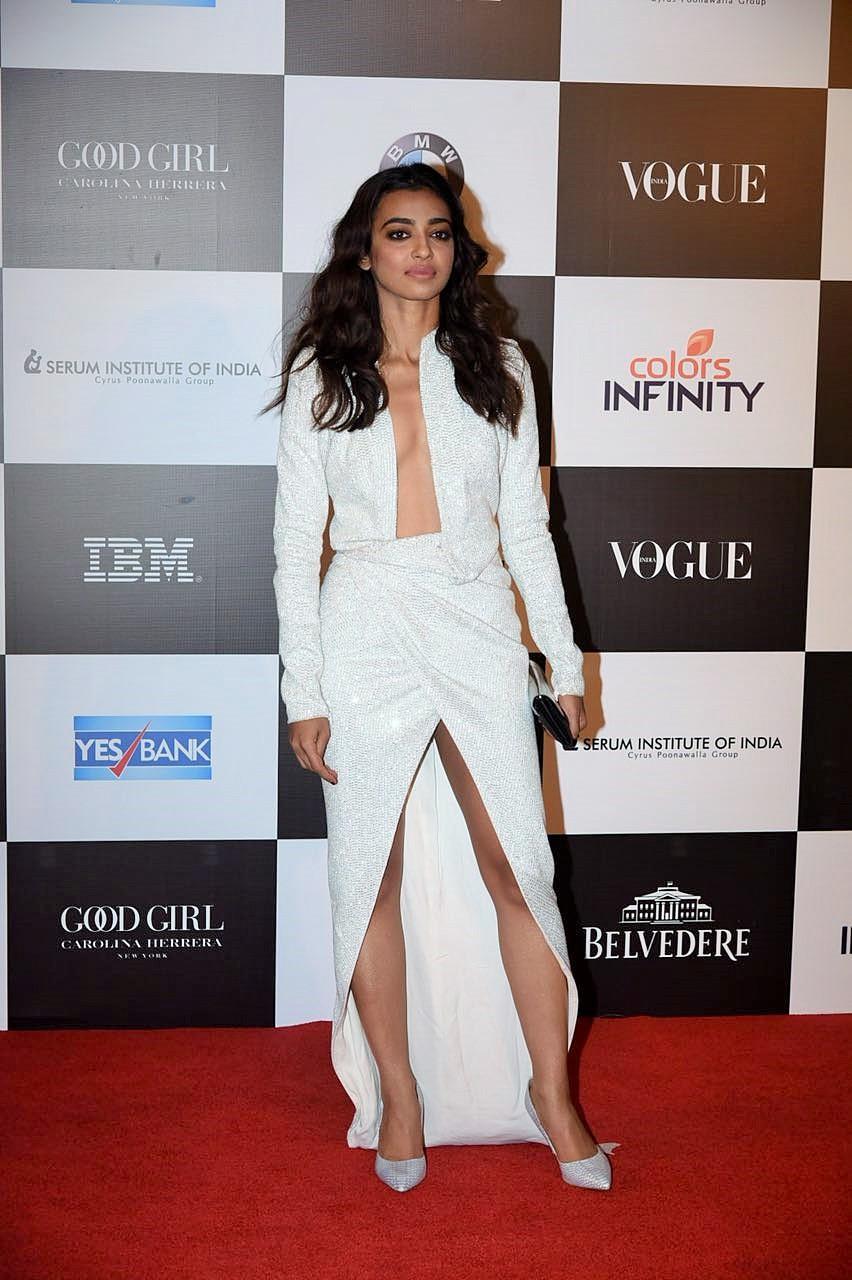 The sassy actress has always chosen to do things differently, and her choice of outfit for the event is testimony to it. However, this time she took it a notch higher and went all out with the head-turning Julien Macdonald gown. She could have played up her make up to add to the drama of the outfit, but all in all, she looked nothing short of gorgeous.