News
Food Blogger Sachi Kumar on Her Fave Restaurants and Karak Chai Milk Cake
Sachi Kumar reveals her top favourite eateries and restaurants in Dubai as well as the weirdest thing she's ever tasted!
They love to eat. And they know what to eat, where to dine and where not to! They also love to share their food stories with their millions of followers. We asked some of Dubai's best Asian bloggers and influencers to share their food secrets – from the best street food to the gorgeous fine dines to the ladies' night outs. Check out food blogger Sachi Kumar's recommendations and more!
Best Indian street food restaurant:
Bombay bites! Authentic flavors hailing from Mumbai, the Mumbaikar in me loves the ginger chai, Samosa Pav and their saboodana vadas.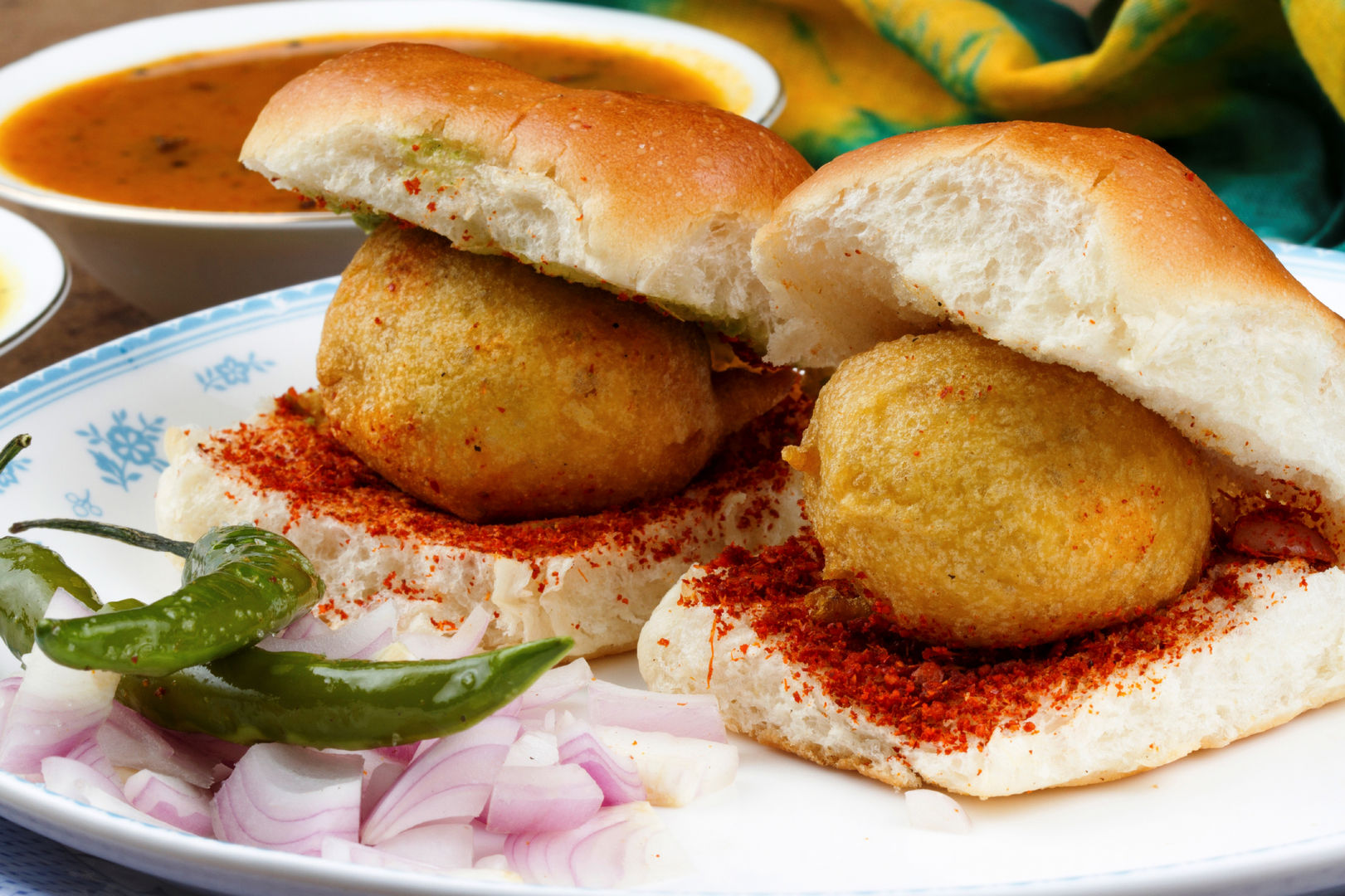 Vada pav
Best Indian fine dine restaurant:
Tresind! Tresind is definitely providing some of the most innovative Indian cuisine dishes, experience and design that Dubai has ever seen. Be it the mushroom chai, chaat trolley, ram babu ka paratha or their deconstructed black forest cake, everything is stellar!
A unique dish I have tried at a restaurant recently:
The wasabi Pani puri at Mint leaf of London. The unexpected myriad of Japanese and Indian flavors, presentation and taste were definitely unique in its own way!
Best brunch: 
At a Friday brunch, I look for something fun, with great food options and a good vibe. Lucky voice ticks all those boxes. It is the perfect brunch to bring out your inner Beyonce at the karaoke venue, with free-flowing drinks underway and unexpectedly lip-smacking food options.
The restaurant with the best vibe:
London Dairy Bistro on Sheikh Zayed Road has a superb vibe. It's open round the clock, the contemporary ambiance, and comfortable seating is so relaxing. Everything right from their coffee, artisanal chocolates, milk cakes, breakfast options is so satisfying to the soul. I am in my zen mode right from the time I enter until I exit.
Best date place:
Quite unconventional but I have got to say La Tablita. To begin with, I love Mexican food and La Tablita has quality authentic Mexican fare to offer, it's usually not crowded, has amazing live entertainment and a live Tacos bar and Jalapeno Milk Cake ( Yep, you didn't expect that)! The perfect date place according to me.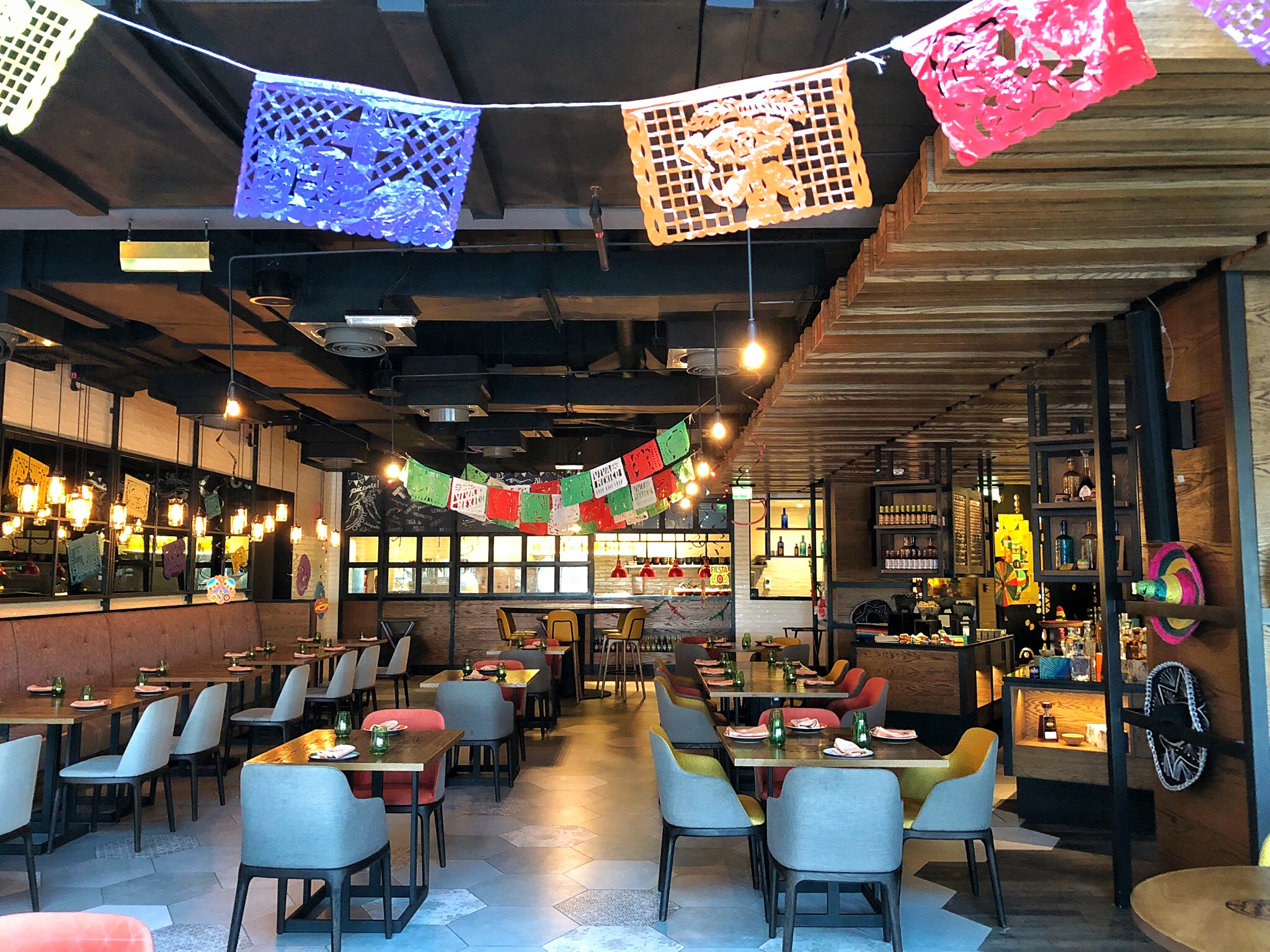 La Tablita
Most value for money:
It is a tiny restaurant in the bylanes of Meena Bazaar called Rajwah restaurant. I have never eaten such drool-worthy food without having to burn my pocket. I would recommend the Grilled Cheese Samosa Pav, Moong Daal Masala Dosa, and chili cheese toast. No one would pay more than Dhs 20 for three of the dishes I mentioned while being satisfied.
Best new restaurant:
This lovely restaurant called Moreish run by a family of four. They aspire to transform the way vegetarianism is perceived in Dubai. Move away Paneer and Aloo, for there is a new contender in the market. The Pesto polenta steak is brilliant! - Unexpected flavors and ingredients come together to make for something dynamic and probably one of the best dishes I have tried this year.
Best Ladies' Night:
Toro Toro - for its Latin-infused drinks, peppy atmosphere and insatiable bites. The view of Dubai Marina at evening is magical. Stables is great for its comfort factor, it almost feels like home with evergreen tunes played by the band and the free re-fills of unlimited popcorn!
The hottest must-try cuisine: 
Greek! There is something exciting about watching Greek traditions unravel in front of you in a lively setting, including the food being cooked in Gastra style or clay-pot slow roasting.
The weirdest thing I have ever tried:
Karak Chai Milk Cake! While I love both of them separately, the taste was quite unsettling!
Check out Sachi's official Instagram page @wheresachi to keep up to date with her foodie adventures!