Bollywood News
Flashback: Aamir Khan's Controversial Relationships
Aamir Khan's divorce with Reena Dutt and his subsequent remarriage to Kiran Rao created a huge controversy but there is no bitterness today. Find out how Aamir managed it!
Aamir Khan became a huge star with his college romance Qayamat Se Qayamat Tak. The world crooned 'Papa kehte hai' from the movie but few knew that one of the girls seen cheering in the crowd was Aamir's wife Reena. Yes, he had been married when he made his debut in films but had not announced his marriage.
In fact, the Aamir-Reena love story was straight out of a Hindi film. They were madly in love with each other and had married in secret primarily because their parents were not happy with this relationship. He was just 21 when they had a registered marriage in 1986 but the duo continued to live in their respective homes. It was Reena's sister who reportedly grew suspicious and Aamir and Reena finally spoke to their families. Reena's parents were totally against the union but Aamir's father warmed up. Eventually, Reena got very close to Aamir's family even as Aamir's popularity soared in Bollywood. The couple was together for about 16 years and had two children, Junaid and Ira. Much later on, when Aamir finally opened up about Reena in his interviews he said he was drawn to her sense of humour which matched his naughtiness. Speaking to a magazine he said, "She and I knew each other from the time she was 18 and I was 20. So we kind of grew up together."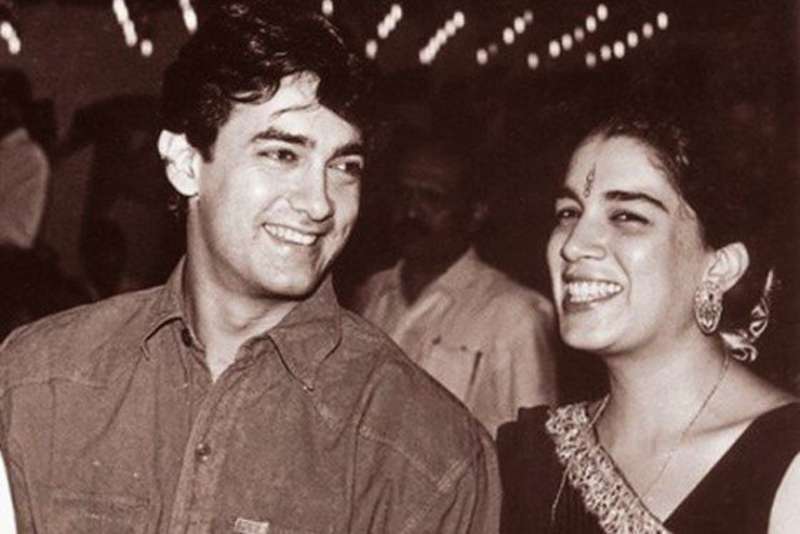 Aamir and ex wife, Reena
Unfortunately, this relationship was not meant to last. As the years passed, their marriage took a turn for the worse. Aamir's many link-ups (with stars like Pooja Bhatt and Mamta Kulkarni to name a few) did not help matters either. An even stronger blow to this relationship was Aamir's reported involvement with a British journalist, Jessica Hines, with whom he allegedly also had a son. Finally, in 2002, the couple filed for divorce. Aamir and Reena however, were very dignified about their separation; there was no public hue and cry. Aamir was undergoing a stressful time and was seen away from the screens during that time. The only public statement on their marriage was made in the divorce petition which stated, 'Irreconcilable differences arose between the two on account of temperamental differences, making it impossible for them to live together.'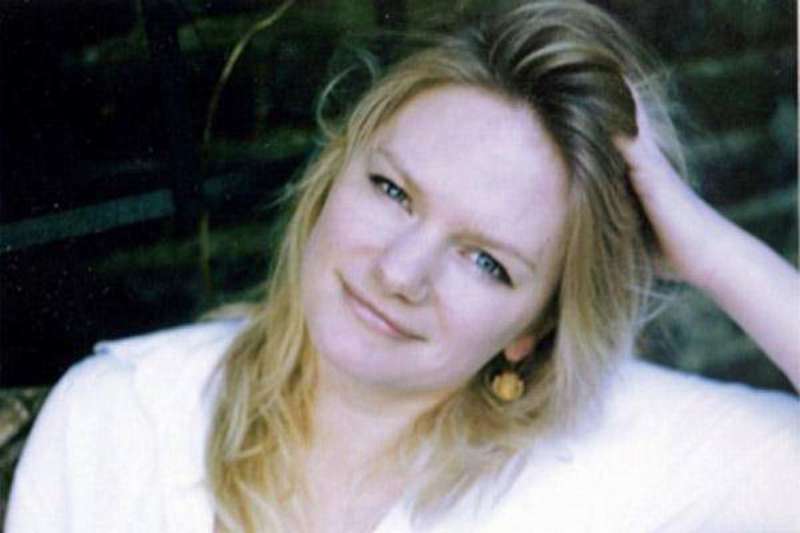 Jessica Hines 
Of course there was pain for Aamir as his children went on to live with Reena. But love was waiting to strike again. The actor was working on his first production, Lagaan, where he met director Ashotosh Gowariker's bright assistant director, Kiran Rao. Kiran was very new to the industry but Aamir described her as the best assistant director he had ever met. The two started meeting frequently and Aamir was ready for love again. Speaking about her to a newspaper he was quoted as saying, "She came into my life when I was going through my worst phase personally, and things have looked up after that."
Junaid and Ira Khan with their mother 
The couple lived together for about a year-and-a-half. When they started living in Aamir made sure that he told his kids Junaid and Ira about Kiran and his equation with her. Kiran too shared a bond with them and it was only a matter of time before this relationship was made permanent. Aamir and Kiran eventually married in December 2005. Not wanting to make it a very public affair, they took off for Aamir's bungalow in Panchgani where they had the wedding ceremony. Only family and a few select friends were invited and the festivities continued over a weekend of fun and even a cricket match!
Needless to say, this bond was not without speculation and controversy. There was intense speculation about Aamir settling for someone who was so distant from the industry. Kiran had revealed how she never thought their paths would cross like this. Before she got to know him closely, she knew of him as 'one of the few good actors in the industry'. She had said, "Even the fact that he is a perfectionist and all; I genuinely didn't know any of this, until I met him and got to know him." When she received an offer to work with Aamir's production house she was intrigued at the idea of being a part of his film. She knew that they would hardly interact but love had other plans! His down to earth nature minus the starry tantrums impressed her. She confessed, "I felt like "Oh... this is someone I really want to spend more time with and this is someone I want to know better'. But I fell in love with him quite early... a couple of months spending time intimately with him, I was hooked." The couple now has a son, Azad, who was born through the IVR (in-vitro fertilisation) method in December 2011.
Aamir and wife Kiran Ralo with their son 
The interveining year saw a gradual change in the equation between Aamir and his two families. Gradually, the bitterness of the divorce with Reena ebbed and the two households started interacting with one another. Perhaps time was the healer or maybe it was because of Kiran's efforts to bond with his first family but Aamir began to share a very cordial relationship with his ex wife and children. The bond Reena and he share is one of healthy respect and friendship. In one of his interviews Aamir said that the three most respected women in his life are his mother, his ex-wife, Reena Dutta and his present wife, Kiran Rao. He is also quite open about the relationship Reena and he share and how much it means to him.
To quote him from an interview, "I really value the 16 years Reena and I spent together. I have the highest respect and love for her. I will always have that." Another time he said, "She has immense strength of character and patience. She is a valuable part of my life. Our relationship may have altered, but nothing and no one can take away what we have shared."
Reena, on her part, is quite friendly with Kiran and attends all the family functions. The three children have bonded as well, depicting the maturity with which things have been handled in this family. Aamir sometimes goes out to dinner with Reena and his kids. While it may not have been the prefect ending, none of the three involved – Aamir, Reena and Kiran – hold any grudges or bitterness.