News
Five Easy Ways for Men to Get Better Skin in 15 Minutes
Getting clear and healthy skin is actually not that difficult. All it takes is just 15 mins a day.
Are you tired of seeing those oily smudges on your phone screen after a call? Or having patchy dry skin? Or a combination of both, where you see oiliness in certain parts of your face, especially your T-zone? Men have around 20% thicker skin than women. With thicker skin comes larger pores due to more active sebaceous glands. This translates to more oily skin along with a higher chance of getting impurities.
Also, harsh weather conditions and exposure to pollution can cause your skin to be dehydrated, making it look scaly. Getting a clear and healthy skin is actually not that difficult. All it takes is just 15 mins a day.
1. Cleanse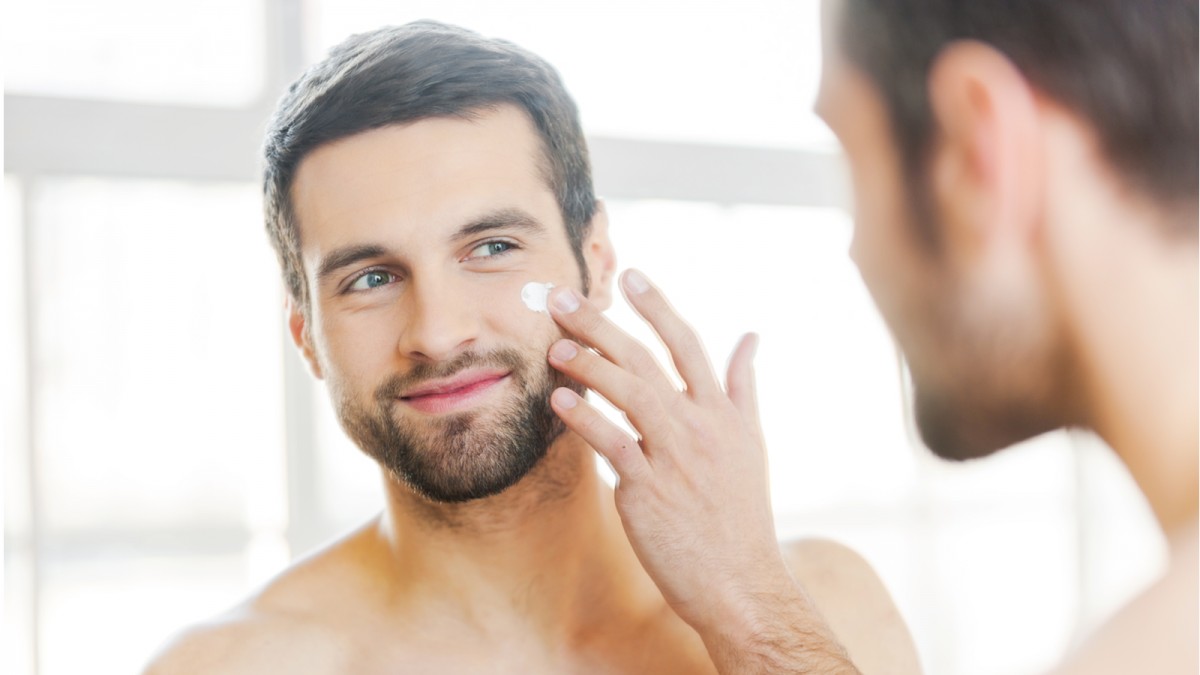 It is essential to cleanse your face twice a day—when you wake up and before you go to sleep. This helps in removing accumulated dirt and oils. To make the process effective, wash your face with warm water as it opens up the pores. Apply some face wash—just about the size of a coat button and lather gently and rub it on your face in a circular motion. Leave it to deep clean your pores for around 30 seconds and then wash your face with cold water as it closes the pores and keeps your face fresh.
After washing your face, it is important that you pat your face with a towel rather than rubbing it to keep the hydration locked in. When choosing a cleanser, consider something that contains salicylic acid which is apt for oily skin or a cleanser with hyaluronic acid which can keep the skin hydrated and avoid dryness.
2. Exfoliate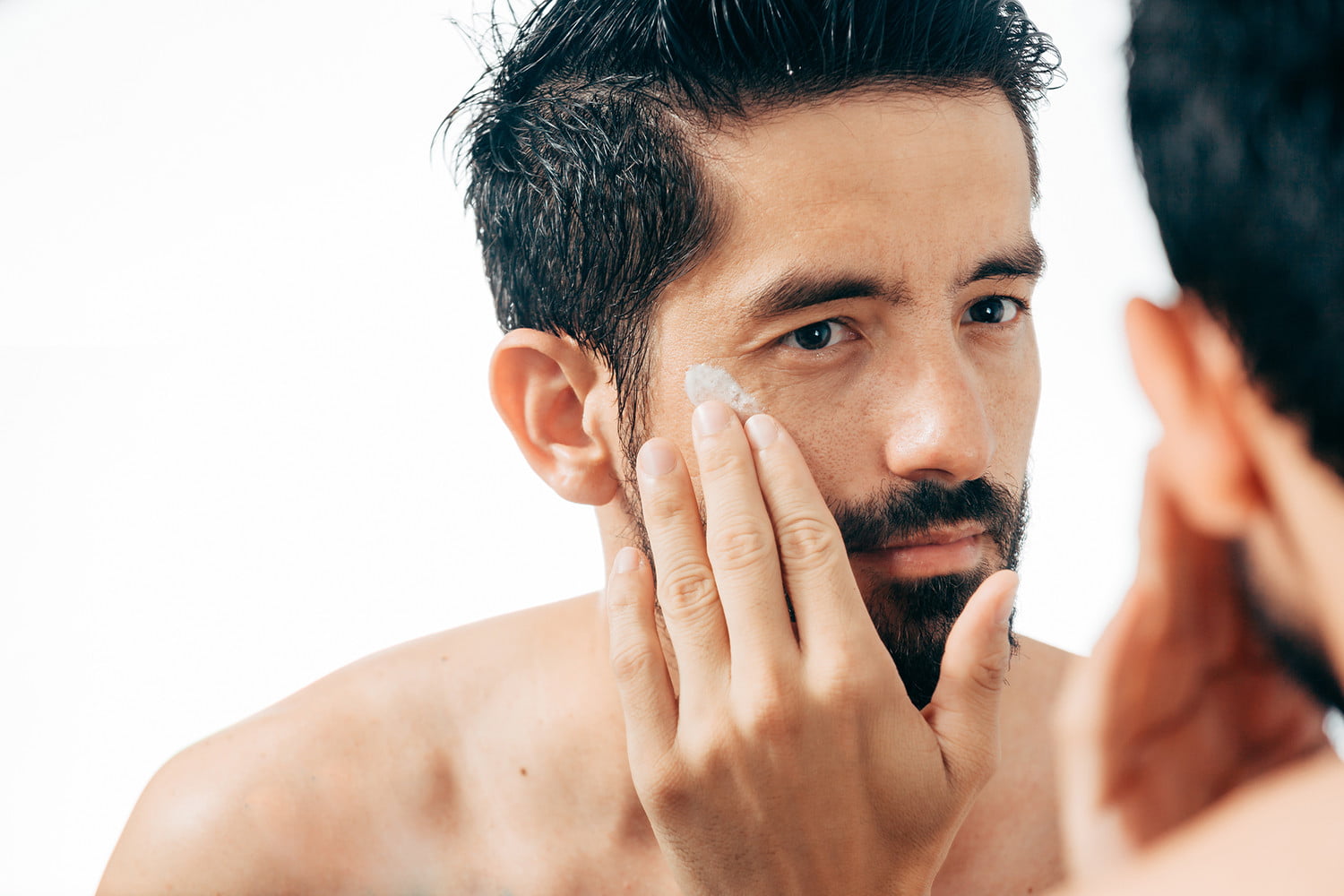 Exfoliation is the most important routine in this list. To retain healthy skin, you need to exfoliate twice or thrice a week, depending on your skin type. It helps the removal of dead skin cells, dirt and sebum from the skin. Exfoliation also helps you avoid blackheads as it cleans the pores thoroughly.
3. Moisturise

It is important to note that this step is not exclusive for those with dry skin, but for all skin types. However, men with dry skin should consider moisturising as an important part of the routine. Moisturising your skin keeps it hydrated and in turn makes your skin firmer and helps retain water.
Use a moisturiser by applying it all over your face after you are done cleansing and exfoliating. Focus around your forehead and eyes as these areas require more hydration. Be sure not to use too much of moisturiser as a tiny amount would suffice. It is essential to follow this routine twice a day—in the morning and at night. With regular moisturising routine, you will start experiencing clearer skin.
4. Use SPF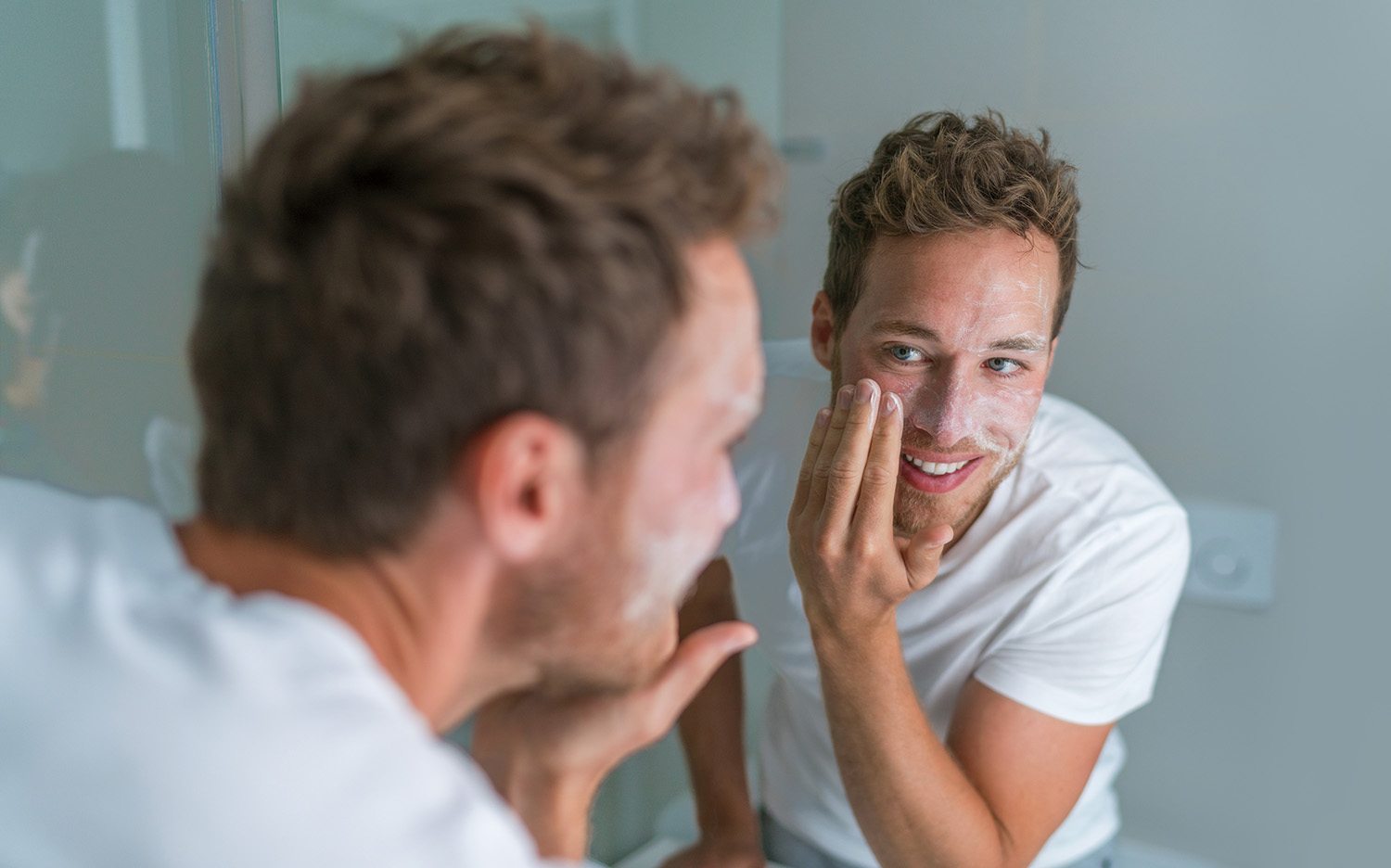 Since exposure to the sun can make the skin age faster, it is vital to use SPF regularly (preferably anything between SPF 30 and 50). Sunscreen protects your skin from UVA and UVB rays and therefore is essential to apply it around 30 minutes before you head outdoors. As sunscreen helps in slowing down the ageing process, make sure you apply sunscreen to all areas of your skin that will be exposed to the sun.
By following this four-step routine religiously, you will be able to see improved skin.