Bollywood News
Fire Breaks Out at Deepika Padukone's Building; The Actress Was Away But Her Family Was in The Building
Read all about the big accident here!
A fire has broken out on the 32nd and 33rd floor of Beaumonde Towers building in Mumbai's Worli area. The high-rise also has the residence of Bollywood actress Deepika Padukone on the 26th floor. The Beaumonde Towers in Prabhadevi area also reside other big names from the industry.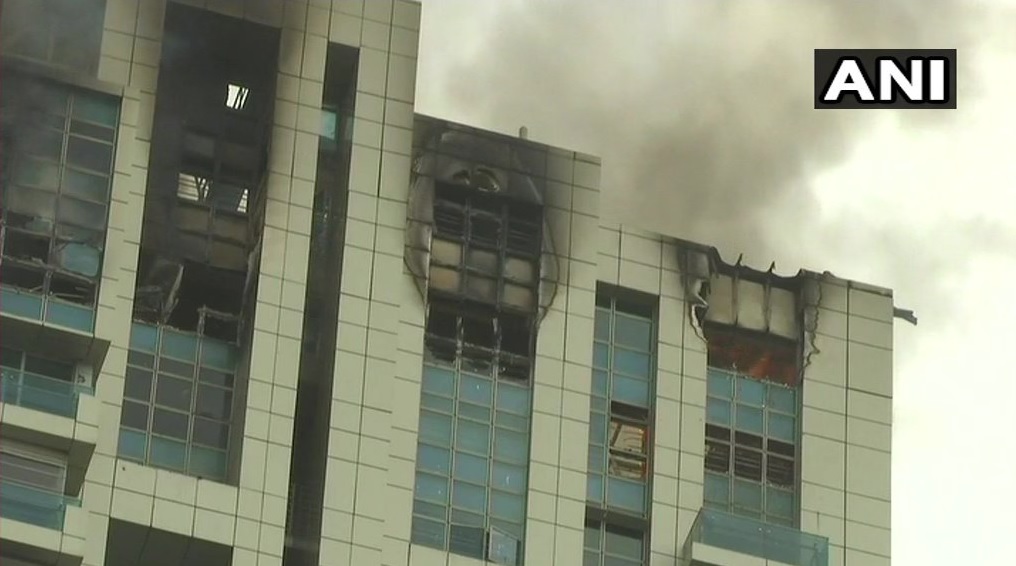 (Pic courtesy ANI)
Recent reports suggest that the top two floors have been badly affected. Six fire engines, five jumbo tankers and an ambulance is at the spot but there have been no casualties reported. "Our staff & Fire Brigade is on the spot for assistance. They are trying their best to douse the fire and provide necessary help to people there." the Mumbai Police tweeted.
At the time of the fire, Deepika was out for a brand shoot but reports have it, the actress' sister and her mother were present at the house. As per BMC, Level II fire which had broken out in Beau Monde Towers in Worli's Prabhadevi, now becomes a level III fire. Firefighting operations are currently underway and approx. 90 -95 persons have been rescued safely.
Note: This article has been reproduced with permission from Peepingmoon.com