Bollywood News
Farhan Akhtar and Shibani Dandekar Show the Best Way to Overcome Muscle Soreness After Beast Mode in the Gym
Farhan Akhtar and Shibani Dandekar posted a series of pictures on Instagram as they headed for a joint cryotherapy session to treat muscle soreness. Here is the advice they gave to followers!
Farhan Akhtar and Shibani Dandekar are the it-couple on the block! From vacations and casual lunch outings to media events and parties, the duo is always spotted together. While being off duty, the pair recently set out for a relaxing, laid-back afternoon to get rid of weekday blues, hectic work routines and muscle soreness. Farhan and Shibani headed for a joint cryotherapy session to treat muscle soreness after going full "beast mode in the gym". The couple took to Instagram to share pictures of themselves undergoing the treatment and it looks extremely calming to say the least! "The cold never bothered me anyway," Farhan wrote on his Instagram story.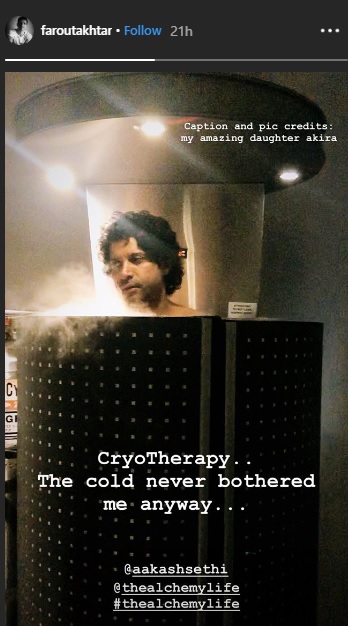 He was referring to the lyrics of the popular song Let It Go from Frozen. Shibani shared a series of posts too, shedding light on her experience in the igloo-like chamber. "3 minutes at -130 degrees," she captioned the first picture shared on her Instagram story. "At this point, it was pretty damn cold. Ain't gonna lie," she wrote alongside another image.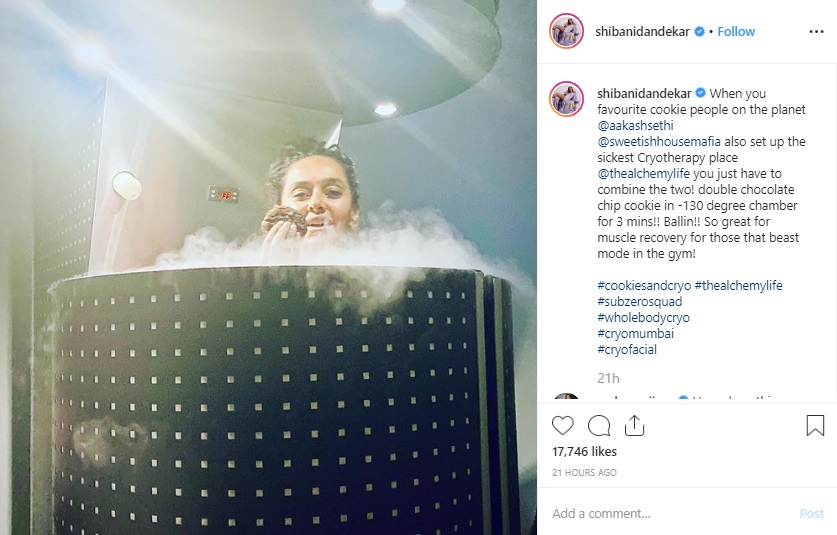 Shibani then shared a piece of advice with her followers who hit the gym on a daily basis. "Can't tell you guys how good this felt! If you are training like a beast, DO THIS!" she added. She then uploaded a photograph from her session on Instagram. "When you favourite cookie people on the planet @aakashsethi @sweetishhousemafia also set up the sickest Cryotherapy place @thealchemylife you just have to combine the two! Double chocolate chip cookie in -130 degree chamber for 3 mins! Ballin! So great for muscle recovery for those that beast mode in the gym!" she captioned it. Farhan and Shibani have been dating for almost two years now. The two have been very vocal about their love, even walking the ramp at fashion shows together.