Bollywood News
Farhan Akhtar and His Ex-Wife Engage In Some PDA... But With Different Partners
Take a look at the pictures here
Farhan Akhtar is not somebody who we see engaging in some Public Display of Affection (PDA). But this time he chose to make an exception for his girlfriend Shibani Dandekar.
All this while, the two were posing separately but chose to make an exception after they were spotted together at a wedding reception.
The picture was posted on Farhan's Instagram handle with a cheeky caption. Here it is:
The two are not keeping their relationship a secret after Farhan and his former wife Adhuna were divorced recently.
Farhan and Adhuna Bhabbani were married for 16 years.
In a joint statement, they had said that they were separating as they had grown apart over the last couple of years.
Meanwhile, Adhuna too seemed to have found love in Nocolo Morea, Dino Morea's brother and they too shared a mush picture on Instagram earlier than Farhan.
Here is the picture: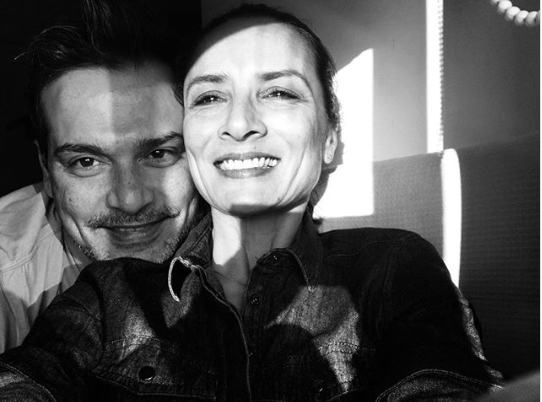 Nicolo Morea is a restauranteur in Mumbai.