Bollywood News
EXCLUSIVE: 'Indian News Media Needs to Chill Out," Hamza Ali Abbasi Speaks Up About the Bollywood Ban on Pakistani Artistes
Pakistani actor and political activist Hamza Ali Abbasi talks about the Bollywood ban on Lollywood artistes as well as films, in the wake of the Pulwama Attacks
Hamza Ali Abbasi is not one to bite back his opinions about all things political. On February 14th, as a van laden with explosives rammed into a CRPF convoy in Pulwama, J&K, 40 soldiers lost their lives. Hamza Ali Abbasi tweeted about the attack as well. Masala! caught up with this actor who has never shied away from expressing himself about various controversies. In this exclusive chat, Hamza, who will next be seen in the big Eid release The Legend of Maula Jutt, shared his thoughts on the Bollywood ban and the retaliation from Pakistan.

Masala!: What is your reaction to the severe backlash against Pakistani artists in Bollywood?
Hamza Ali Abbasi: India, or the majority of India believes – because their government and military wants them to believe - that Kashmir is not an indigenous movement. And it's only because of Pakistan that incidents like the Pulwama attack occurs. They've convinced the masses that the Kashmir problem is because of Pakistan. People are dying there, we've seen curfews and pellet victims. (Whenever there is a problem), the internet is blocked and phone lines are cut. We see all of that. But the popular sentiment is that everything happens because of Pakistan.
Naturally, when something like Pulwama occurs, every circle wants to prove their love for India and their patriotism. For instance, the tomato farmers say they are not going to send tomatoes to Pakistan! Similarly, a lot of people in Bollywood – not all of them, there are a few I know who are sick and tired of extremists – say similar things. Under pressure from groups like RSS and BJP who push them to prove their nationalism and patriotism, they blame Pakistan for the situation. And now you have this ban on Pakistani artists. It's all very tragic – I'm not in favour of banning art. But it's fine. If they want to ban us, it's not going to hurt us in any way. Recently Pakistani setups have also banned Bollywood productions.
Artistes like Javed Akhtar, Shabana Azmi and Nandita Das used to come here. For us, it's more like a retaliation on their ban. If you ask me, it's extremely stupid. Claiming to be the biggest democracy in the world has certain responsibilities. Pakistan has suffered from terrorism for so many years but we did not ban anyone. And we also believe that RAW was behind a lot of terrorism. Kulbhushan Yadhav was a spy of India but we've never gone on a spree of banning Bollywood. We reacted maturely.
None of the anchors in Pakistani media right now are saying, "Oh we should have a war with India!" Because, we and our society are mature enough to realize that a nuclear war is not a joke. On the other side, I see channels like NDTV, Zee News etc causing war hysteria. "Badla chahiye, inteqam lo, charh doro". I actually feel bad for the masses who have given into this narrative. This entire context leads to India banning tomatoes, cricket, music and films. Plus, there are the upcoming elections during which the ruling party plays around with the whole anti-Pakistan narrative. It's geostrategic interests combined with politics.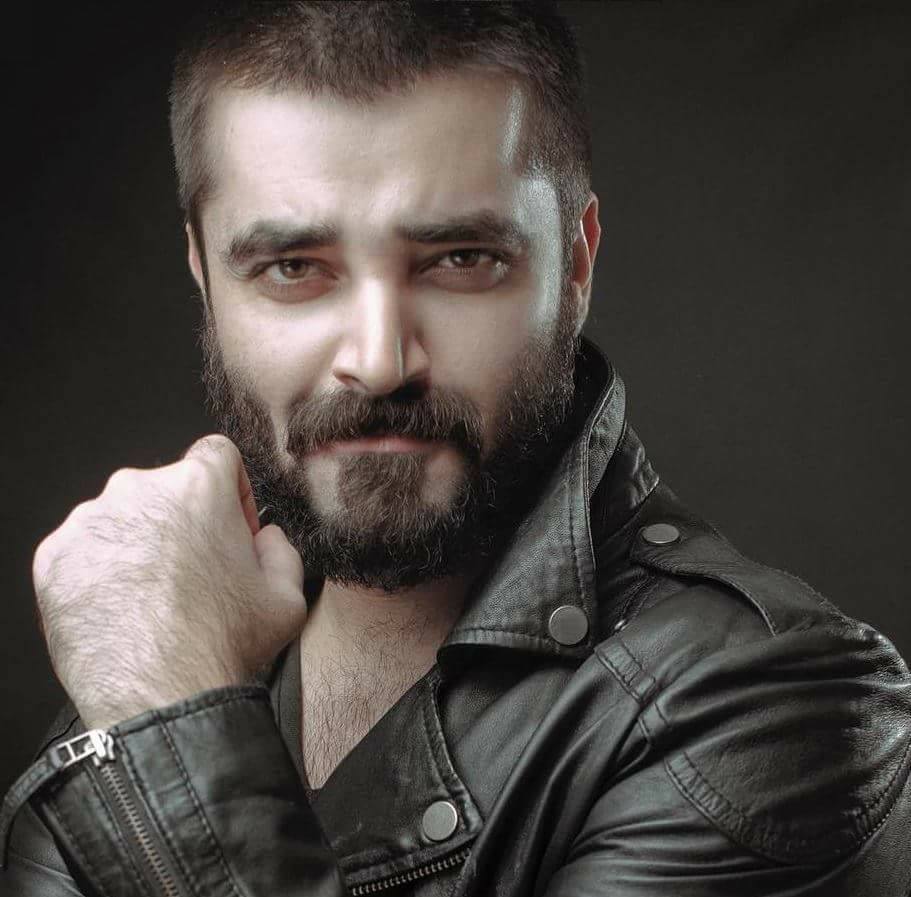 Hamza Ali Abbasi

Masala!: What would you say to Atif Aslam and Rahat Fateh who have continued to sing for Bollywood despite previous bans? Their songs were deleted by T series two days ago.
Hamza Ali Abbasi: It's their work... if they're getting good work, they're getting good money, fine! I just hope they got their money for whatever they sang! They're very mature people, they love Pakistan and stand for their country. I am happy to tell you that Pakistanis are mature enough to not say stuff like "Go to India" or that if you sing for India, you are unpatriotic. No mainstream voice in Pakistan says such things. Whatever bans have happened (from Pakistan's side) are a result of a last-ditch retaliation. India has been banning everything, this was simply a response. I think we should all give this incident some time. Pakistan is always open for Indian artists and we hope that India would always be open for Pakistani artists.

Masala!: Do you believe art transcends borders? When Bollywood bans Pakistani films, there is always a strong reaction from liberals. But Pakistan has also often banned Bollywood content. What is your position?
Hamza Ali Abbasi: I believe art does not have boundaries. I enjoy all kinds of music. African, American, Russian, Latino, Indian, Pakistani…. But unfortunately, when there are countries who are hostile towards each other there are different ways they choose to express their hostility. Banning art or cricket is one of them. And contrary to popular belief, we have not banned Indian movies in Pakistan. Gully Boy is a huge hit, good Indian films always do well in Pakistan.
How many times did you see us humiliating Indian artists or cricketers or going into a war hysteria? We rise above this. We welcome people like Sidhu, we welcome our Sikh brethren. We welcome our Hindu brothers. We've renovated the temples at Katas Raj and other places. Because yes, we have our issues but will not say 'crush them, humiliate them, finish them or insult them'. I am very happy that I'm from a nation which has dealt very wisely and maturely with issues like terrorism.
I really do believe that Indian media really needs to chill out. Indian news media is doing tremendous damage and I hope they realize it soon.