Culture
Etihad Airways Abu Dhabi is Hiring Cabin Crew. Think You Can Do It?
Cabin Crew will be selected by Etihad Airways after an assessment day, during which only shortlisted candidates are invited for tests and interviews. Learn more about the application process below.
Etihad Airways, the national airline of the UAE and its second largest, is hiring cabin crew. The airline regularly conducts open days and assessment days in the UAE and in other countries around the world in order to attract top talent. According to the company's website, Etihad Airways' cabin crew are "truly global citizens who share a collective passion for caring for our guests, inspired by the traditional Arabian hospitality found in our home, Abu Dhabi." The requirements to apply include high school certification (minimum qualification), fluency in English (with preference given to bilingual and multilingual candidates), excellent personal presentation without any visible tattoos or body piercing, and height of 212 cm and above. Candidates must be at least 21 years of age at the time of submitting their application.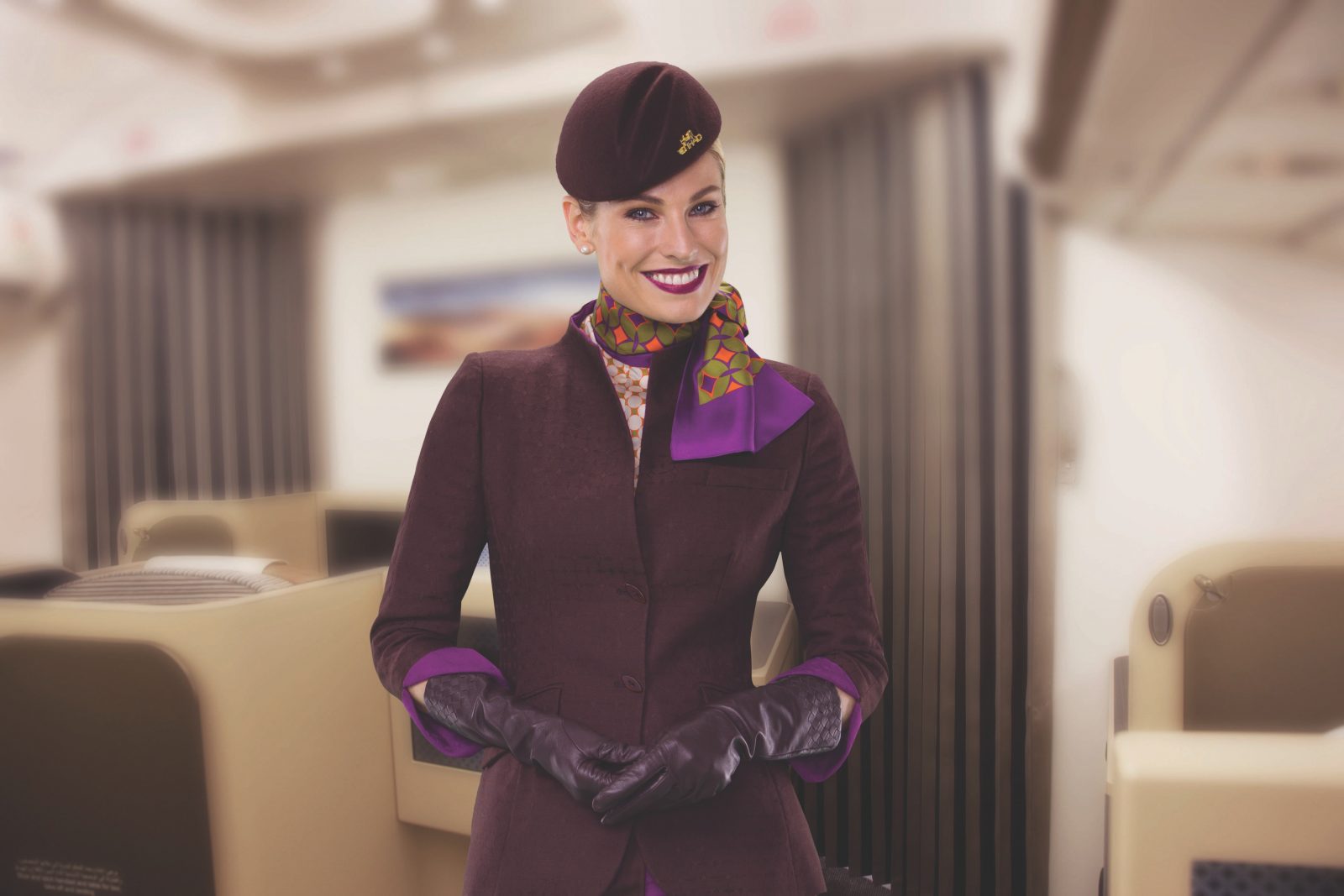 Etihad Airways Crew
Those interested in applying for this position can submit their details online through Etihad Airways' career website: careers.etihad.com. After reviewing the applications, around 120 shortlisted candidates will be invited to Etihad's Assessment Centre in Abu Dhabi. The assessment day begins with candidate registration and a reach test, measuring the height of each applicant. This is usually followed by an English test and a quick one on one exercise with the recruiter. Candidates are then divided into groups of 6 or 8 for a group discussion, which is followed by the final interview.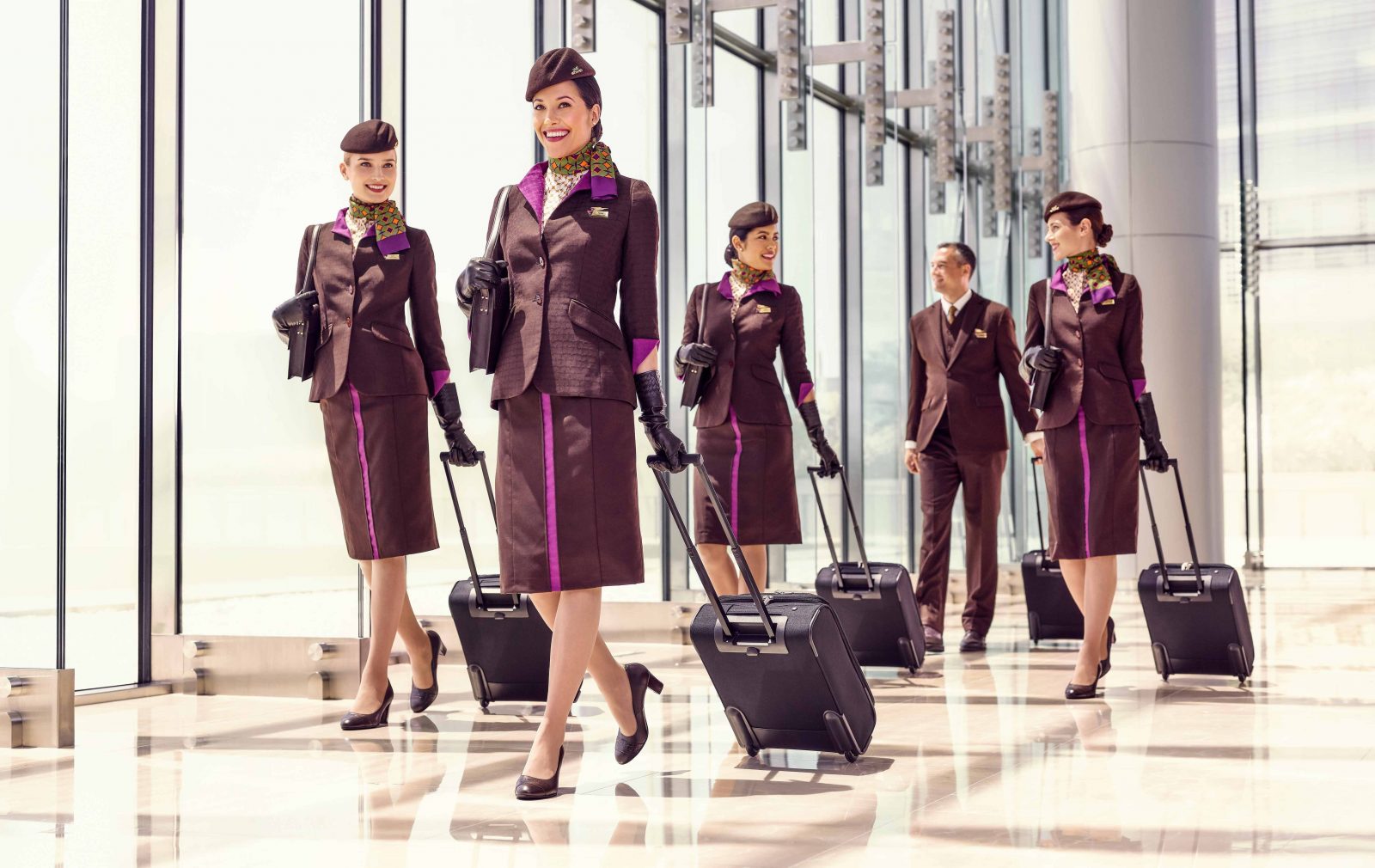 Etihad Airways Crew
Etihad currently flies to more than 90 destinations with a fleet of 110 Airbus and Boeing aircraft, carrying around 18.6 million passengers every year. Its staff represents more than 150 nationalities. Many people apply to become cabin crew with the airline due to the opportunity to be part of this diverse team and travel the world. Etihad's crew members get a tax-free salary, transport to and from Abu Dhabi Airport, a shared accommodation, annual leave ticket and supplementary tickets, luxury layovers and a number of special discounts on various products and services.