Local
Enjoy The Perfect Staycation at Al Ain Rotana
Take note of this one!
Sometimes the journey itself makes the destination worth it. Like a trip to Al Ain. Long stretch of silence beckons, with smooth roads cutting across a golden desert that strike you with its beauty. Indeed, the landscape is so different from glitzy Dubai that even a day out of the city seems like a proper holiday – rejuvenating and relaxing.
Al Ain, with its languid pace is a world apart from Dubai but if it's a good break with a bit of luxury thrown in that you are searching for, look no further than Al Ain Rotana. This five-star hotel right in the heart of the city is where Salman Khan and Katrina Kaif camped during their shoot of Tiger Zinda Hai. It may not have the OTT appeal or jaw-dropping elements and gimmicks that several hotels boast of but the warm, efficient service and laidback charm makes it a pretty good choice for a weekend break. 
THE LOOK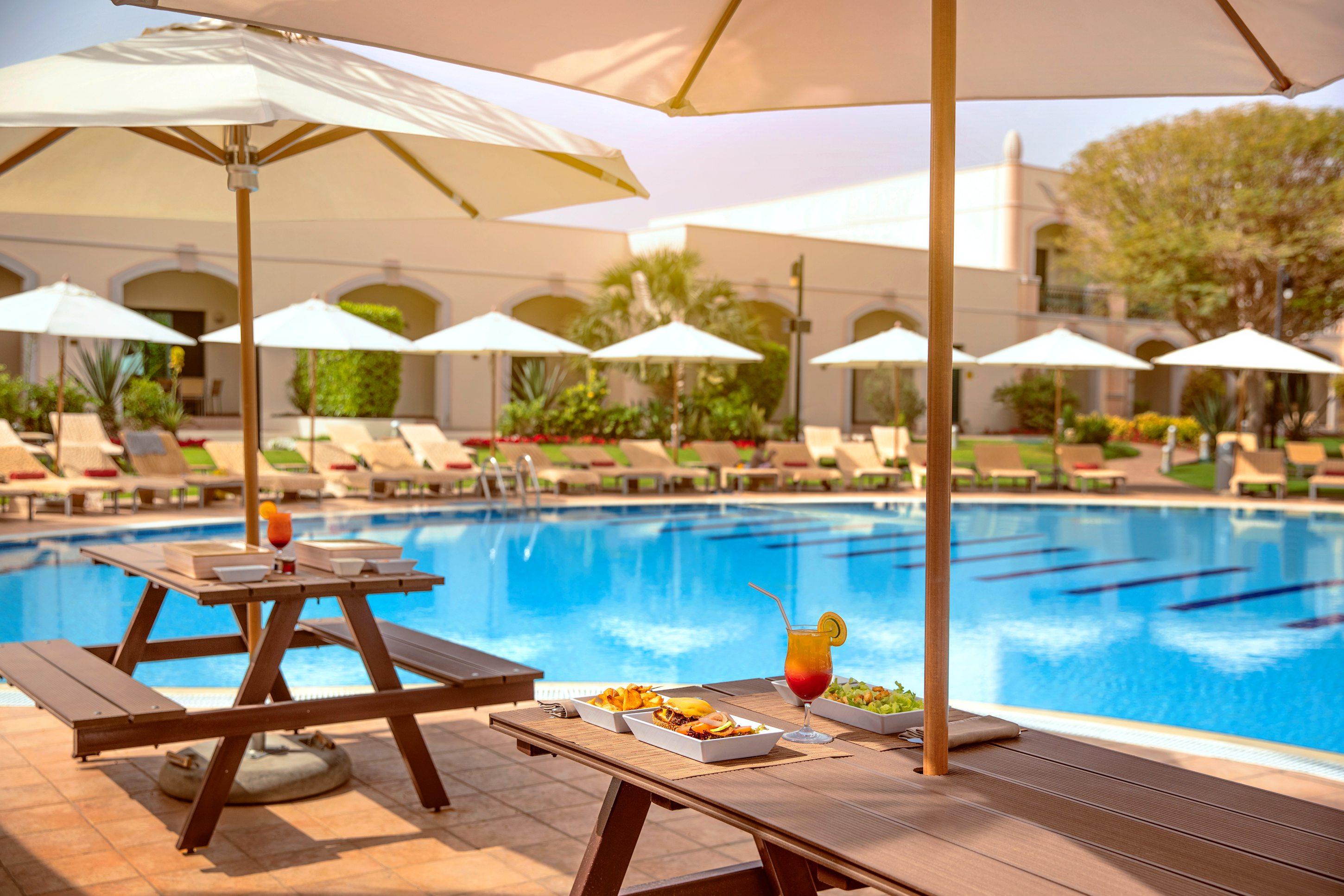 The interiors don't scream opulence but we loved certain old-world elements like the low ceiling fans and lanterns hanging from the wooden-panelled façade that dotted the corridors and the traditional cane chairs with pistachio cushions. As for the stay, from contemporary rooms to cosy chalets to luxe suites, the hotel has a wide variety of accommodation. The Falaj Suite in the newly extended wing is one of the best. Plush yet exuding a certain warmth, the private pool facing suite has a master bedroom, a spacious working area, and a large balcony too. Perfect for doing nothing! To be fair, the stillness can be a bit unsettling but a swim in the pool takes care of that. In fact, this is a pool – exclusive to the Falaj villas – that is meant for lazing the whole day with a drink.
WHAT TO DO, WHERE TO EAT
For a laidback place, Al Ain Rotana has a fairly good choice of restaurants. Min Zaman is the Lebanese/Arabic specialty restaurant that has a fairly regular menu and designed to be enjoyed with a sheesha outdoors. But having a hot meal in the summer is definitely not a good idea! Zest is the all-day diner and it has a rather wide choice when it comes to cuisines but it's not exactly memorable. The best of the six dining options is Trader Vic's that is as bustling, cheerful and fun as its Dubai counterparts. A very good menu, especially the sea food and signature cocktails, and a live band belting out old and new hits, are just the right ingredients you need to end the day on a high note. What is a must-do is a spa treatment. Zen The Spa is spacious, positive and has some fab Asian-inspired treatments.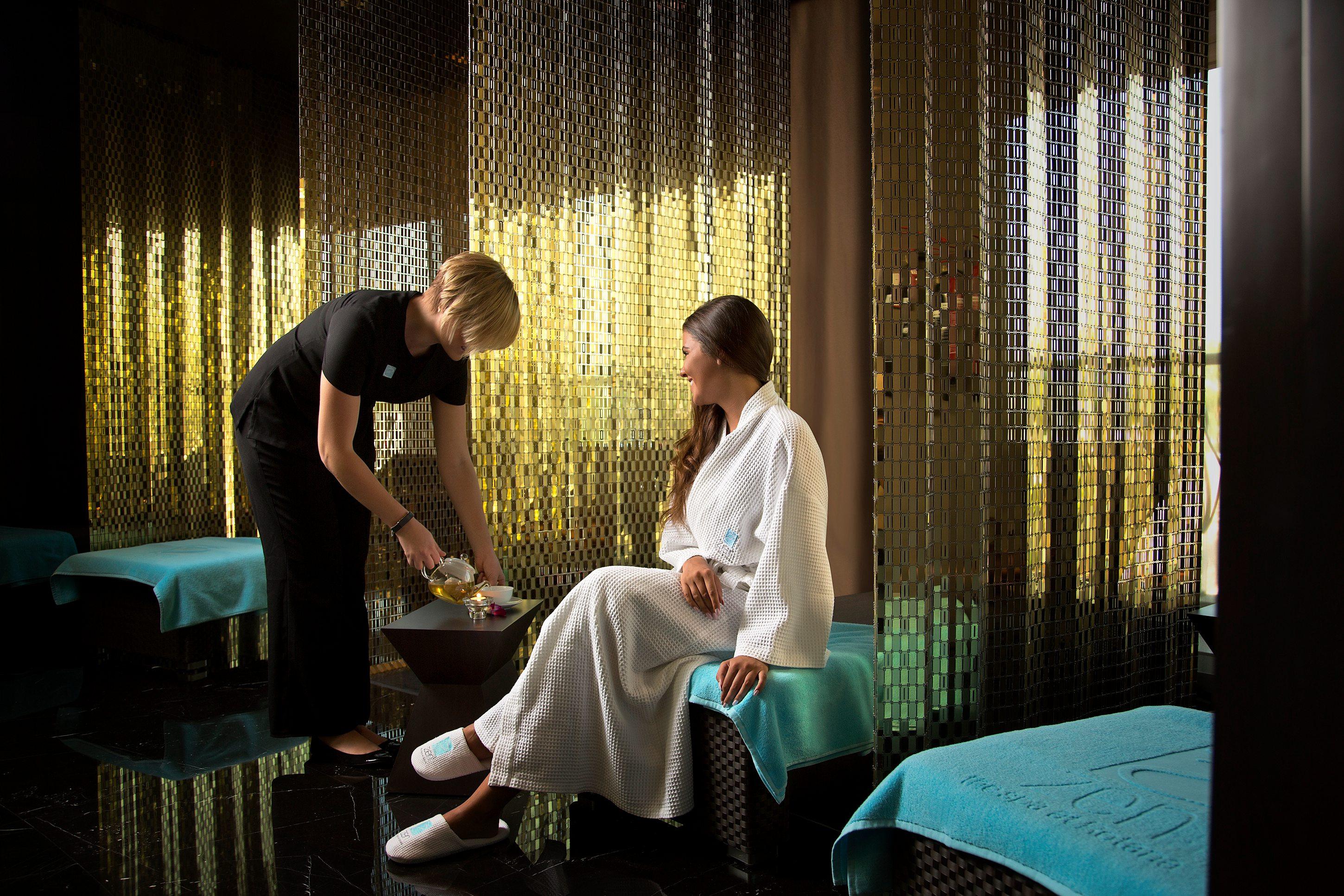 HEADING OUT  
Al Ain has its own charm and if you are planning a longer weekend, there are some fine attractions such as the drive to Jebel Hafeet, a mountainous route that offers stunning views of the desert, the Al Ain camel market, a drive to the desert or even the famous Al Ain zoo. A bit of adventure and lots of rest, an afternoon at the spa and an evening at the pub…can there be a more perfect day?