Bollywood News
Employee From Farhan Akhtar's Ex-Wife's Salon Goes Missing
Farhan Akhtar is sparing no efforts to locate the missing girl
A young girl who works at Farhan Akhtar's ex-wife Adhuna's salon has been missing since March 16th. Kirti Vyas left home on the morning of March 16 and never reached to her work place. Frantic with worry, Adhuna's former husband Farhan has been making every effort to locate the missing girl. He tweeted: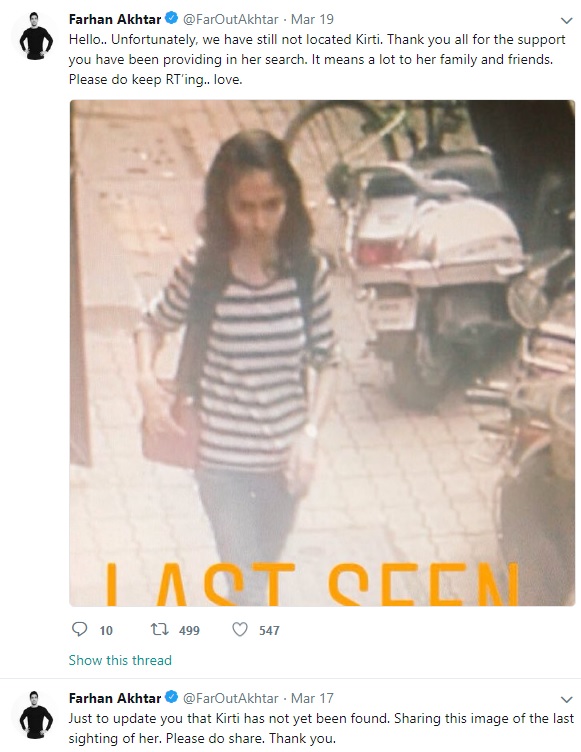 "The stress and the grief that her parents are going through is unimaginable," says Farhan. "I have no words to reassure Kirti's parents. What do we say?" asks Farhan.
This also goes to show how Farhan in many ways has continued to make his wife's problems his own, proving how cordial the parting has been between both of them. A close friend of the couple says, "Farhan and Adhuna drifted apart as a couple, but they never stopped being friends, and they never will. It's not like Hrithik Roshan and Susanne who remain together only for their children's sake. Even beyond their two daughters—who remain Farhan and Adhuna's primary concern in life—they are there to look out for one another."
Who says a divorce can never be amicable?