Bollywood News
Ek Zindagi: From Sentimental to Strict, Angrezi Medium Song Shows the Different Faces of a Father
Ek Zindagi's music video depicts the sentimental bond between a father and daughter. It starts off with Radhika pushing Irrfan to send her to college and ends with her living her dream!
The long-awaited Angrezi Medium trailer dropped a week ago and had fans going gaga over the film's promising storyline. It is based on the relationship of a father and daughter, played by Irrfan Khan and budding actor Radhika Madan, respectively. The almost three-minute-long clip was praised for its direction, visuals and powerful message. Despite hailing from a traditional background, Irrfan makes sure to fight against all odds to make his daughter's dream of studying overseas come true. The film centres on him doing everything in his capacity to send his daughter to Truford University in the United Kingdom. Now, the makers have released the first song of Angrezi Medium titled, Ek Zindagi.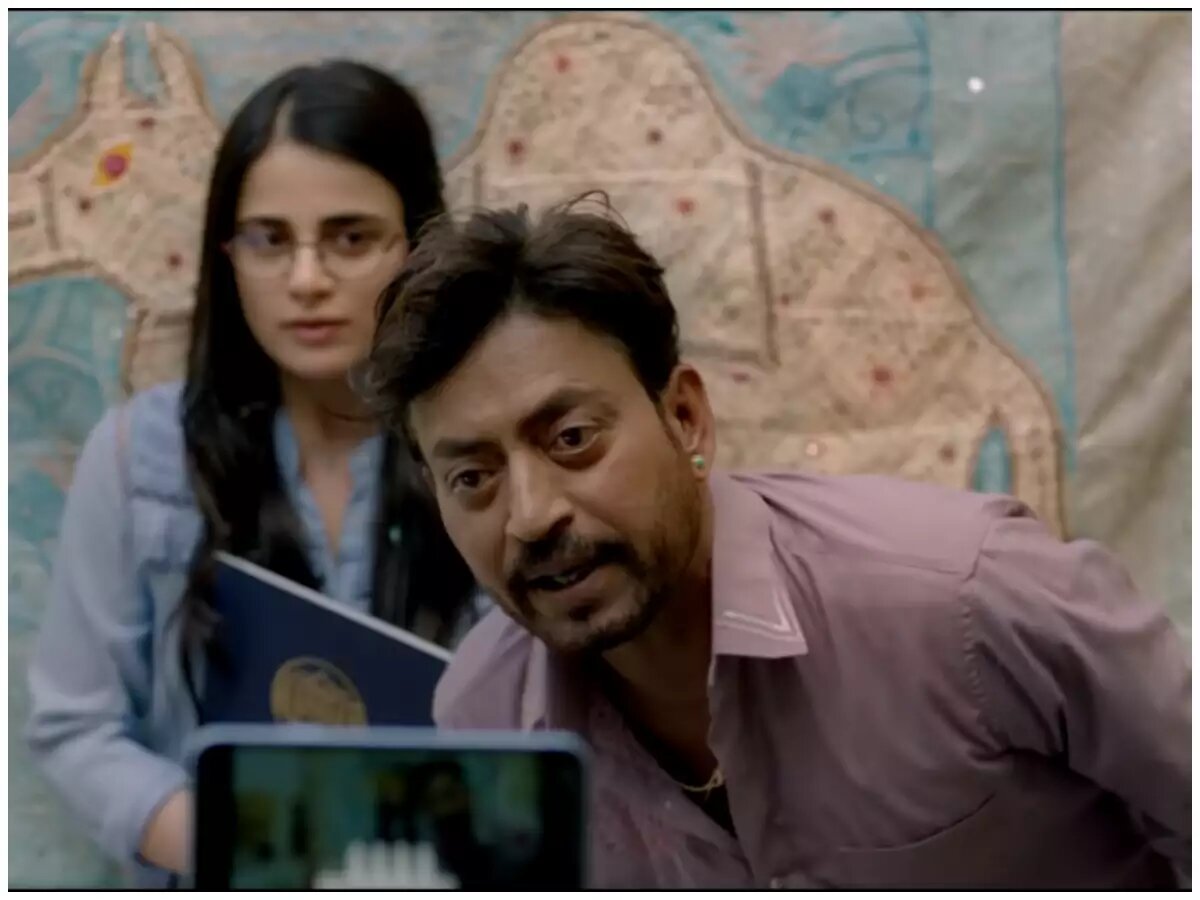 Angrezi Medium
The name of the soundtrack loosely translates to 'One Life'. It is very apt as the music video shows Radhika pushing Irrfan to send her to college to study because she wants to make the most of it in the one life she has been given by God. The most adorable moment in the song is when Irrfan emotionally blackmails her, wondering what he would do without her while she is away at college, considering his wife has passed away.
The song shows the different sides of a father, from a sentimental dad to a strict and possessive one. Irrfan is spotted keeping a rigid check on Radhika and her friend (boy) as they innocently study for their exams or engage in casual conversations. Radhika gets irritated but conceals it and when Irrfan finally shakes hands with the boy and offers him a cup of tea to the boy. She gives a sigh of relief and the biggest smile. The song also shows tiny glimpses into Radhika's life as a student, who works extremely hard to excel in her exams. The video ends with Radhika finally arriving in England for university. Kareena Kapoor Khan is shown essaying the cop in Angrezi Medium.
Listen to the song here: