Bollywood News
Blog: Eight Times Amitabh Bachchan's Tweets Reminded Me of My Angry Uncle
Amitabh Bachchan is truly a legendary actor but his twitter meltdowns have often made us laugh. Here are eight times Big B made us laugh unintentionally
Amitabh Bachchan is an acting legend and an institution. I've always been a fan of his work - whether it's him as the swaggy Mr. Natwarlal or his sarcastic drunkard performance in Sharaabi. However, his social media presence is sometimes a contrast from who he appears to be on the screen. While he was known as the 'Angry Young Man' of the '70s and '80s, on Twitter, he's often ... well. Like this.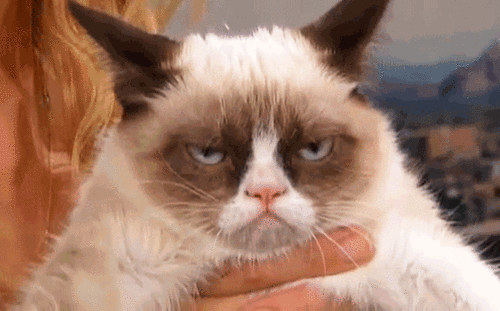 Recently Amitabh Bachcan lost his cool about the success of Badla. The film did very well at the box office but Big B was angry that the film wasn't getting the love that it deserved from the producer or the people who had made it. 
He got into a twitter battle with Shah Rukh Khan over the success of Badla which lead to this very creative exchange. It all started with this tweet.
... about time someone started talking about this silent success .. !! because neither the Producer, nor the distributor, nor the on line Producer, or any else in the Industry, in general .. has even spent a nano second to compliment the success of this film #Badla .. thk u https://t.co/nglxm4f9bH

— Amitabh Bachchan (@SrBachchan) April 9, 2019
Shah Rukh Khan responded but Amitabh wasn't going to let this go, oh no.
Sir hum toh wait kar rahein hain ki aap party kab de rahein hain hum sabko! We r waiting outside Jalsa every nite! https://t.co/9vix8rvwuP

— Shah Rukh Khan (@iamsrk) April 9, 2019
SRK had the last word but this exchange will definitely made me think about Amitabh's twitter battles.
Sir film aapki hai…acting aapki hai…Hit aapki wajah se hai…aap na hote toh film hi na hoti. Toh party…bhi??https://t.co/7cunRO68rC

— Shah Rukh Khan (@iamsrk) April 10, 2019
It was just last year that he reminded Twitter that he lost his followers. Honestly, we all did, Big B. It's okay. Technology is weird. But Big B's lashing out at twitter reminded me of someone trying to wash their computer with soap and water to clean them of viruses.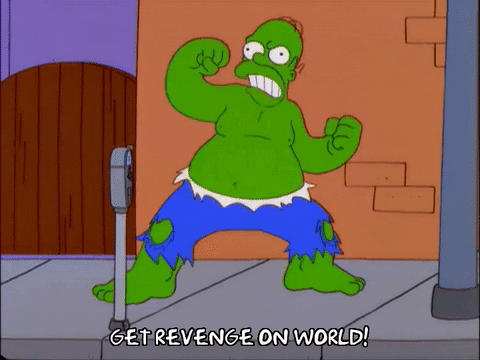 I mean, he was angry even after posting 'maximum activity'. Welcome to the age of the millenials, Big B. Maximum activity on social media is all we have and we're constantly posting. It doesn't matter to Twitter.
T 2793 - Dear Twitter Management , its quite amazing how you manage to keep numbers of followers CONSTANT, & not moving AT ALL despite maximum activity !!.. well done !! I mean how do you keep the score board from not moving despite every ball being hit for a 6 !! pic.twitter.com/oDZU9xxYAZ

— Amitabh Bachchan (@SrBachchan) May 2, 2018
And the same way my angry uncle makes it a point to find out mistakes from the paper, Big B often takes to twitter to find out mistakes from the popular paper, Times of India. 
T 3046 - WITH DUE RESPECT , TOI column on Pg 3 of today , "Man with best comeback lines departs" mention of dialogue "hum jahan khade hote hain .. " is attributed to Kader bhai .. WRONG ! It was written by eminent writer Inder Raj Anand, father of Tinu Anand dir prod KALIA film

— Amitabh Bachchan (@SrBachchan) January 2, 2019
I still don't understand, by the way, why he numbers his tweets. Once in an interview he said that he often does that to remember what he tweeted. Someone tell him about the search bar.
T 1285 -THE NEW NUMBERING as pointed out by Vikas Agarwal .. what a mess I made of my T - life !!! Do correct .. and apologies again !!

— Amitabh Bachchan (@SrBachchan) November 5, 2013
He also insisted that Badla's edit was shown to him. Just recently he schooled Shoojit Sircar about the 'black hole'.
aie Shoojit .. its 300 million trillion miles away .. and its 3.3 million times bigger than Earth .. we need to start shooting our film IN A MONTHS TIME .. and the next and the next !
YOU WANT TO GO THERE ? NOOOOOOOOOOOOOOOOOOOOOOO !!!

— Amitabh Bachchan (@SrBachchan) April 11, 2019
He also likes posting a lot of pictures of himself.
T 3139 -
पिछले कुछ वर्षों की धूप में ;
समय के स्वरूप में
अनूप होने की कोशिश में ,
बने रहे बस रूप में
~ab pic.twitter.com/5n7NxNaTFx

— Amitabh Bachchan (@SrBachchan) April 11, 2019
Big B also frequently complains of people not responding to him or wishing him back at the right time. That - kind of kills the point. He's done this in the past with Sonam Kapoor, Ranveer Singh and Akshay Kumar. He really reminds me of that uncle who finds me at every family gathering to tell me that I forgot to return his messages. 
@AnushkaSharma .. Anushka .. this is Amitabh Bachchan @Srbachchan .. wished you on May 1st via sms .. no response .. checked they said you changed number .. sent greetings again .. love and wishes .. you looked radiant at the IPL game last night

— Amitabh Bachchan (@SrBachchan) May 2, 2018
He's kind of like the war hero uncle, really, who's come back from a mission and now all he wants to do is put you in a chair in front of him and start how he shot down the enemy in one fell swoop. What he doesn't realize is that I've got an episode of Game of Thrones to catch up on and I have heard this story ten times already.
And the time he wore shorty shorts. Oh God.
T 3076 - ..... the beachcomber in Mauritius .. my first visit .. in a delegation .. what a moment .. unforgettable !! ... moments later after this picture went into the sea and got stung by that fish that stings .. don't know the name.. guess it didn't approve my outfit .. !! pic.twitter.com/KmkyMhoHw0

— Amitabh Bachchan (@SrBachchan) January 31, 2019