TV/Streaming Reviews
Ehd-e-Wafa: What We Know About Osman Khalid Butt and Ahad Raza Mir's Upcoming Drama So Far
Osman Khalid Butt, Ahad Raza Mir, Ahmed Ali Akbar, and Wahaj Ali will take on the small screen for the upcoming drama Ehd-e-Wafa, which is slated to soon release on HUM TV. Keep reading for more details on the serial.
Pakistani drama fans will soon get to treat themselves to yet another highly-anticipated serial! Teaser clips for the upcoming "Ehd-e-Wafa", starring Osman Khalid Butt, Ahad Raza Mir, Ahmed Ali Akbar, and Wahaj Ali, have been making the rounds recently and ramping up a ton of hype. As per the clips that have been posted online by network HUM TV, the drama will follow the story of four friends studying together at a Pakistan Army Special Service Group (SSG) academy, Pakistan's special operations force. Though it's ultimately an army-based plot, the story seems to be pretty light hearted as all of the teasers so far show the group of boys playing around and having fun during their academy days.
According to reports, the drama will be drawing inspiration from the incredibly popular 90s Pakistani serial "Alpha Bravo Charlie", which also followed the lives of a group of friends that hold aspirations to serve in the Pakistani army. "Ehd-e-Wafa" also comes on the heels of another critically acclaimed army-based drama, "Sunehray Din", which aired in the early 90s. Considering the significance of these serials and the major influence they had on the Pakistani drama world, it looks like "Ehd-e-Wafa" may have a lot to live up to!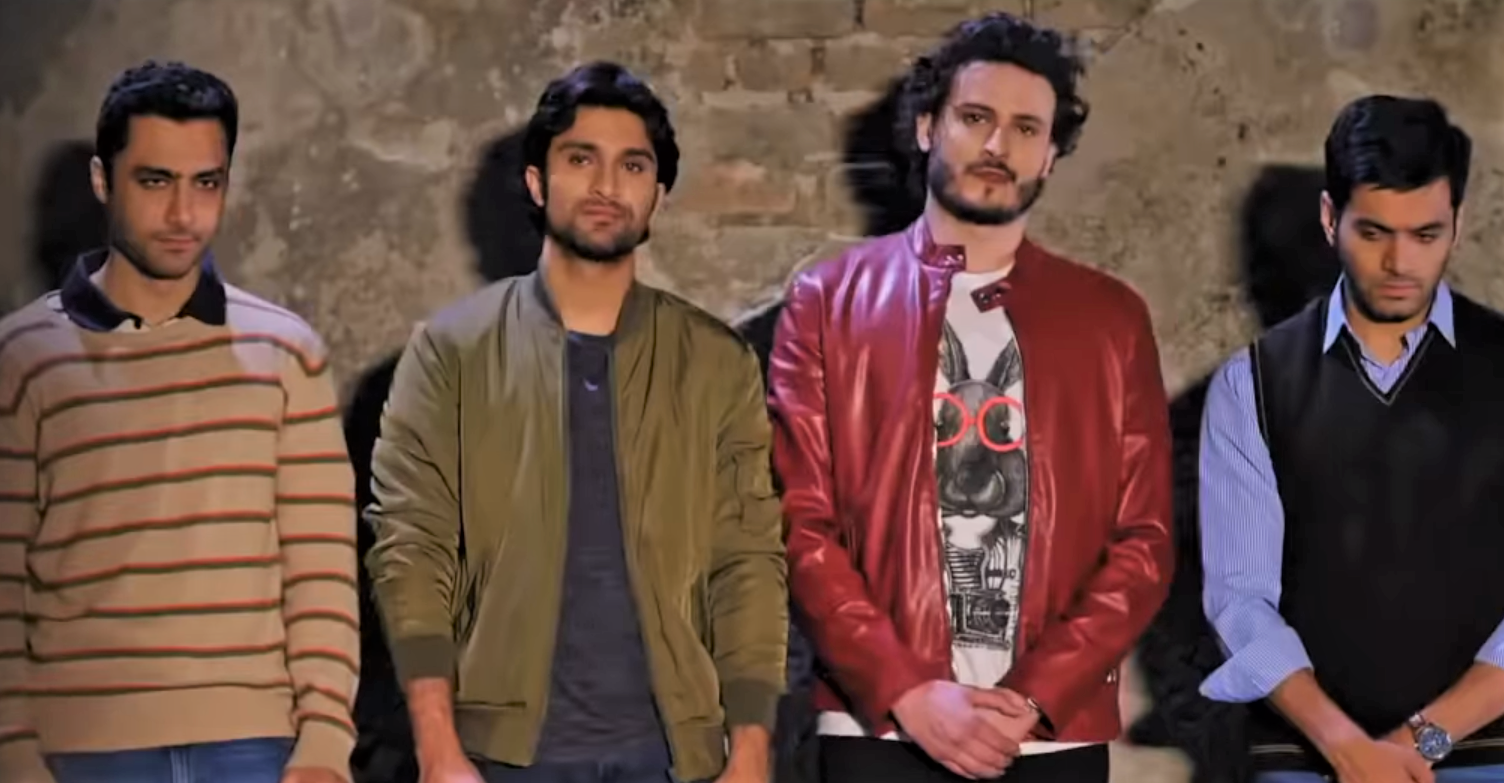 Still from "Ehd-e-Wafa"
To announce the impending serial, Osman took to his Instagram to post a behind the scenes look at the four actors on set.
The snapshot shows Osman, Ahad Raza, Ahmed, and Wahaj with their arms around each other as the pose in front of the academy insignia in the show. The handsome gents are decked up in their academy uniforms, giving the perfect vibe of nostalgia that many drama enthusiasts are expecting from the show. The drama's release date has yet to be announced.