Celebrities
Ehd E Wafa, Episode 8: Saad, Shahzain, Shehryar and Shariq's Lives Progress
Osman Khalid Butt, Ahad Raza Mir, Ahmed Ali Akbar and Wahaj Ali shine in Hum TV's show about friendship and the youth in Pakistan today
"Ehd E Wafa" came to our screens with much fanfare and expectations.  While the initial impression of the show was that it did not meet expectations, "Ehd E Wafa" has become a show that has improved more with time and has gone on to be a reliable, entertaining watch with lovable characters.  The show projects a realistic depiction of different branches of society, making the show relatable to essentially every viewer on some level.  It is refreshingly different, focused on the youth in Pakistan today, a welcome change from the heavy drama featured in our shows generally.  The latest offering, episode 8, can easily be termed the best episode of the show so far, featuring all four boys and delving further into their relationships with one another as well as their personal progressions in their careers, life and loves.
Saad's Track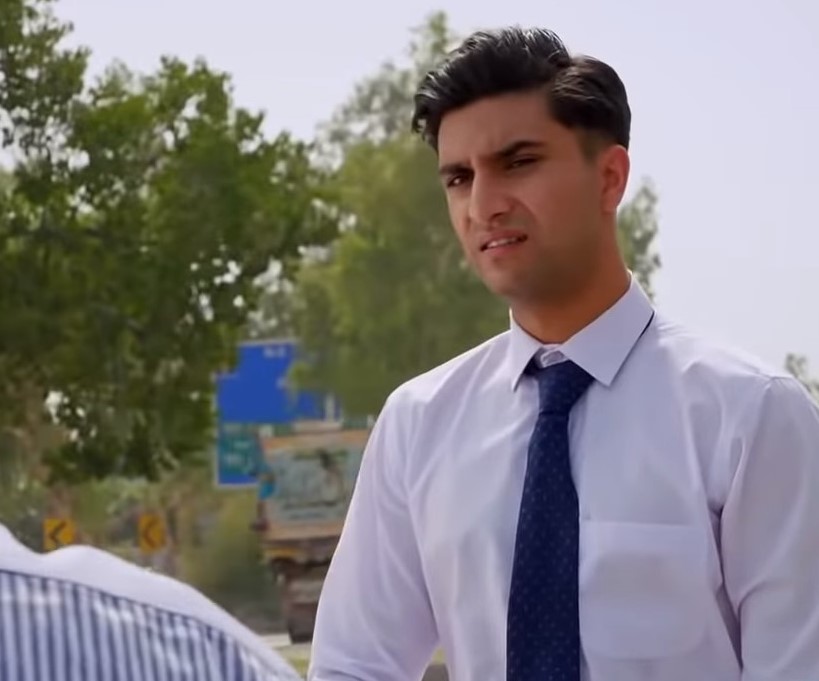 Episode 8 opens with Duaa (Alizeh Shah) and Saad (Ahad Raza Mir) at the bus station.  While Duaa questions Saad about the proposal, he's surprised and says that it did not come from his family.  Duaa and Saad's relationship progresses in a natural fashion, making them a couple viewers want to root for.  Later, Saad asks his mother (Vaneeza Ahmed) about sending the proposal, which she denies.  Through Alizeh, who he is now courting, he discovers that Malik Allah Yaar is the name of the man who brought the proposal for Duaa, realizing that it was Shahzain's grandfather.  Ahad Raza Mir and Alizeh Shah perform well in this episode, giving a light-hearted performance that makes both characters come across as very endearing and likable.  It's nice to see that the two are mature individuals that were able to overcome their misunderstandings without the generally associated drama.
Intertwined with Saad's story is that of Gulzar (Adnan Samad Khan), a boy from a lower socioeconomic background who does not believe he has what it takes to make it and internally deems himself inferior to his peers.  While his character tends to be the comedic draw, he also passes along a strong message – anyone can make something of themselves if they have the desire for it as well as confidence in themselves.  The scene between Gulzar and his training officer is possibly the best scene of the episode, one where the officer tells Gulzar about his own humble background, subtly encouraging Gulzar to believe in himself and work hard towards his goals.  Both actors in this scene deserve a round of applause as this scene is hard-hitting and heart-warming all at once.
Shahzain's Track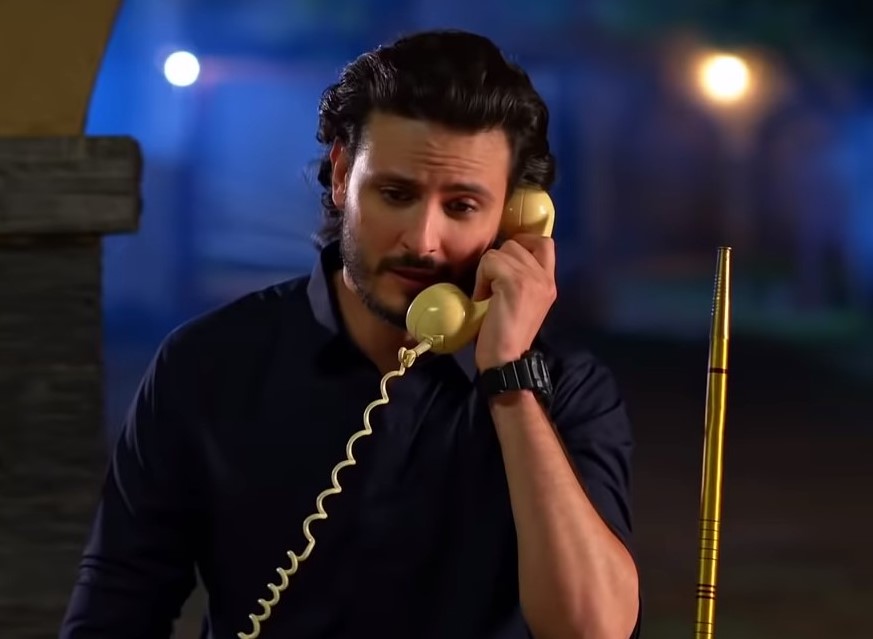 Shahzain (Osman Khalid Butt) is largely missing in action in this episode, which is alright, as he has had a few episodes dedicated to his story up until now.  Shahzain does make an appearance, however, when Shehryar touches base with him and the two friends bond just like old times.  Despite Shahzain's lack of scenes, his presence is felt throughout the episode, particularly in Saad and Duaa's track.  Shahzain's anger towards Saad has  slowly been building and has reached a level of stubbornness, portrayed effectively by Osman Khalid Butt.
Rani (Zara Noor Abbas) has some fun, lighthearted scenes where she is seen celebrating her passing, which she secretly payed money for.  With her eyes and heart set on Shahzain, she is willing to do whatever possible to get him.  Rani is a cute, fun character that lights up the screen thanks to Zara Noor Abbas and her portrayal.
Shariq's Track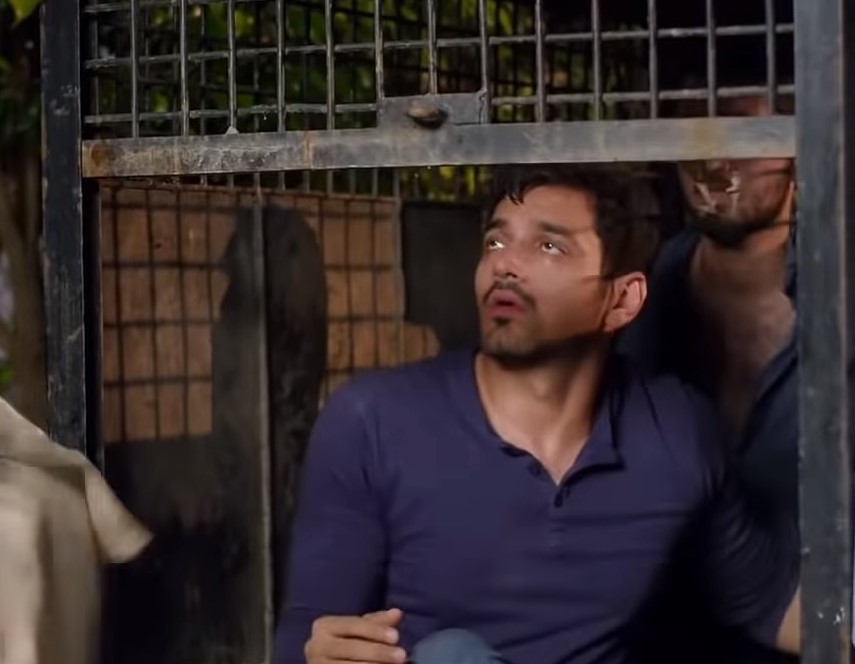 While the focus has not been on Shariq lately, this episode does a great job of bringing him back into the fold.  Stuck with a desk job at a newspaper where he's treated like an intern, Shariq wants to do something bigger in digital media.  He gets an idea and heads to the airport, interviewing the workers there and accidentally films a boy being beaten by Pehelwan and his men.  Shariq and his friend are apprehended by these goons and are beaten, caged and threatened with death.  The two escape in the middle of the night, terrified and shaken.  However, when Shariq sees a reporter (Hajra Yamin) on screen, investigating the death of a boy – the one he witnessed being beaten by Pehelwan.  He has the video evidence and decides to move ahead and contribute to this (dangerous) story.  It's great to watch Shariq's passion for his career and Wahaj Ali is doing an excellent job playing this role, the role of a boy who is determined to make something of his life.  Shariq has been greatly missed over the last couple of weeks, so his reappearance on the scene comes as a happy moment.
Shehryar's Track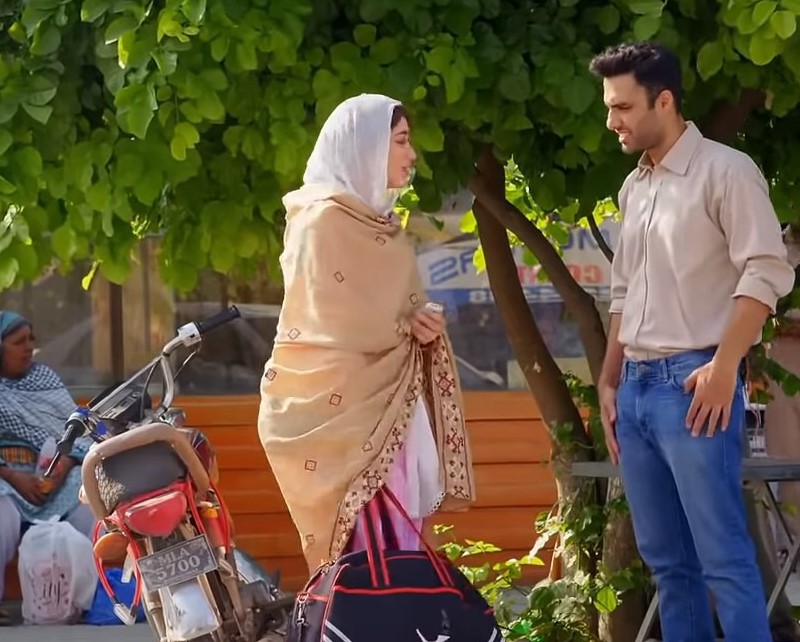 Last but not least, we come to Shehryar (Ahmed Ali Akbar).  Shehryar is a kind-hearted individual with a good, humble upbringing and this is seen in his relationships overall.  Whether it's seen in his care for his father, working in his place in the band, or trying to play mediator between warring friends, Shehryar is reliable.  It's no surprise then that when he comes across Saad on the road, he approaches him hesitantly, still willing to make amends.  To Shehryar's (pleasant) surprise, Saad is receptive and the two catch up on the way home.  Saad expresses his desire to make up with Shahzain and Shariq too and Shehryar promises to get in touch with them.  However, he is shocked to discover that Shahzain intends on marrying Saad's Duaa.  When Saad calls him, Shehryar pretends to have lost Shahzain's number and tries to ward him off, but ultimately agrees to visit the two in person.  Shehryar's love track also begins when Masooma (Momina Iqbal) comes to stay with his family.  Ahmed Ali Akbar is doing a great job of playing Shehryar, making him easily the most kind-hearted of the four friends, the faithful friend who can always be counted on in times of need.  It will be fun to now witness his love story with Masooma.
In the previews for episode 9, it can be seen that Shehryar and Shahzain will meet with Shehryar trying to convince Shahzain to stop his pursuit of Duaa.  Rani is also seen actively hatching a plot to enter Shahzain's life as his wife.  What makes all of this a great watch is that despite visible "saazishein" happening, these characters aren't evil.  They are all acting out of emotion and are balanced.  If Shahzain is doing wrong by Saad, Saad also did wrong by him and Shahzain is seen having a kind heart towards his friends.  These characters are 75% white, 25% grey and the grey is believable.  The characters are also not dim, they are smart kids of this generation and while Duaa's proposal from Shahzain could have turned into a twist of fate, Saad and Duaa are seen sleuthing and getting to the bottom of it together.  This is what makes Ehd E Wafa different from other shows.  With 8 episodes down and episode 8 being the best episode to date, one hopes the show continues to only get better with each passing episode.