Celebrities
Ehd E Wafa, Episode 7: Osman Khalid Butt's Shahzain Sets Out For Revenge
In "Ehd E Wafa," Osman Khalid Butt's Shahzain sets his eyes on Duaa and desires to marry her, just to spite Saad after their personal issues.
"Ehd E Wafa" has consistently been bringing in viewership and getting solid ratings. While the show was initially under a lot of scrutiny, it has gradually begun building up a storyline that focuses on the boys and their progression through their professional lives. With this phase, "Ehd E Wafa" has been nothing short of quality content, offering something new to Pakistani drama fans story-wise and boasting of an all-star ensemble cast. While the boys have split and headed off in different directions, their friendship fractured, the boys continue to be tied together emotionally – and otherwise.
Shahzain Continues to Seek Revenge: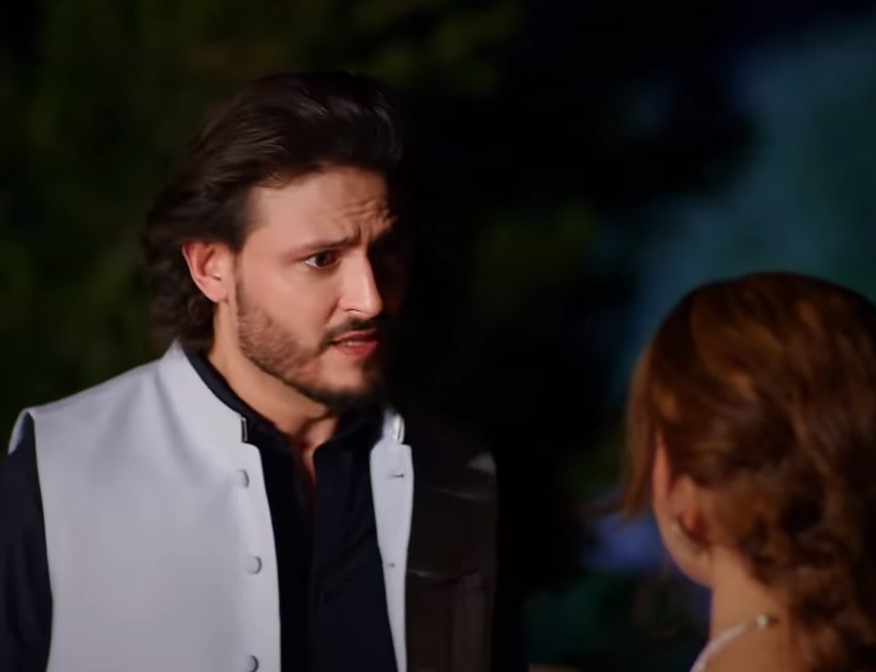 Shahzain (Osman Khalid Butt) meets Rani (Zara Noor Abbas) on the roof.  He is immediately struck by her beaty, but proceeds to tell her that he's a good-for-nothing and she should find someone better.  Rani sets out to impress Shahzain and his family, smitten by Shahzain and the way he protected her "izzat."  However, Shahzain is still out for revenge and has his family visit Duaa's (Alizeh Shah) house to propose – a proposal that is immediately shut down.  While Shahzain continues to push for the proposal, Malik Allah Yaar (Mohammed Ahmed) feels insulted by Duaa's family and declares that Shahzain will marry Rani – or else.  Zara Noor Abbas takes command during this scenes and keeps the goings-on light hearted.  It also has to be said that Zara Noor Abbas and Osman Khalid Butt share excellent chemistry, which could be felt even in their 2 minute scene together. 
Saad's Love Life Moves Forward:
As Saad (Ahad Raza Mir) continues with his progression in the army academy, along with Gulzar Hussain (Adnan Samad Khan), his love life also begins to flourish in an unexpected way.  On his way home for a visit, Saad runs into Duaa.  The two play hard to get for a few minutes before sitting together and ultimately have their tickets changed so they can ride home on the same bus.  Duaa casually mentions the proposal Saad's family sent for her – to which Saad clears that it wasn't him and is left wondering who it could be.  Ahad Raza Mir and Alizeh Shah surprisingly share really cute, likable chemistry in this scene and this love story gives viewers something to look forward to.  Ahad Raza Mir is doing a good job in his scenes in the army, as is Adnan Samad Khan, who is just adorable as Gulzar Hussain and he shares a great friendly chemistry with Ahad Raza Mir. 
The Lost Friends Are Found:
While Shariq (Wahaj Ali) and Shehryar (Ahmed Ali Akbar) have been sidelined in the last two episodes, they make a return in this episode.  Their scenes shed some light on the hard times students from lower socioeconomic backgrounds have to face.  While Shehryar was a topper in his school, that same school topper Is forced to play in his father's band to help support the family.  Ahmed Ali Akbar's acting is so realistic here.  Likewise, Shariq is seen struggling to work his way up in a job at a newspaper.  Having worked there for six months, Shariq has not learned anything more than how to make a cup of coffee and he strives to do something better in life.  While Wahaj Ali's scenes are minimal and short, they give a glimpse into Wahaj Ali's underutilized talent.
Final Thoughts:
"Ehd E Wafa" continues to be an endearing story of four friends who hit a rough patch, going through their own journeys.  While the show is currently going through a natural progression in the lives of the boys, viewers are still left pining to see the four leads together again with their friendship renewed.  And while "Ehd E Wafa" has two very sweet romances at present – the third coming in next week with Shehryar -, the show offers much more than simply love.  It's a life story being presented through a tale of friendship.  Now with Saad discovering that Shahzain sent a proposal for Duaa next week, how will the show shape up?