TV/Streaming Reviews
Ehd E Wafa, Episode 6: Ahad Raza Mir's Saad Starts His Journey With the Army
Starring Ahad Raza Mir, Osman Khalid Butt, Wahaj Ali and Ahmed Ali Akbar in lead roles, Hum TV's story about male friendships continues to entertain viewers
"Ehd E Wafa" has consistently been raking in not only views, but praises from the audiences.  While the show initially got off to a bumpy start with the audience feeling let down by the first couple of episodes, with episode 3 onwards, the show has improved more with each episode.  At present, it is one of the most highly-awaited shows each week, trending at the number one spot each Sunday.  While the boys have all parted ways on the show at present, the episodes have now begun to focus on the individual stories of "The SSG." 
Episode 6 focuses on two tracks, much like episode 5 – that of Shahzain (Osman Khalid Butt) and Saad (Ahad Raza Mir).  Shahzain's story focuses on his insistence on marrying Duaa (Alizeh Shah), his mind still lingering on getting revenge against Saad.  However, since Malik Allah Yaar (Mohammed Ahmed) has already rejected the idea after realizing Shahzain is not in love with Duaa, Malik has gone ahead with pursuing the proposal for Rani (Zara Noor Abbas).  As Shahzain and his mother try to wiggle out of the situation, Rani is keen on Shahzain, trying her best to impress his mother and win the family over.  Zara Noor Abbas is a breath of fresh air each time she appears on screen and this episode is no less.  Her ease at telling tall tales and covering her own flaws makes the viewer laugh – while also wishing for nothing but the best for this sweet girl.  Though this track is technically about Shahzain, Osman Khalid Butt only has a couple of scenes and performs well In them.  What's great about this story is the fact that the families of the characters are given equal importance and it's equally entertaining watching Malik Allah Yaar and Shahzain's parents on-screen, discussing Shahzain's future.  This is what ensemble casts should be.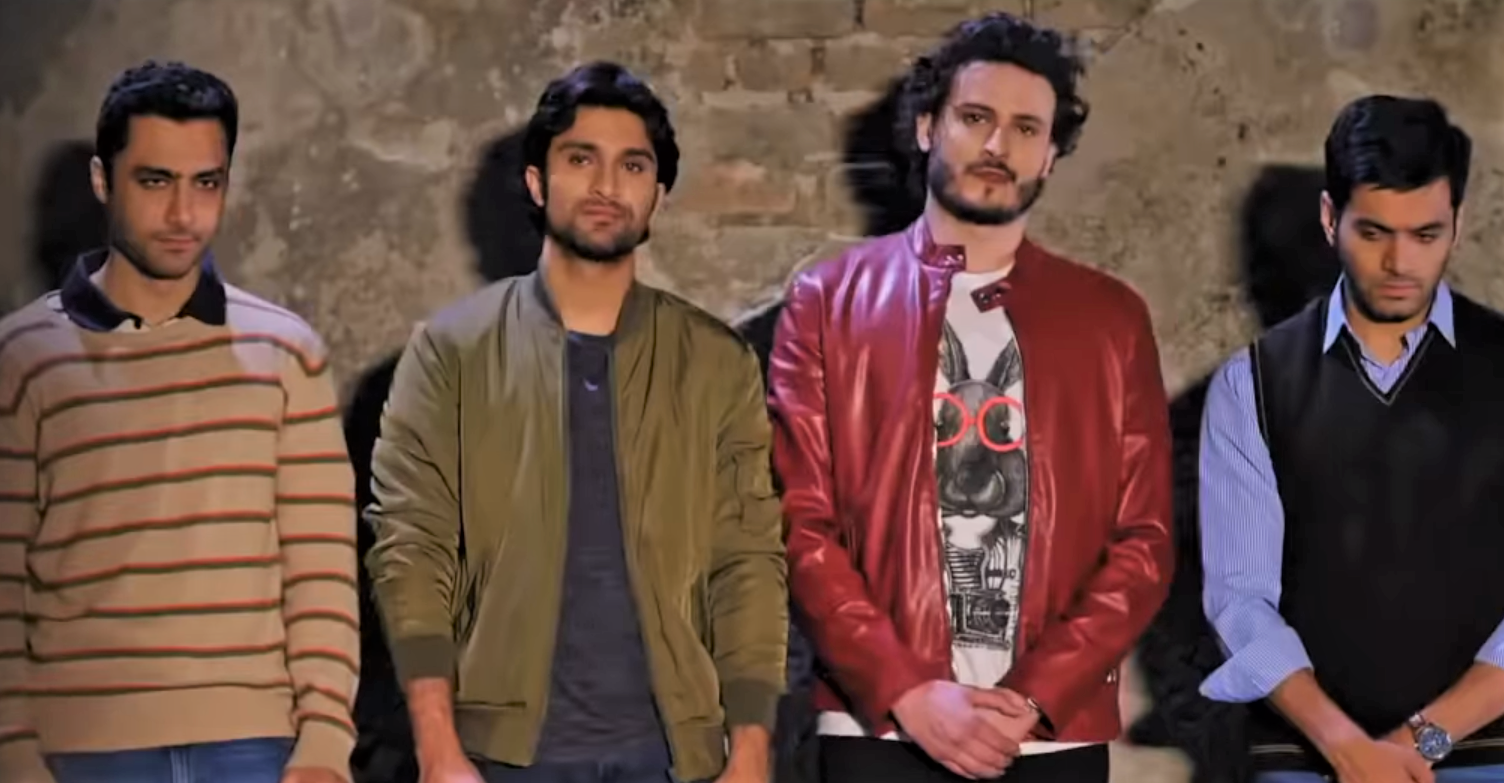 On the other end, Saad and Duaa have begun meeting in the park.  Saad confides in his mother (Vaneeza Ahmed) and she goes to the mark to meet Duaa, but Duaa and Saad end up on different sides of the park that day, missing each other.  Saad goes off to the Military Academy, where he encounters new faces and peers as nervous and determined as he is.  Though Saad comes from a military background and is more aware as per what to expect, he is roommates with Gulzar Hussain (Adnan Samad Khan), a young man from DG Khan.  While his association with Gulzar immediately lands Saad into trouble, the punishments are entertaining and their camaraderie is light-hearted, indicating that viewers have a lot of fun to look forward to with Saad and Gulzar.  While Alizeh Shah only has one short scene in the episode, her acting is slowly becoming more natural and less loud – as it was earlier in the show.  Vaneeza Ahmed is as breezy and pleasant as ever as a supportive mother.  Ahad Raza Mir is as dependable as ever as Saad, playing his role with ease in an effortless manner.  There's a particularly sweet scene between Saad and his father (Faraz Inam) with Saad finally gaining his father's love and praise. 
The star of this episode is the character of Gulzar Hussain.  Credit must be given to the actor, newcomer Adnan Samad Khan, for winning viewers over in his first episode and stealing the limelight with his cute, endearing role of a poor laborer's son, new to the world of the army.  Gulzar's scene at the very end of the episode where he introduces himself to his seniors is both laughter-inducing, while also piercing the heart at the difference in socioeconomic status – and how once one is in the army, that status no longer matters.  Adnan Samad Khan, stand up and take a bow.  One hopes his character track continues to be as captivating as it is in episode 6. 
Many viewers have begun complaining about the focus of the storyline on Shahzain and Saad, neglecting Shehryar and, especially, Shariq who has not been seen in the last 2 episodes at all.  However, taking Osman Khalid Butt's past words into consideration that the four boys will have equal importance in the show and the fact that scenes between Hajra Yamin and Wahaj Ali, along with Ahmed Ali Akbar and Momina Iqbal have been seen, it is possible that this format has been chosen to allow for more character development.  While this may be Shariq and Saad's time to shine with the focus being on them, it's possible that the focus will later switch to Shariq and Shehryar and their journeys before bringing all 4 boys back together again to deal with their issues as "adults."  However the story plays out, at present, it's certainly becoming more enjoyable with each episode.