TV/Streaming Reviews
Ehd E Wafa, Episode 20: Shahzain Continues to Manipulate Shariq and Shehryar
In Ehd E Wafa, Osman Khalid Butt, Ahad Raza Mir, Wahaj Ali and Ahmed Ali Akbar's characters progress in their lives; however, Shariq and Shehryar find themselves indebted to Shahzain
Ehd E Wafa continues to tell the beautiful tale of four friends.  Starring Osman Khalid Butt, Ahad Raza Mir, Ahmed Ali Akbar and Wahaj Ali, the show has been delivering on all points week after week.  At present, all four boys have found their footing in four distinct professions.  What really makes this show stand out is how the boys come from different family backgrounds and how their struggles have been depicted. In episode 20, all four boys are given screen time – though Gulzar (Adnan Samad Khan) is missing in action.  Much of the episode focuses on Saad (Ahad Raza Mir).  Saad's track here is hard-hitting and brings tears to the eyes of the viewers.  Saad and Duaa's (Alizeh Shah) relationship continues to strengthen and Saad spends time with his parents, bonding with Captain Faraz (Faraz Inam).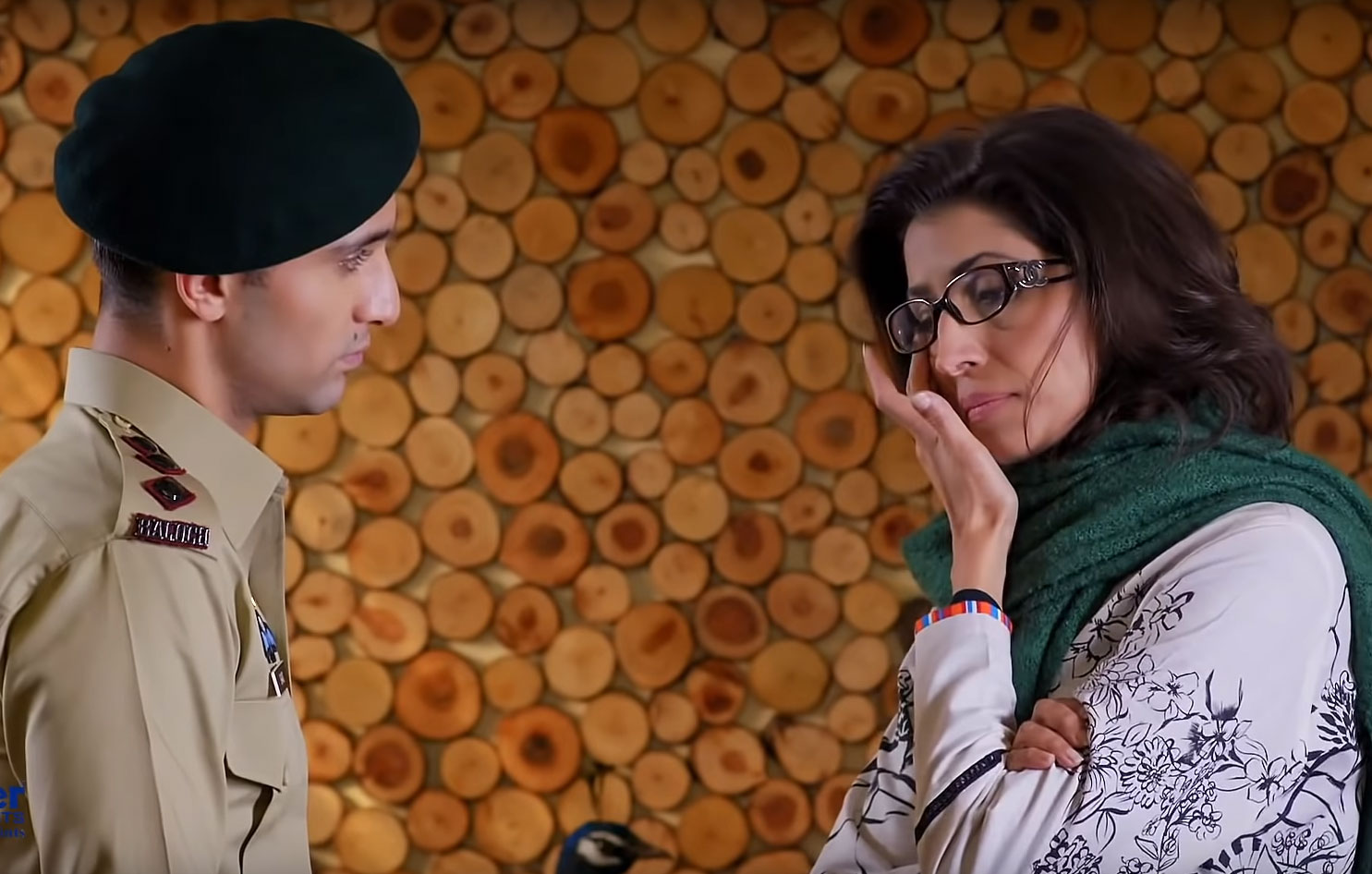 However, Saad's brave mother (Vaneeza Ahmed) tears up when Saad announces that he's been based in Wazirstan for 8 months.  Giving both his mother and father strength, Saad leaves and the bonding scenes between Faraz and Saad are very sweet.  More than this, watching Duaa worry about Saad and asking him to come back soon is both adorable and heartbreaking at the same time.  Watching Duaa interact with an injured Pukhtun child from Waziristan also leaves an impact.  This track drives home the fact that the men who fight for Pakistan (or any country) come from families that love and rely on them.  Saad comes from a supportive, modern background, but regardless of the background, the family of every soldier prays for the safe return of their child.
As Mian Ji (Mohammed Ahmed) visits Shahzain (Osman Khalid Butt) and Rani (Zara Noor Abbas), an interesting scene plays out.  Mian Ji picks up on the formal vibes from Shahzain and senses Rani's surprise at Shahzain's demeanor.  Mian Ji discusses the change in Shahzain and expresses that he is scared of the city for this reason.  Rani admits that Shahzain's behavior is changing, stating that Shahzain is high on power and continues to chase it.  The vulnerability shown by Zara Noor Abbas and Mohammed Ahmed in this scene is well-enacted, their discomfort with Shahzain's rise realistic, proving why they are such star performers.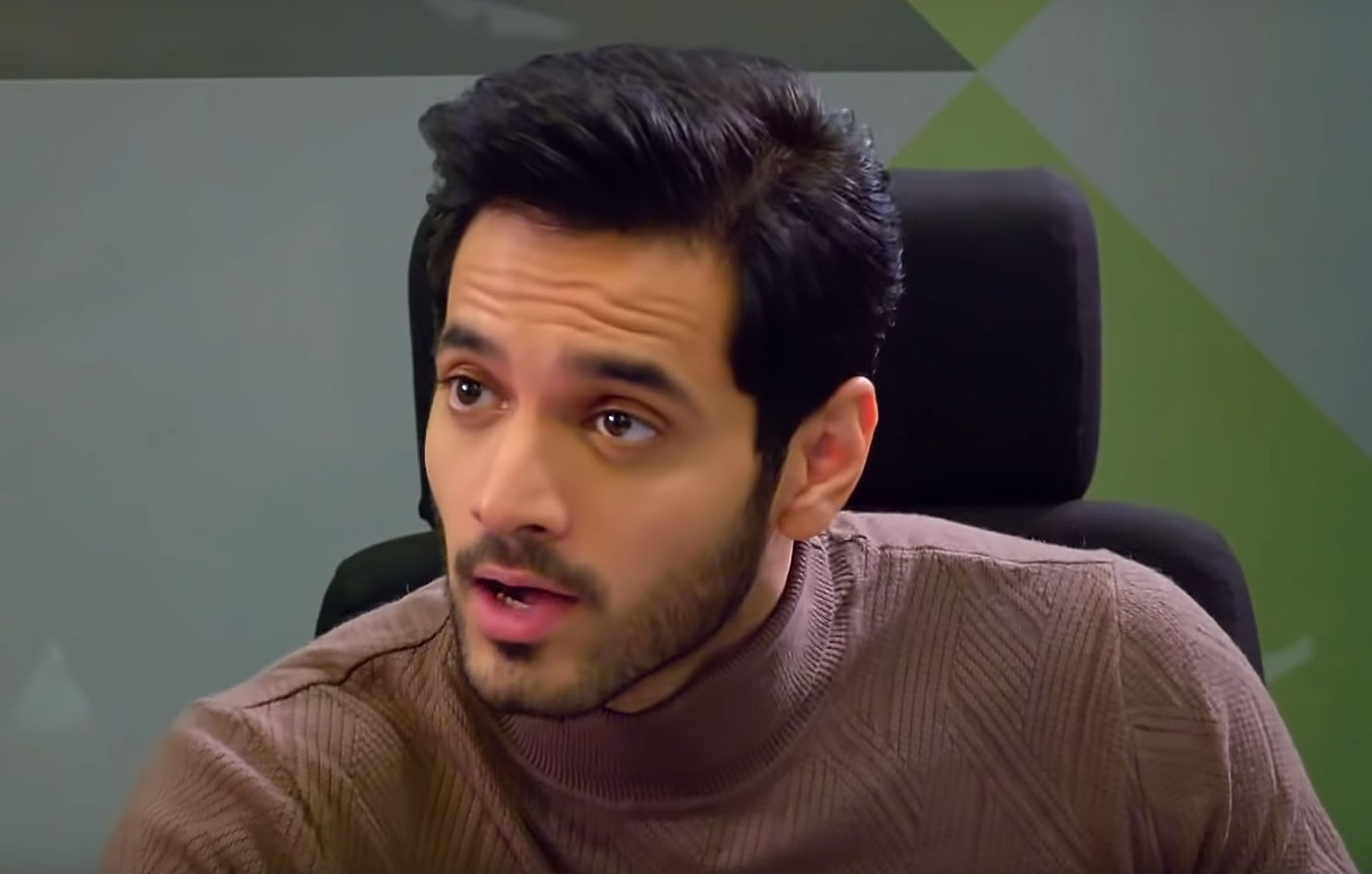 While Shariq (Wahaj Ali) continues to prosper at work, he quits his job when he's asked to conduct an unethical interview.  However, due to his reputation, he quickly finds work with another channel desperate for ratings.  On the other end, Shehryar (Ahmed Ali Akbar) continues to realize his mistake in rejecting Masooma (Momina Iqbal).  He surprises his parents in a beautiful scene where he informs them that he's been assigned the post of assistant commissioner.  The tears in Shehyar and his father's eyes and their embrace is possibly the most beautiful scene in the episode. Shehryar's struggle  to change his circumstances is so realistic.  However, Shahzain insinuates that Shehryar got the position due to his pull, as the panel initially rejected him.  Shehryar is taken back and irritated by this, wondering why he didn't get selected based on his own merit.  Shehryar and Shahzain discuss the "negative vibes" they are getting from Shahzain and discuss calling Saad to get all four together.
What's fascinating to watch in this episode is Shahzain's politics at work.  While on the outset, it may look like Shahzain is simply manipulating his friends to inflate his own ego, there's much more here at play.  Shahzain is taking advantage of Shehryar and Shariq's hard work and high positions with his own career in mind.  By putting the (untrue and dishonest) idea into Shariq and Shehryar's minds that he is the reason for their jobs, Shahzain has ensured that an in-demand journalist and the assistant commissioner are indebted to him and "in his pocket."  Saad's track consistently foreshadows Saad's potential death and one hopes it's just a way to make viewers understand the fragile, unpredictable nature of the job rather than actually following through with that story.  But if that's their intention, to open our eyes, it's working.  Ahad Raza Mir truly wins hearts in this episode as Saad.  The following episode promises to be interesting (and sad) as Shehryar stumbles upon Firdous Sahab from Lawrence College in poor shape.