TV/Streaming Reviews
Ehd E Wafa, Episode 19: Shahzain, Shariq and Shehryar Come Face to Face
In Ehd E Wafa, Shahzain is surprised to see Shariq as the anchor on his first television interview, but things don't go as expected, leading Shahzain to seek revenge
One thing must be said about Ehd E Wafa – it is distinctly different from everything else on television and in a refreshing way.  Telling the story of four friends who drift apart due to a rift, the four find themselves in different arenas of the workplace – which promises to pit the four against one another in the future.  That seems to be taking root in the latest episode when Shariq finds himself interviewing Shahzain on his show.
While Saad's (Ahad Raza Mir) track takes a backseat in this episode and he's seen getting himself into sticky situations, his track looks like it will be in focus again next week.  In the meantime, Shahzain (Osman Khalid Butt) and Shariq (Wahaj Ali) take up much of the focus this week.  Shahzain and Rani (Zara Noor Abbas) have moved to Islamabad and there are some particularly hilarious scenes showing how Rani is adjusting to life in the city.  On the flip side, Rani's jealousy also begins to come out, seeing Shahzain flirt with other women – something which is not unexpected and yet sad to see for Shahzain and Rani fans.  However, Zara Noor Abbas keeps the mood light and viewers in splits with her hilarious reactions and one-liners.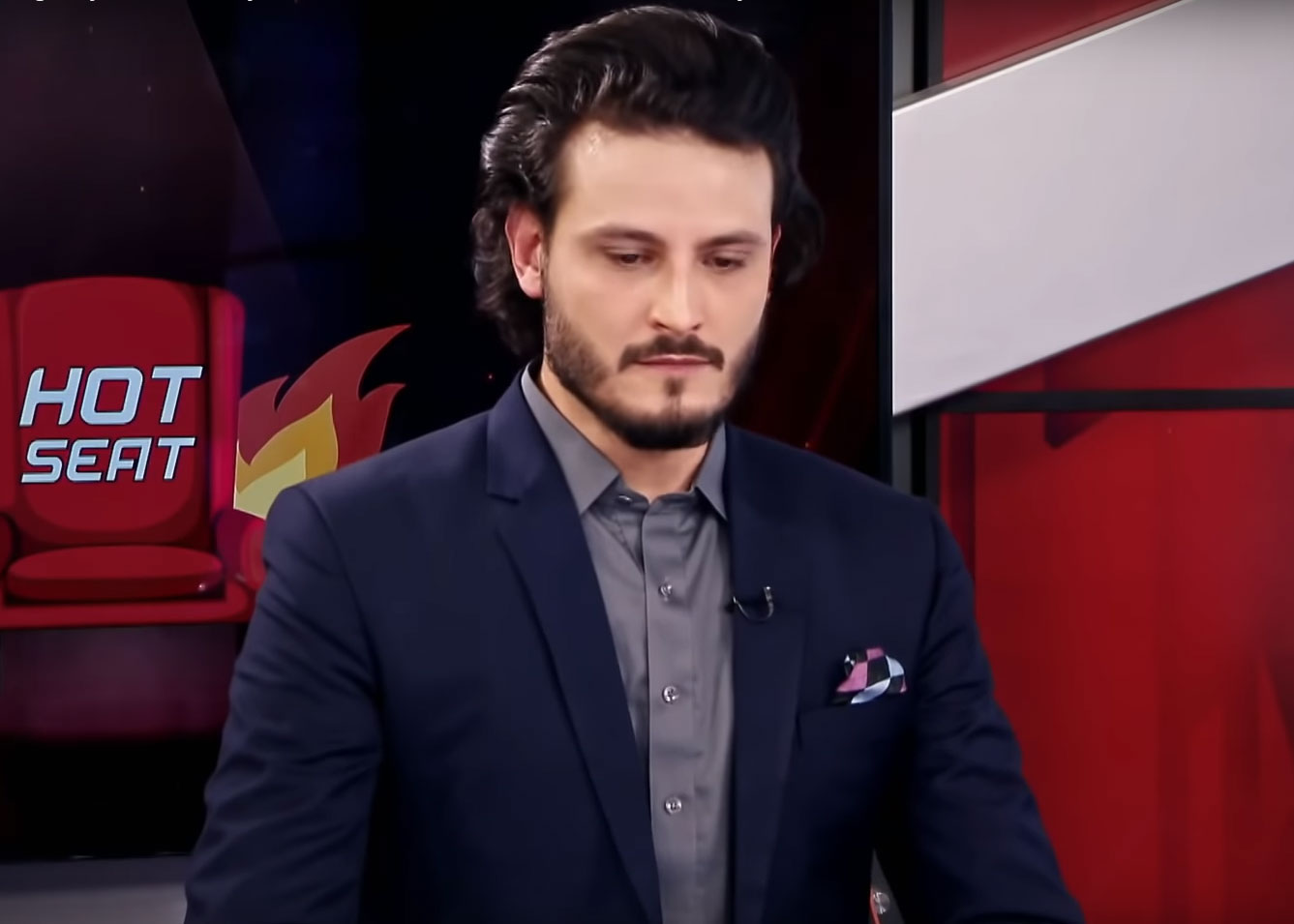 Osman Khalid Butt in Ehd E Wafa
Shehryar (Ahmed Ali Akbar) is shocked when Shariq informs him that Shahzain is a guest on Shariq's show.  To make matters worse, Shariq receives a list of questions and is pressured to stick to them.  While Shahzain is pleasantly surprised, Shahzain is still bitter after their fight and goes after Shahzain in full force, questioning his education credentials on national television.  Saad, who has also tuned in, tells Shehryar to try to calm the two down.  Afterwards, Shahzain approaches the two and cries about his humiliation, saying he intended on apologizing to the two after the show and clarifies that he wasn't behind the pressure on Shariq regarding questions.  Shariq immediately relents and the three hug, making up.  Shahzain's intentions aren't as pure as he presents though as it's soon revealed as he speeds off that he's out for blood and has Shariq fired.  When Shariq talks about the situation, Shahzain has him re-hired.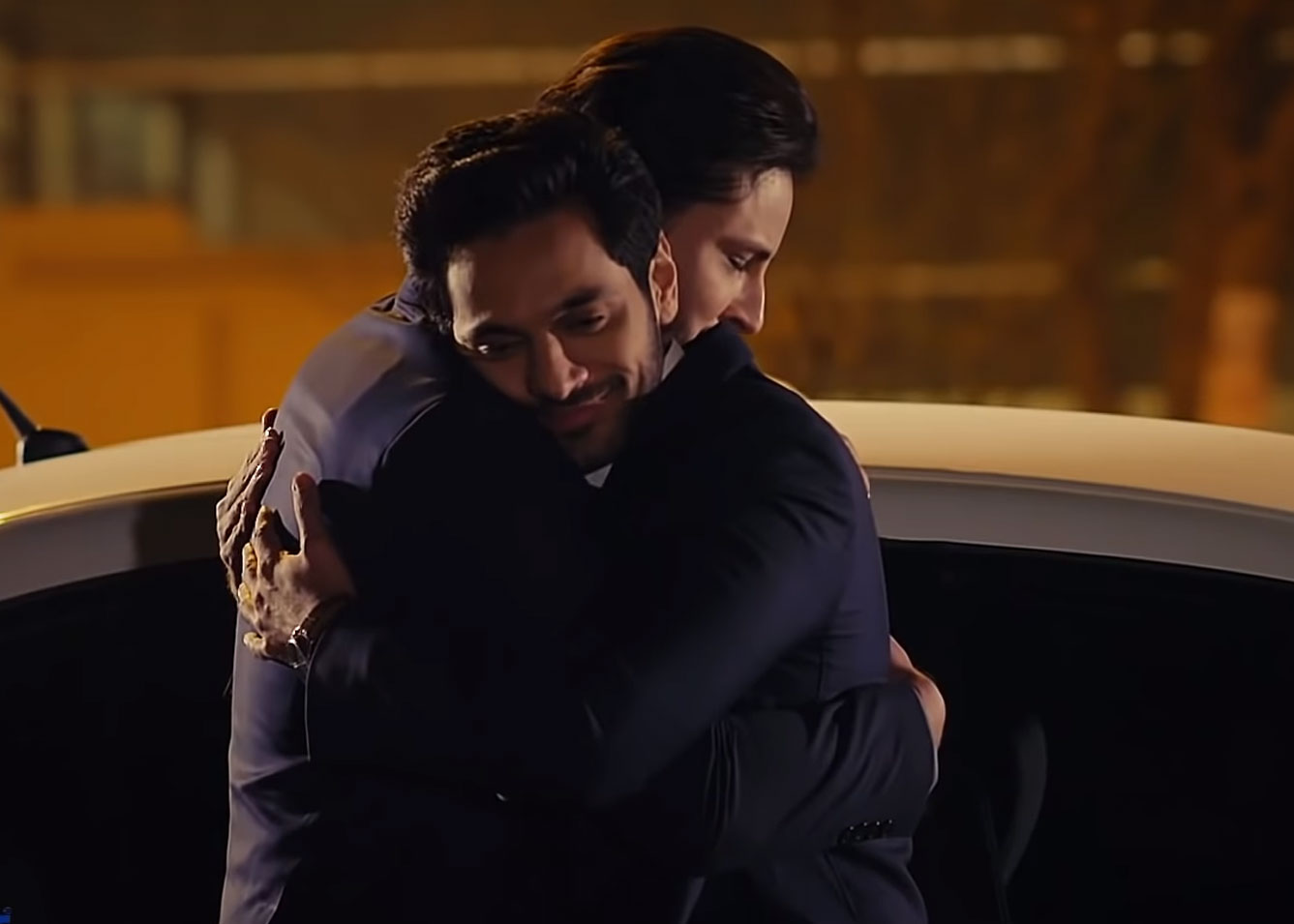 Osman Khalid Butt and Wahaj Ali in Ehd E Wafa
It's not hard to see why Osman Khalid Butt took this role.  Shahzain is a multi-faceted character.  While in the past, he has been a true, loyal friend with an ego and a hot head, it seems the traits of a wayward politician are making their way into his personality.  Unable to take the insult from Shariq, he plays a real game here, seeking to put Shariq "under" him again, keeping him indebted to him.  Judging by the preview, Shahzain will bestow his good graces upon Shehryar as well, getting him a coveted job.  While Shariq and Shehryar have complained in the past of being seen as Shahzain and Saad's lackeys, it seems that's exactly what Shahzain is aiming for – keeping the two under his thumb.  Wahaj Ali shines as Shariq in this episode, really showing how Shariq is changing now that he's receiving fame and attention while still being a good guy.  Osman Khalid Butt is doing a brilliant job as Shahzain and that promises to continue into future episodes.  With Saad being sent on what seems to be a dangerous mission, the next episode will be one to look out for as well.