TV/Streaming Reviews
Ehd E Wafa, Episode 14: Saad and Dua's Love Story Hits a Roadblock
In Ehd E Wafa, Ahad Raza Mir and Alizeh Shah's characters, Saad and Dua, face conflict in their love story in the form of Raheel, Dua's cousin and potential fiancé
Often in Pakistani dramas, viewers are treated to one-dimensional love stories.  Boy meets girl, girl meets boy, the two fall in love and then their families tear them apart due to unreasonable demands.  What sets Ehd E Wafa from the other shows on air is that while the family drama remains present, the approach of the youth is refreshingly different and realistic.  The characters understand their families and how to deal with the situation.  In episode 14 of Ehd E Wafa, much of the episode deals with Saad and Dua's love story.

Shahzain and Shehryar's Track
While Shariq (Wahaj Ali) is missing from this episode, Shahzain (Osman Khalid Butt) and Shehryar (Ahmed Ali Akbar) are briefly shown.  Shahzain and Rani (Zara Noor Abbas) are seen having a phone conversation, discussing their engagement and their wedding date.  This is a sweet scene, because it shows that while Shahzain has a rough, aggressive side, Rani knows how to handle herself and she may just be exactly what Shahzain needs.  Their personalities seem to complement each other and while Shahzain is hurt over the loss of his friends, Rani is there to step in and support him.  Osman Khalid Butt and Zara Noor Abbas share such sweet chemistry, we can't wait to see them actually standing side by side.
Shehryar is seen returning from the disaster that was Shahzain's engagement and Masooma (Momina Iqbal) is there waiting for his arrival.  When she questions why he returned early, Shehryar tells her to stop asking so many questions, while she tells him to stop telling her what to do.  The two quarrel and it's clear that Masooma is smitten by Shehryar and it's only a matter of time before Shehryar softens in her presence.  This is a pairing that seemed odd initially, but Momina and Ahmed play well off each other and their love story is sweet.
Saad and Dua's Track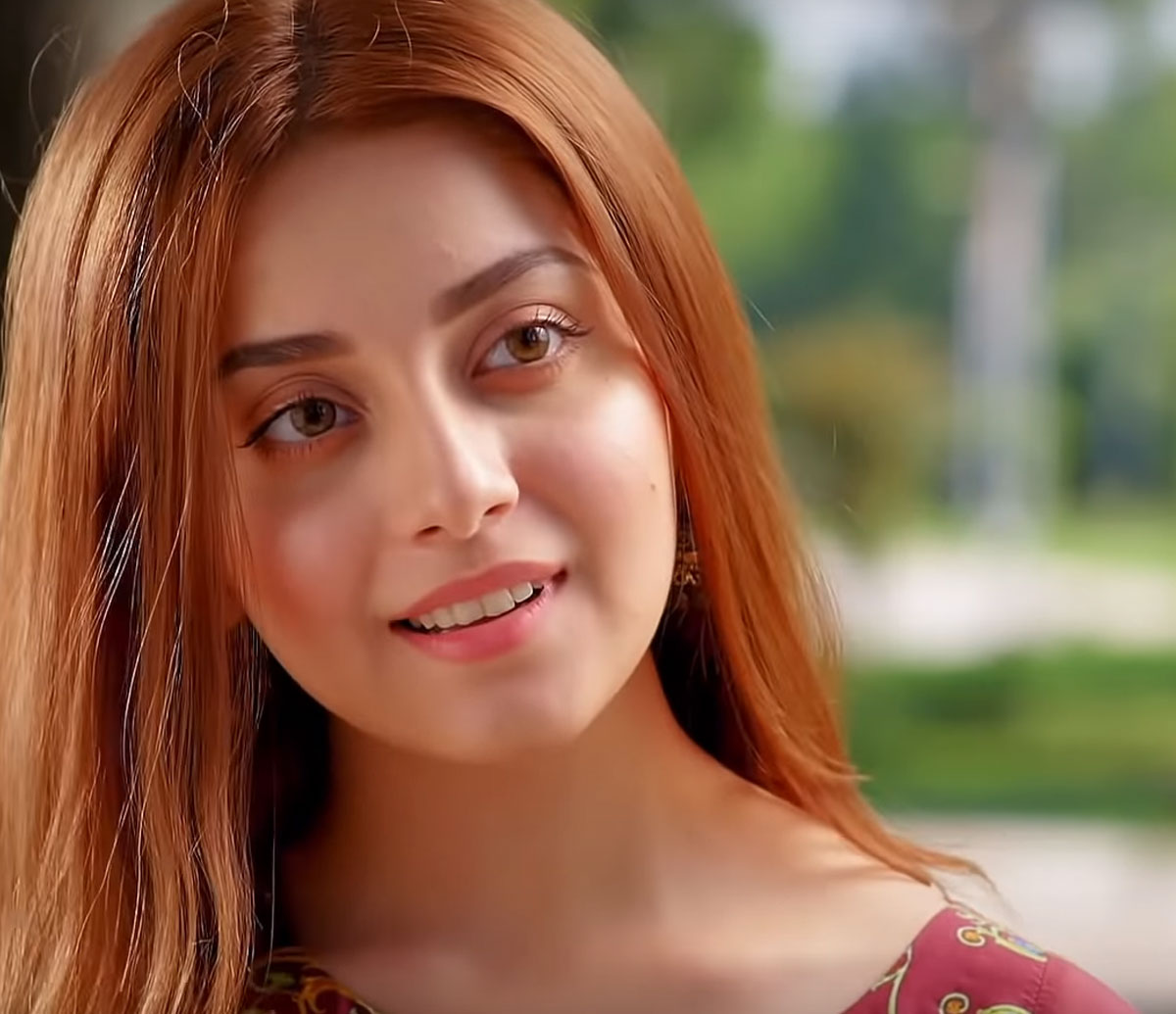 Alizeh Shah as Dua in Ehd e Wafa
Saad (Ahad Raza Mir) and Dua (Alizeh Shah) continue to meet, their relationship having now reached a level where they've begun talking about marriage and their future.  Saad tells Dua that his mother knows about them, but he hasn't breached the topic with his father yet.  While in the park chatting, Raheel, Dua's cousin, unexpectedly shows up in an effort to "surprise" her on his way in town.  With Raheel and Saad's past history, Raheel immediately flares up and orders Dua to leave with him.  Once at home, Dua's family is infuriated, especially with Raheel's instigation and comments about Saad's "low character."  It's here that Dua wins the hearts of the audience.  Dua not only tells off her mother for thinking she'd marry Raheel just because they get along, she also confidently marches downstairs and, in front of Raheel, his parents and her father, declares that she will not marry Raheel.  She also clears up any misunderstanding about Saad's "low character," making certain everyone realizes that Raheel was at fault in the fight.  In a heartfelt scene later, Dua's father discusses the situation with her and expresses how proud he is that his daughter can stand up for herself.  Dua also allows her father to listen to the voice message she sent to Saad, as well as the one he sent back, leaving the pathway of communication open between them.  This is something every child and parent should have and is often something Pakistani parents do not have with their children.  This scene is important, because it shows that when two individuals (even if it's parent and child) are capable of communicating, it clears out any misunderstandings.
Saad and Dua make the decision to stay away from each other until they are established and on their own two feet.  Dua is seen missing Saad during this time, visiting the park where they would meet.  Saad patiently waits for Dua after discussing the situation with his mother (Vaneeza Ahmed) and focuses all his energy into the academy.  When a new entrant joins and shows attitude, Gulzar (Adnan Samad Khan) vows to smooth out his edges – this track promises to be an amusing one in upcoming episodes and Gulzar is definitely a gem of a character, one that lights up the screen.

Closing Thoughts
Ehd E Wafa has been criticized for having too many tracks, too many characters and being too slow.  But the audience that is watching is watching for a reason – the situations, the characters and the way the show has been written, it's all straight out of reality.  There isn't a moment while watching where things seem melodramatic or unrealistic.  Even the familial relationships are straight out of reality.  While Dua's family initially seems rigid and their behavior seems unethical, Dua's ability to stand up to her parents in a respectful way is what makes the scenario seem realistic, because they do, in turn, react accordingly.  Shariq will be entering the fold again next week, while Raheel seems like he will be out for revenge on Dua for his rejection.