Tips
Eating Ice Cream In Breakfast Helps In Boosting Brain Power, According To Japanese Studies
A Japanese study found that eating ice cream boosts brainpower
You don't need an excuse to eat ice cream. Think of ice cream and your sweet tooth will not settle for anything less, neither a scoop nor a cup.No need to even fuss over what to eat for desserts, just bring out the ice cream. When you're sad, a big bowl of ice cream will be there to cheer you up. When you are happy, you totally deserve a big scoop to make your celebration even special. Ice cream just doesn't make your moods better, it makes you smarter too. Yes, you read that right.  According to Japanese researchers, having icecream in breakfast can help your brain function better.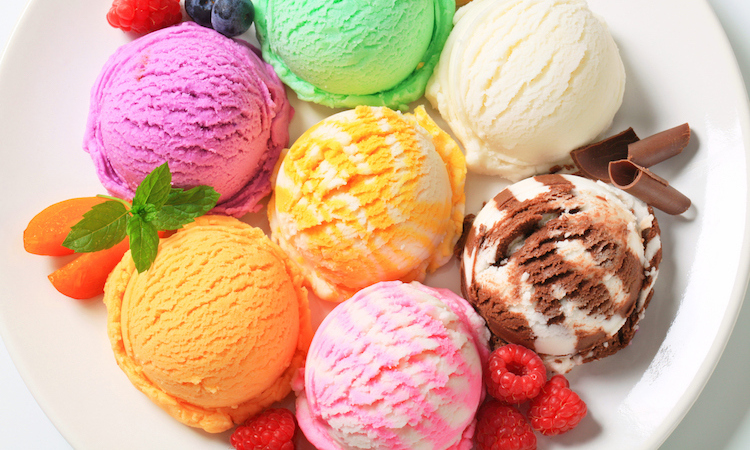 A scoop of ice cream for breakfast can provide an unexpected brain boost, a Japanese scientist has found. Subjects in an experiment carried out by Yoshihiko Koga, a professor at Kyorin University in Tokyo, had to eat three spoonfuls of ice cream first thing in the morning and then take certain digital mental exercises. The people who ate ice cream were found to have a higher level of brain activity and alertness than those who did not eat the ice cream. The non-ice-cream-subjects were also instructed to drink a glass of cold water, but there was no significance found between just the cold temperature.
This was established by mapping high-frequency alpha waves in those who had ice creams. These waves are related to better alertness and less mental frustration. Now, why did this happen? Koga is trying to figure out what exactly it is in ice creams that cause improved mental performance. Some critics say that it is merely the glucose hit that boosts brain function and activates the 'happy zones' in the brain.