Parenting
E-Learning: How Parents Are Coping
E-learning has been adopted by parents at home after schools have shut down for the rest of the school year. This is how parents are coping with this challenge
The world is going through an unprecedented challenge. No one could have prepared anyone for this. Whether it's your daily run in the park or massive economies around the globe, the effect of the pandemic of Covid-19 is widespread. As companies and academic institutions across the world were only just beginning to implement digital resources for their establishments, the spread of coronavirus has accelerated the importance and significance of distant/remote learning and work. 
In the UAE, as around the globe, schools are shut and everyone is teaching/learning from home. In UAE, the schools are shut for the rest of the school year (which concludes end June). Some parents are also facing pay cuts during this time and it is also pertinent to note here that private schools in Dubai will not be eligible for tuition fees hike from the new academic year, according to Dubai's Knowledge and Human Development Authority's website. The news piece also mentioned that in the seven years, 72 new schools have opened in Dubai and more than 70,000 additional students have enrolled, marking a 31% in the number of students attending private schools.
As the Covid-19 pandemic persists, the schools implementing e-learning are also not without their own set of challenges. Parents are also having a tough time coping with the work from home situation and their kids' e-learning has also added to their list of things to do.
Masala! reached out to various parents who are currently working from home and teaching their children from home.
Saima, whose kids are 14 and 18 said, "Elearning is going really well. Kids are taking responsibility and teachers are providing excellent face to face support. The school has given a very good timetable which is a mix of lessons and virtual assignments. The kids are working on teams and ask their friends or teachers for support where they get stuck."
Saira Abbas said that the "biggest challenge for my FS 2 child is I have to be with him full time during the class and after the class for explanation, work sheets."
We also spoke to a teacher who had a lot to say about the impact and the current practices of working from home. Speaking on the condition of anonymity, this teacher said, "Children especially the primary ones have struggled as have the parents as most of these parents now need to work from home so no matter how amazing their teacher is (and ours are!) a parent has to continuously sit next to the child to make sure they go to the right teams meeting and then open the right file and upload the assignments in a correct manner before their deadline. Because of the change of cut off dates for FS 1 admissions. children in primary are young, some only turning 5 in year 1 which not only makes them fall behind when in a physical class but now challenges them in ways that a 5 year old should not be when looking at their physical, emotional and social development."
The teacher stated that "parents are trying but those who work from home are facing periods where they are frustrated, depressed and counter productive. This in no way is the teachers fault as they themselves are struggling with unprecedented times and if they were to know that this is what they were signing up for, many would never have chosen their teaching degrees".
She continued to speak about the uncertainty about her job situation. "Early years, managers, teachers and teaching assistants now face losing their jobs completely, since companies do not even have the capability to pay their gratuities if they leave they are now left in a limbo," she stated. "Parents, rightfully so do not want to pay for education that is not compulsory in the first place and teachers are struggling to teach through a platform where children have not been able to access their teachers physically which is essential for early years."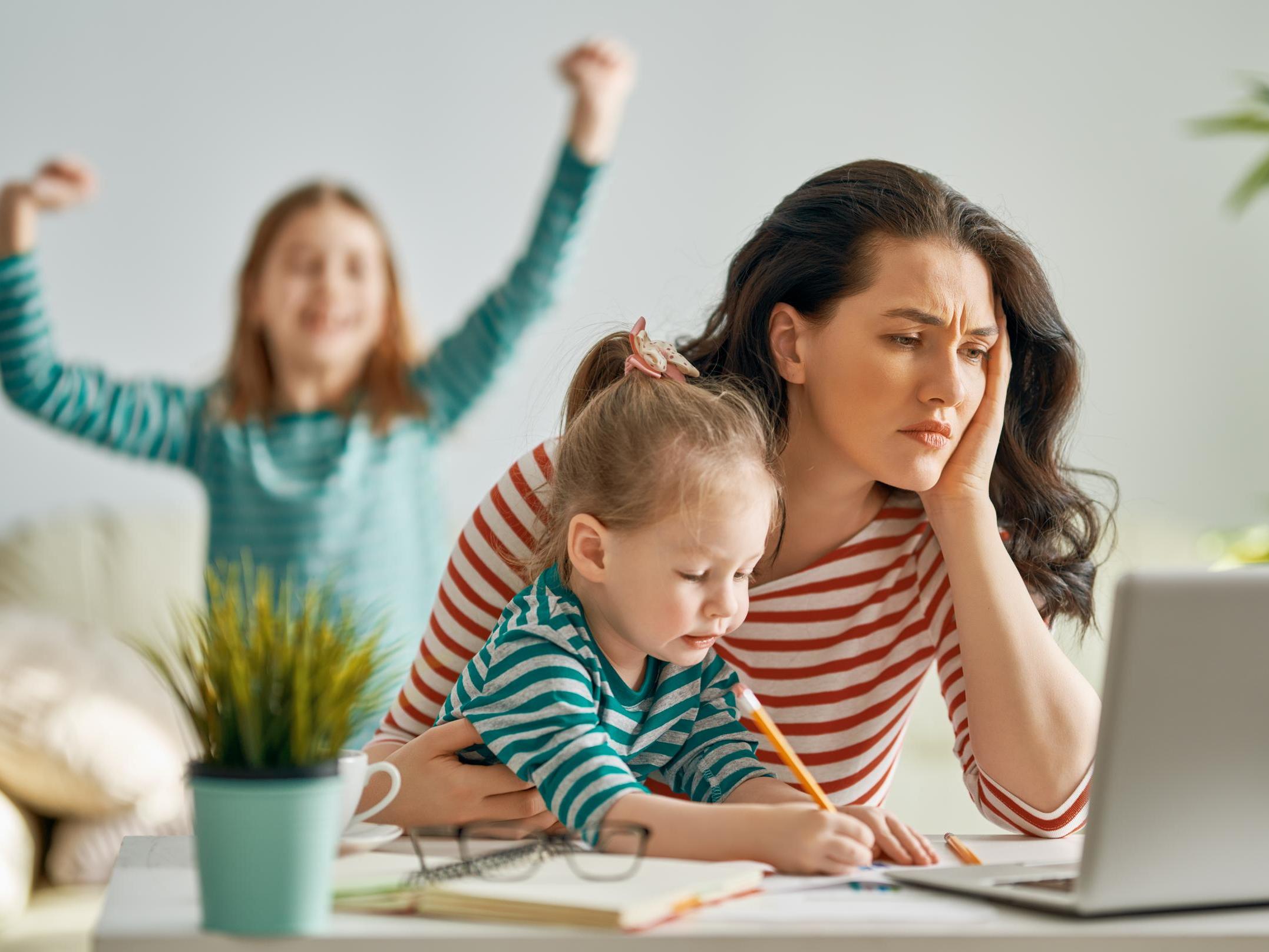 E-learning from home. Picture credit The Independent
Saba Mannan said that her son "doesnt want to sit and study at all" whereas Afaaf Azim Afaaf stated that her daughter Waniya is in grade 2 and if she's trying to teach her daugther a particular math sum in a different way than her daughter's class teacher, it can be challenging because children are used to what their class teachers are saying. She also went on to say that in school a child has a "frequency set by peers and teacher to do the subjects whereas in home it's not easy for a young girl to follow that pattern". Saba is a mother of three and she finds it tough to give time to one child alone. The chores continue and she wondered how parents who are living in studio apartments or one-bedroom apartments are coping when they have to attend virtual meetings.
Huma Tariq who has a 3-and-a-half-year-old in FS 1 stated that her key challenges were "balancing focused time with the kid vs other tasks at home". "I'm a working mom with a new born," she said. "So while I would love to follow a schedule, I can't being in this unique situation. I have to be flexible and very dynamic, ensuring there is enough play time and time to learn and practice nursery concepts."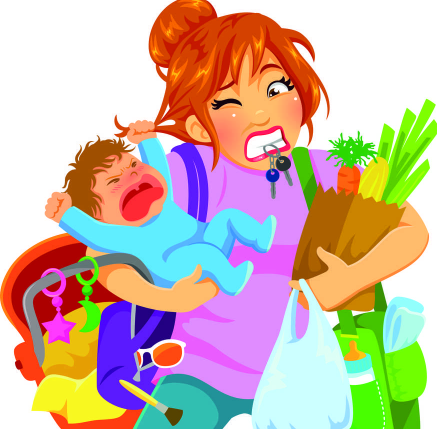 As it is, parents have to multitask during normal days. E-learning is becoming a bigger challenge for some.
Huma also said that "nursery tasks require us to arrange a number of props which are not always available at home and are difficult to arrange with online delivery and curfew challenges. I have to be more creative in coming up with alternatives that would still do the job and help build the concept". Huma also said that the big benefit of sending a child to nursery is the "ability to work in groups and learn from others. This aspect is completely missing with e-learning. My son does not like to work independently and hence, consumes more energy as we practice the tasks with him one on one or with my spouse".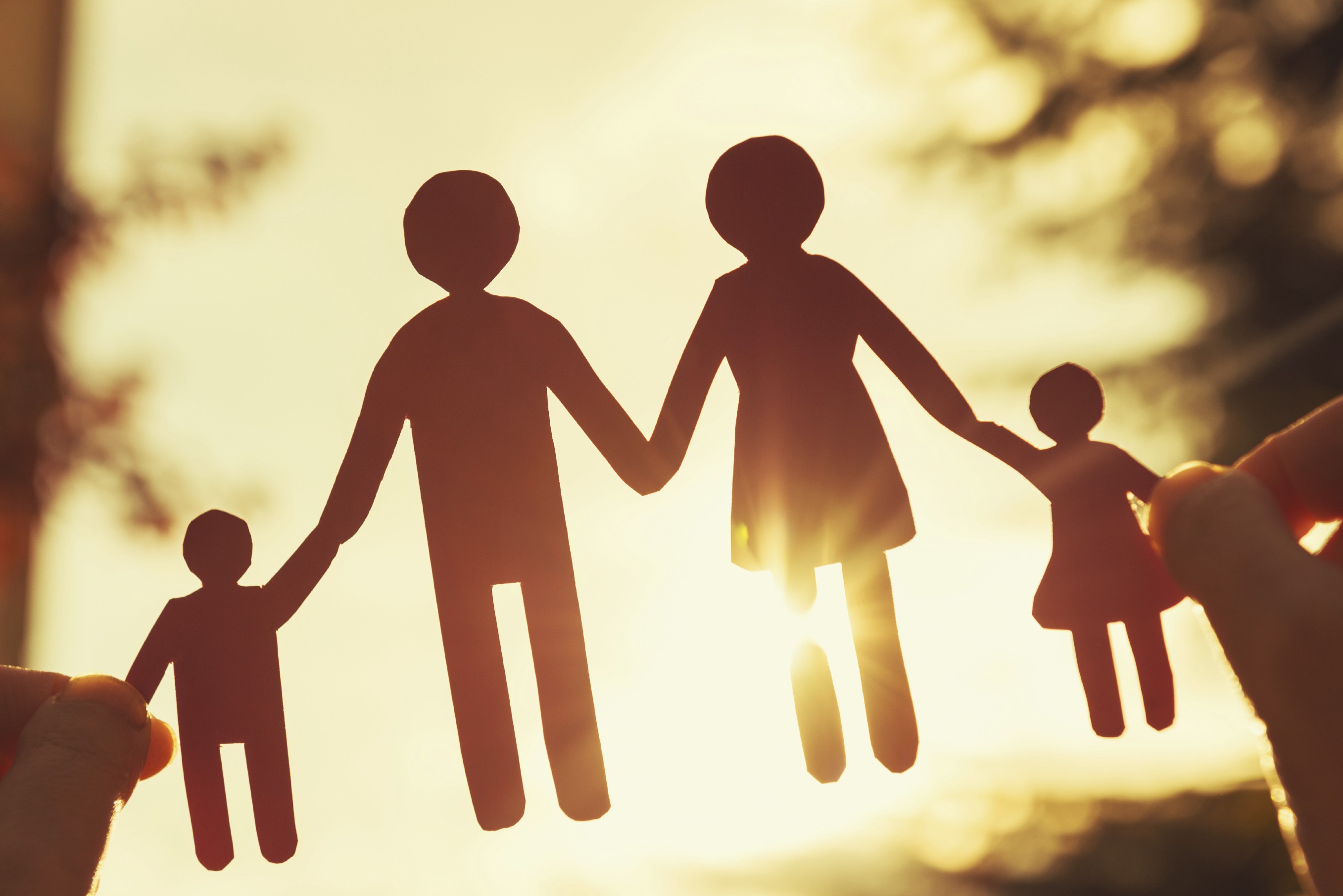 Huma also said that her kids' nursery wasn't releasing weekly schedules. "I have received daily tasks in the middle of the day which makes it hard to incorporate in the days schedule," she said. She also said that it is unrealistic to expect documented evidence of the child's learning. "All in all, I have to double the energy and time in creatively handling the concept teaching, while multi tasking with many other responsibilities at home and ensuring 100% focus of the child on learning," she continued. "Not to forget that the child is not getting any social exposure and has limited physical activity that can affect his mood negatively (and hence his ability to respond to the activities in line with expectations from the nursery)."
Saeeda Riaz however had a different approach. "I'm happy as ever and have no problem with my kids 9, 5.5 years." She had been homeschooling them for the past two years. 
Are you a parent in the UAE or a teacher who has more to share about their experience on e-learning? Check out the link here where you can get in touch with us. It is a difficult time for everyone but we hope to go through this by growing through this as we share our experiences and help out each other in any way we can. We're all in this together!