Dubai Weather: Rain Hits Parts of UAE, Schools Closed Due to Warning of Heavy Rainfall
By Ayesha Hoda Wednesday, 20 November 2019
The National Center of Meteorology has warned UAE residents about heavy rainfall expected on Wednesday, 20th November. Learn more.
Heavy rainfall is expected across Dubai and the other emirates on Wednesday, 20th November. In its daily forecast, the National Centre of Meteorology (NCM) warned residents yesterday, saying, "Unstable weather will continue over the country, and weather will be cloudy in general with the presence of convective clouds over scattered areas, associated with rainfall of different intensities, with thunder and lightening at times and fall in temperatures."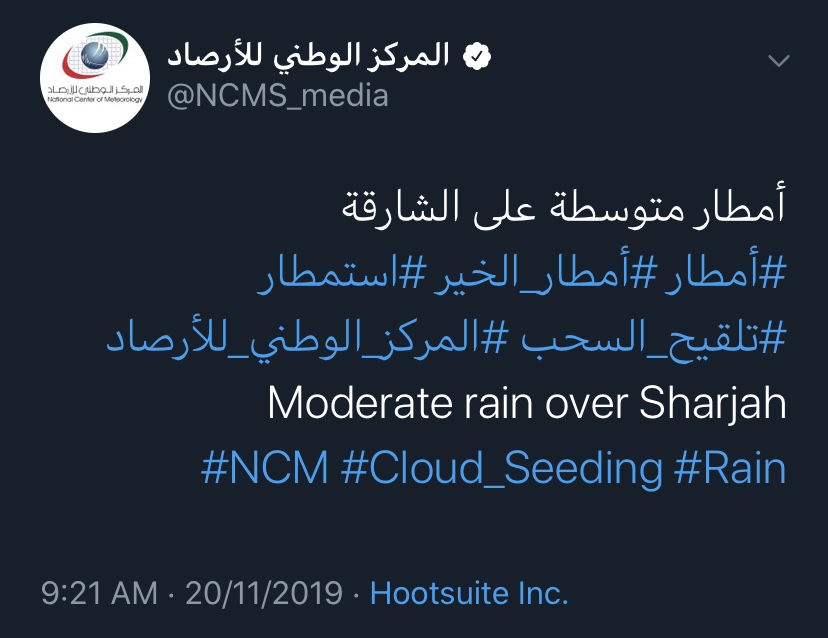 Following the weather warning, the Ministry of Education - UAE announced the closure of all schools in Dubai and the Northern Emirates. The Government of Abu Dhabi issued a similar notification for closing all schools on Wednesday, for children's security. Some universities in the UAE have also decided to shut down their campuses for the day.
Several parts of Dubai and Abu Dhabi started receiving light to moderate rainfall during the early morning hours on Wednesday. Heavier showers, accompanied by thunder and lightning, are expected during the day, along with low visibility due to a dust storm. Moderate to strong winds are expected to blow at a speed of 30 – 45 km/h, occasionally reaching 70 km/hr. The NCM has requested drivers and pedestrians to be extremely careful on the roads, as the horizontal visibility might be less than 2,000 metres, at various times duing the day.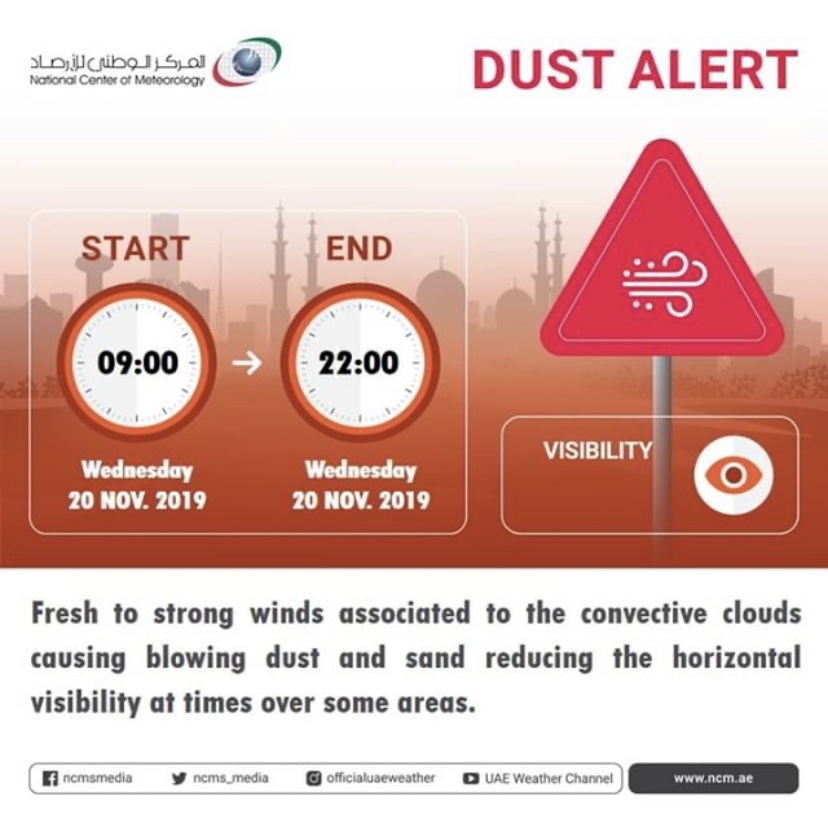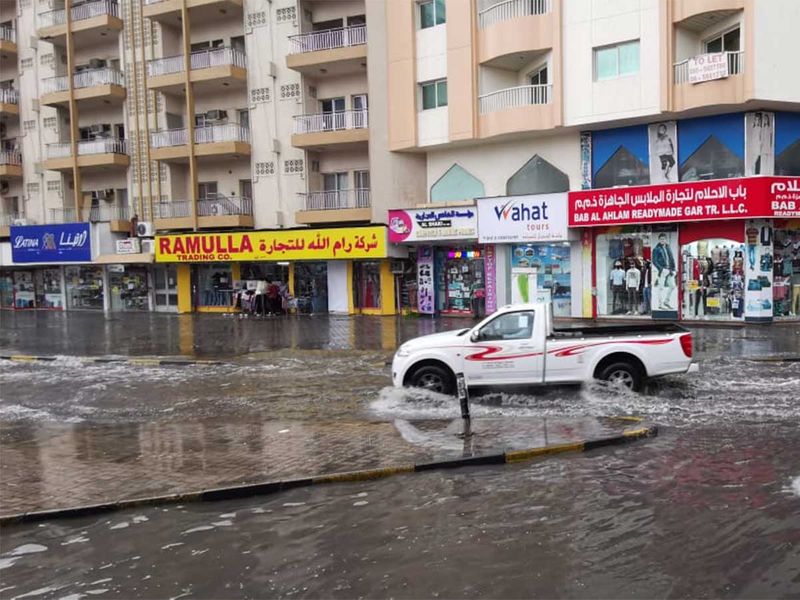 The rains have affected the streets of Sharjah. A water-logged street is shown here. Credits: Ahmed Ramzan/Gulf News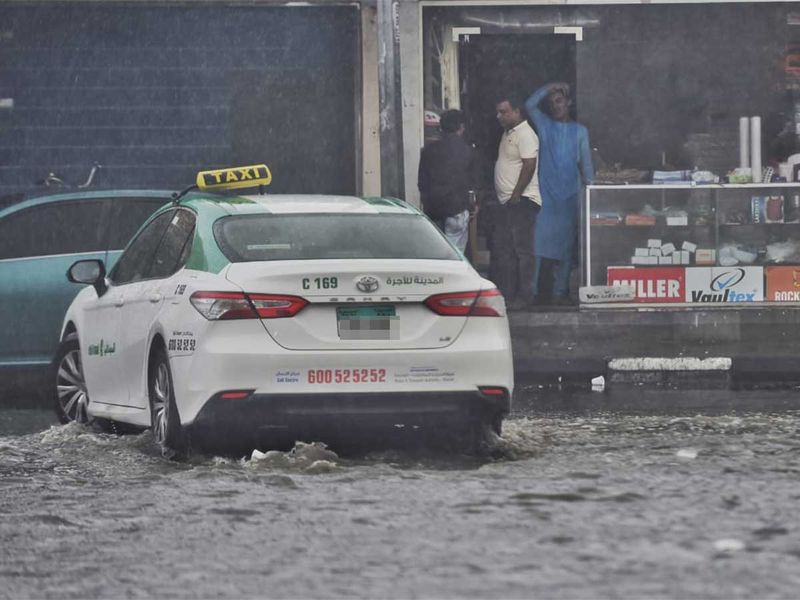 Streets have become vehicle traps following heavy rains in UAE. Credits: Ahmed Ramzan/Gulf News
Some parts of the UAE, such as Jebel Jais mountains in Ras Al Khaimah, have already been witnessing heavy rainfall since Tuesday evening. The road leading to Jebel Jais was closed as a result. Dark clouds were seen over Fujairah and Khorfakkan. The Arabian Gulf and Oman Sea will continue to be very rough in these weather conditions. Temperatures are also expected to drop to 23° C in Dubai and 22° C in Abu Dhabi, over the next day, with the minimum temperature predicted to be 19° C in Liwa.
For all the latest Bollywood News and gossip, follow us on Twitter & Instagram, like us on Facebook and subscribe to our channel YouTube. New videos up every day!
Comments