Bollywood News
Dubai Restaurant Named After Rajinikanth Opens its Doors on Superstar's Birthday
Rajinikanth 24/7 opened its doors at Dubai's Royal Ascot Hotel in Mankhool on December 12, the day of Rajinikanth's 70th birthday. Here are all the exciting ways his special day was celebrated
Superstar Rajinikanth needs no introduction and this is not just the case in India but in almost every other part of the world as well. He holds a strong fan following wherever he goes and is loved by fans of all age groups. It's not surprising that the actor's superstardom has now found its way to his UAE followers. A restaurant by the name of Rajinikanth 24/7 opened its doors at Dubai's Royal Ascot Hotel in Mankhool on December 12, the day of Rajinikanth's 70th birthday. For the celebrations, the eatery commissioned 70 butterscotch cakes to be baked by the Royal Ascot Hotel, which were cut at midnight and distributed to guests.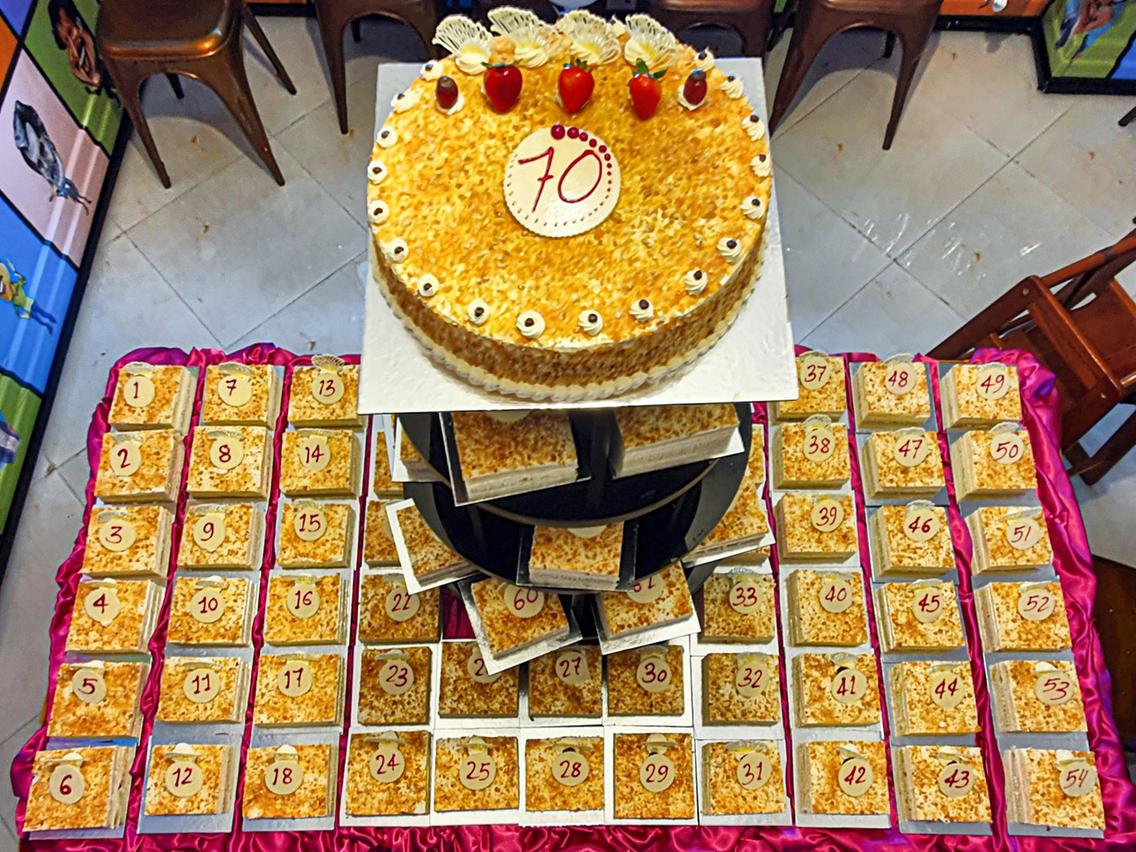 "We hadn't really planned to have such a party," restaurant founder Savitha Jayaraman told The National. "We had organised an evening of festivities and invited people to celebrate. But when the clock struck midnight, people started dancing. It went a bit haywire – but in a good way!"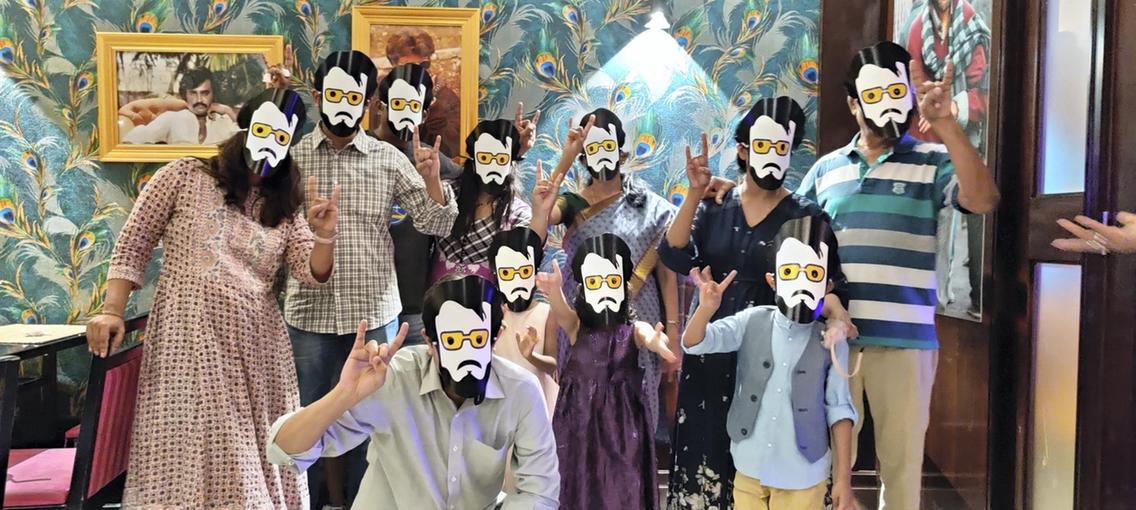 The celebrations kicked off at 10pm on Wednesday, December 11, and went on until the next day. Activities included a movie screening, goody bags, giveaways, Rajinikanth masks and even a street artist who made a Rajinikanth portrait in less than six minutes. How cool is that?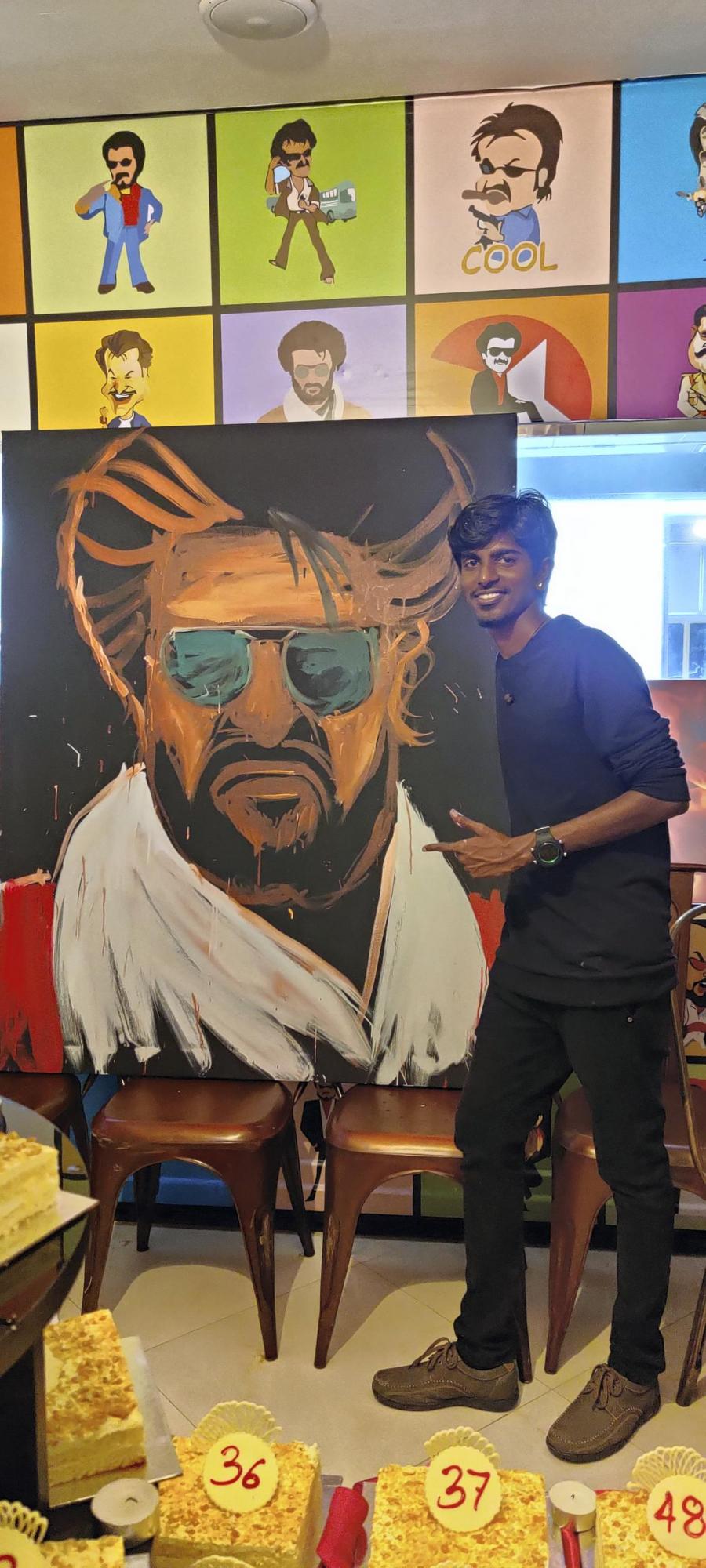 Jayaraman mentioned 270 goody bags were distributed over the course of the night. "I was surprised by the turnout, considering that it was a weekday, and the restaurant has not even had its official launch," she stated. "There were several older couples who were so excited to get a chance to celebrate. That is the power of Rajinikanth – he brings everyone together." It is evident that Jayaraman is a huge fan of Rajinikanth's but she wasn't sure about how effective her restaurant would be since it is located outside India. She met him earlier this year. Speaking about it, Jayaraman said, "Never in my wildest dreams had I thought I'd get a chance to meet him. And then I got a call saying that he wanted to meet me. Later, I was told that he hardly ever chats with fans that long. It was an experience that I still can't really explain."