News
Dubai Metro Completes A Decade, A Dubai Resident Pens Heartfelt Letter
Dubai Metro has completed 10 years and a Dubai resident has written a heartfelt letter to this great way of discovering the city. Read below
We all know how difficult it is to get a driving license in Dubai. As much we see Lamborghinis and Ferraris rushing on Sheikh Zayed Road, the urge or should I say the motivation to get a car, increases. But then, it takes many months to finally get (earn) a license so I was happy that metro was available for my daily commute. When I enrolled in a school for my driving license, riding overcrowded metros and subways with dozens of strangers in varying moods was a routine. From going to office in the morning or being fined while you are caught chewing food inside the train– every traveler in Dubai has his own subway story.
It takes a while to memorize the intersections and the stations on the red and green lines but soon you get the hang of it. For me, the daily rides became a routine I used to look forward to. Stopping by the mall without worrying about the parking was a luxury. The solution to many commutation related issues was "Metro hai na" and Burjuman became the meeting point for most of us. Meanwhile, I cleared my driving license test but I was too spoilt by then. So I delayed the idea of buying a car. I am habitually late everywhere so for once, I knew how long it will take me to reach a destination if I used metro. I would watch myself passing by in a flash with a weird sense of pride while the cars on the adjacent road would struggle and move bumper to bumper. I have finished countless writing deliverables on my laptop while taking a ride. I have skimmed through the pages of a book; revised answers to possible questions on way to a job interview and so on. It was easy on the pockets. It still is, I think.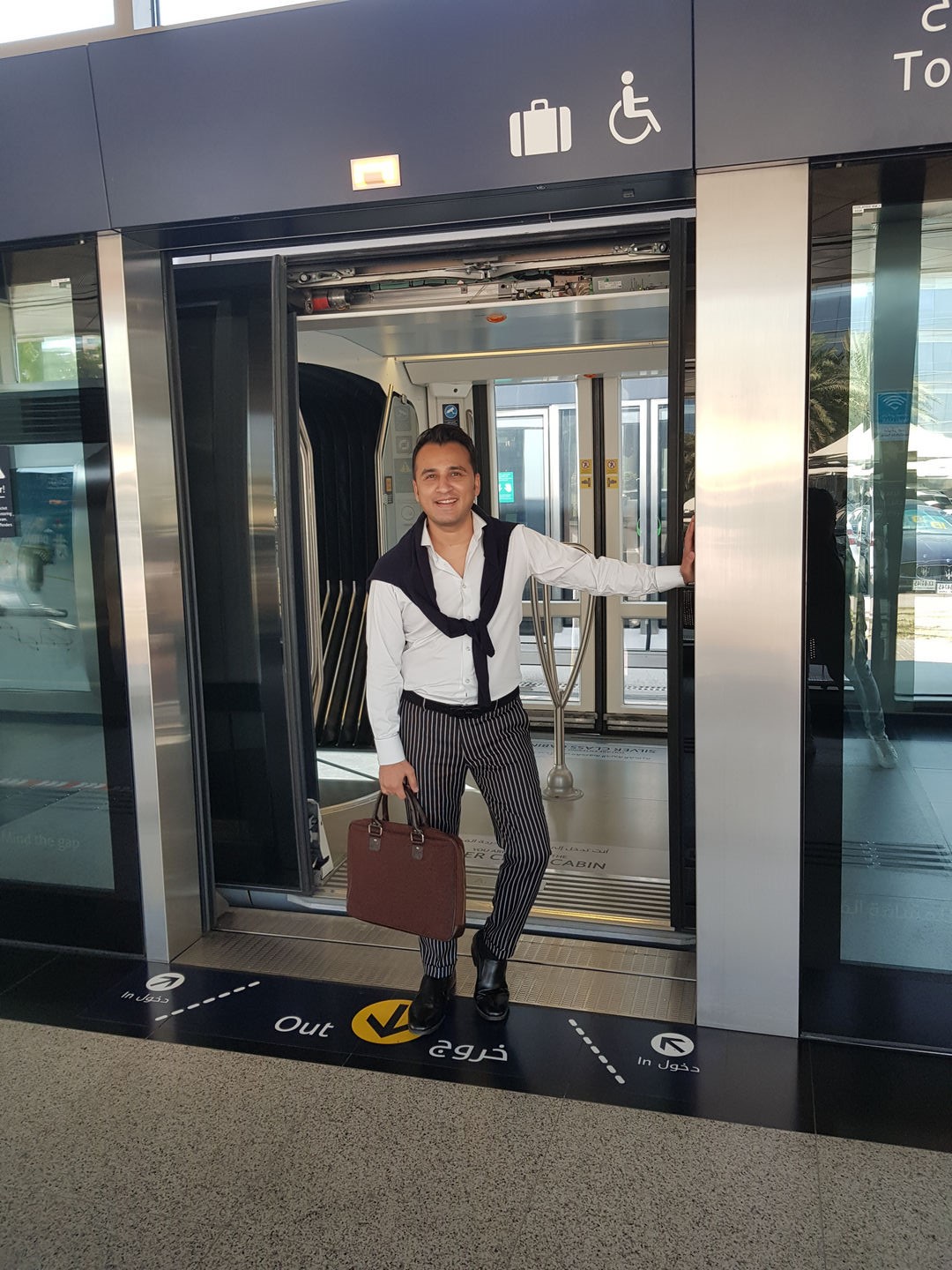 Sadiq Saleem 
For tourists, the Dubai Metro is a great way to discover the city as it touches almost all the major attractions. Then you get to meet people; and (unintentionally) get to hear some conversations. Someone ranting about a tough day at work and someone talking about their weekend plans or someone worried about their current month sales target. You stand and stare at the lucky ones who are seated and secretly pray that the next station is where they can leave - so you could jump on their seat. The vibe, the energy, the fear and the buzz keep you alive and moving.
She turns 10 today. And I have to say Dubai Metro has made our lives a lot easier (not to mention entertaining). Sometimes I miss the rides so much that despite having a car at my disposal, I prefer to take metro ride and eventually down the memory lane. It activates some sort of nostalgia. Once again I have started to drive less. I am getting spoilt again. I have tasted convenience one more time. Today, again I did not drive to work. Because, Metro hai na..!
Sadiq Saleem is a Dubai based writer who can be contacted on his www.sidsaidso.com