News
Dubai Global Village Season 24: Get Ready for a Fantastic New Season!
Dubai Global Village Season 24 is about to start soon and you can bet you'll get some exciting new features this season! Check out the details
When people come to Global Village, they are astounded. And for good reason. Something like this is unheard of. Something you can only see in those fantastic animated films that you see onscreens. But Global Village has made it possible and how. Global Village Dubai's 24th Season is about to begin in one day and if you are a person who loves good food, adventure, a fun time with friends and family with affordable activities, make sure you are there as soon as Season 24 begins!
Pictures and Details of Global Village: supplied
Date and Timings:
Each Global Village season is around 5-6 months long. This season is 159 days long, running from 29 October 2019 to 4 April 2020. Running on the same schedule every week – Saturday to Wednesday from 4 pm to 12 am, and on Thursday, Friday and any public holiday from 4 pm to 1 am, the park has Mondays for family days so it's only open to ladies and families.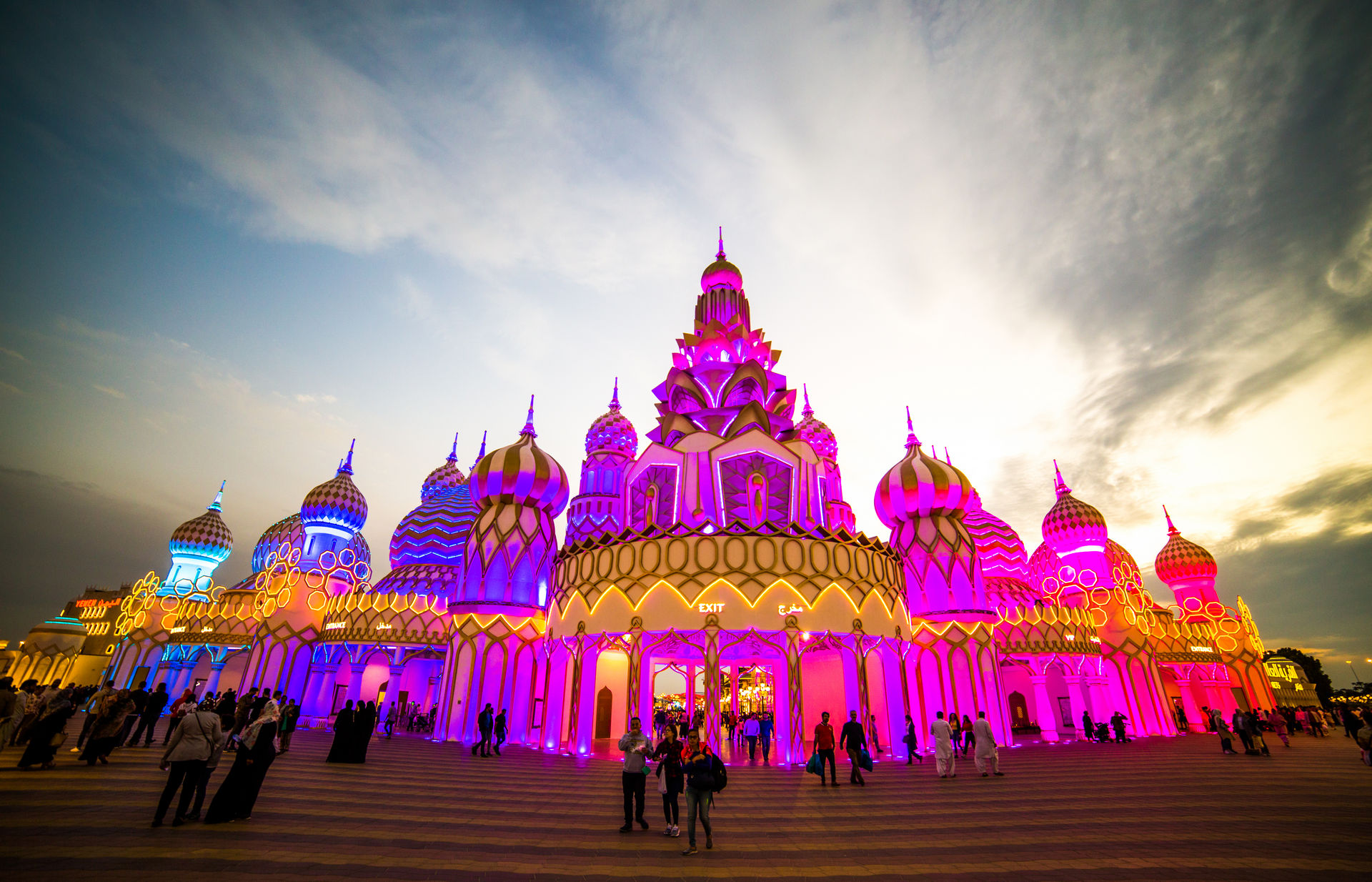 Main gate at Global Village
Cost of Entry:
The cost of an entry ticket is AED 15 (including VAT) and children under the age of 3, people of determination with carer, and senior citizens above the age of 65 may enter free of charge. There's a 'Wonder Pass' that is a all-access pass to Carnaval rides, Circus Circus, Stunt Show Survivor and Ripley's Believe it or Not!® museum and edutainment attraction. In Season 24, you can conveniently purchase or recharge their Wonder Pass online.
Getting There:
There are two main gates to access Global Village: Gate of the World and Cultural Gate. To reach Global Village by car, take exit 37 from Sheikh Mohammed Bin Zayed Road in either direction. An additional 3,000 parking spaces have been secured this season, bringing the total number to over 23,000.
Valet Service:
Global Village offers valet service for the convenience of our guests at AED 50 on weekdays and AED 100 on weekends. VIP parking is available for AED 100 on weekdays and AED 200 on weekends. A new Smart technology VIP & Valet parking system has been introduced to improve guest parking experience.
Taking a cab or public transport:
Taxi, Careem and Uber stands are situated between Gate of the World and Cultural Gate for easy access to either entry point. The RTA runs 4 bus services to and from Global Village. Route numbers are 102 (from Rashidiya metro station), 103 (from Union Metro Station), 104 (from Al Ghubaiba Metro station), and 106 (from Mall of the Emirates Metro Station). The EZ Taxi Club Car service provides convenient transportation within Global Village and to/from the car parks for AED10 per ride or AED100 per hour.
What's Special This Year?
For guests of determination, toilet facilities have been upgraded to international standards to ensure ease of access. There is also a children's daycare center, Cheeky Monkeys, is available for AED 42 for the first hour and AED 5.25 for each additional 15 minutes.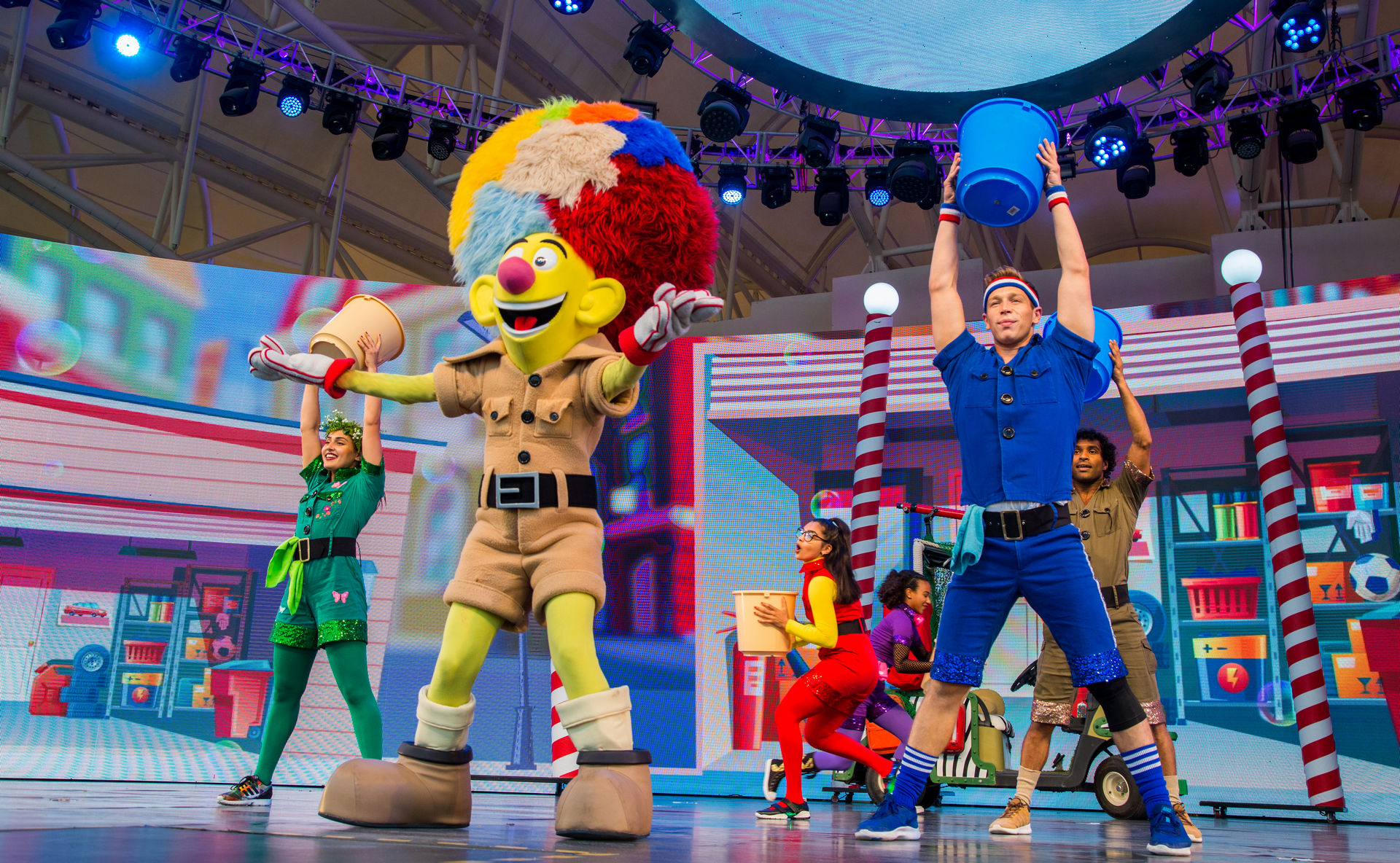 Globo Show at Global Village
There are money-exchanges, ATMS, lost and found desks, mothers' rooms, prayer facilities, lockers and ticket vending machines are now available throughout the park. This season also has options for 300 baby strollers, 400 shopping trolleys,100+ wheelchairs available for rent. 120 porters can help carry your purchases and the medical clinic has had an upgrade. There are now Global Village has dedicated guest care and happiness centers.
Staying Online in Global Village:
Global Village offers free high-speed 5G public Wi-Fi across the park, making the park the first entertainment destination in the UAE to offer 5G.
Shows in Season 24:
The main stage will also host Global Village's own productions including Fiestaval!,The Enchanted Forest, City Jam, Battle of the Block and Globo Goes Undercover. These bespoke shows are created and designed by internationally renowned teams and feature artists from around the world. Circus Circus has many new surprises including the gravity-defying Globe of terror. The new Stunt Show Survivor will feature breath-taking stunts with full LED sports cars, stunt motorbikes and, for the first time in any stunt show, an actual armored tank. The show is directed by Todd Lester with more than 30 professional riders.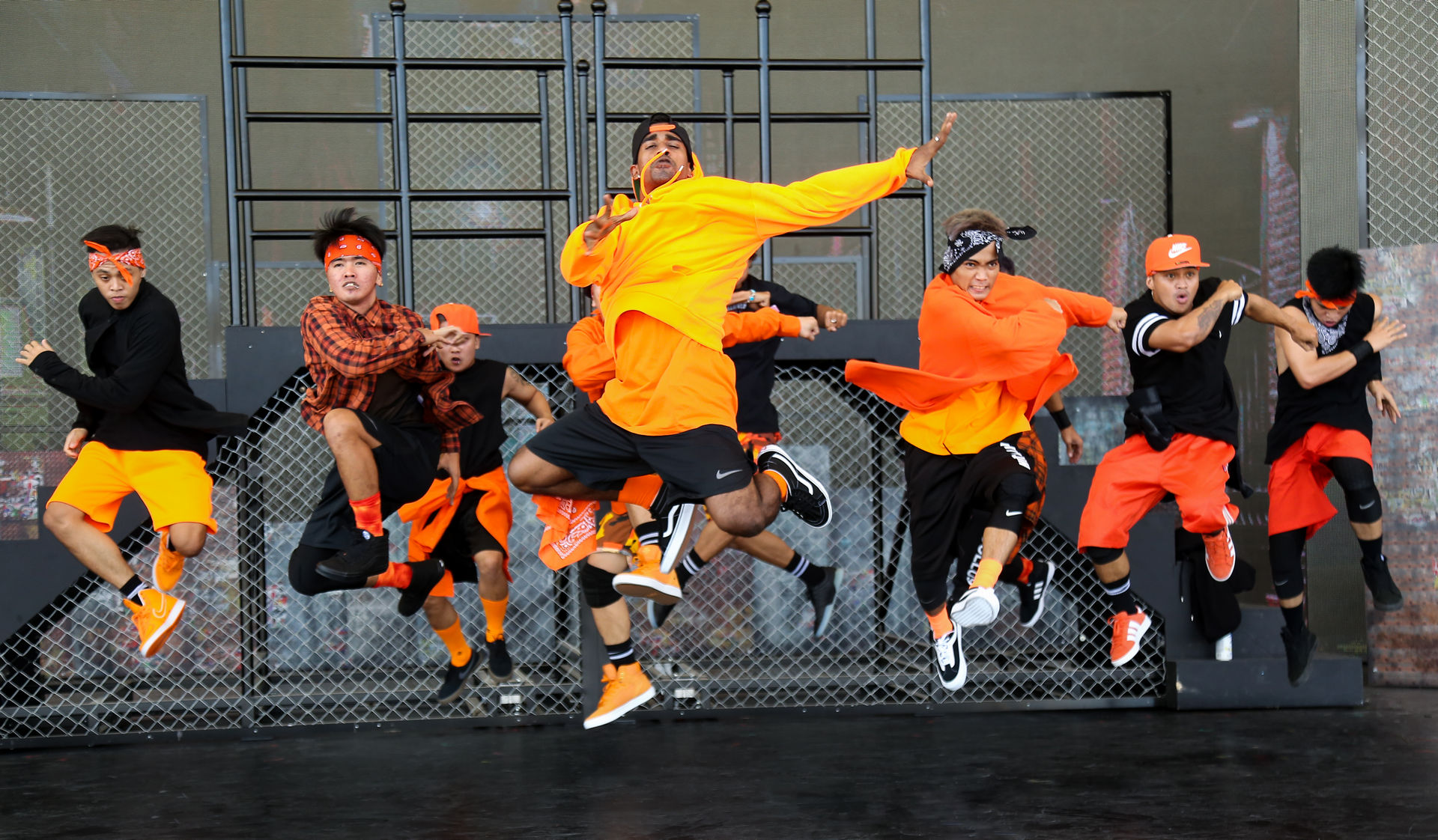 Shows at Global Village
Stunts were designed and created by Terry Grant, holder of 24 Guinness World Records. Global Village will host International award-winning shows and entertainers such as African Footprint, Ballet Revolucion, K Pop Krazy, and Urban Crew throughout the season.
Fireworks at Global Village!
The famous Global Village fireworks will light up the sky every Thursday and Friday evening at 9 pm.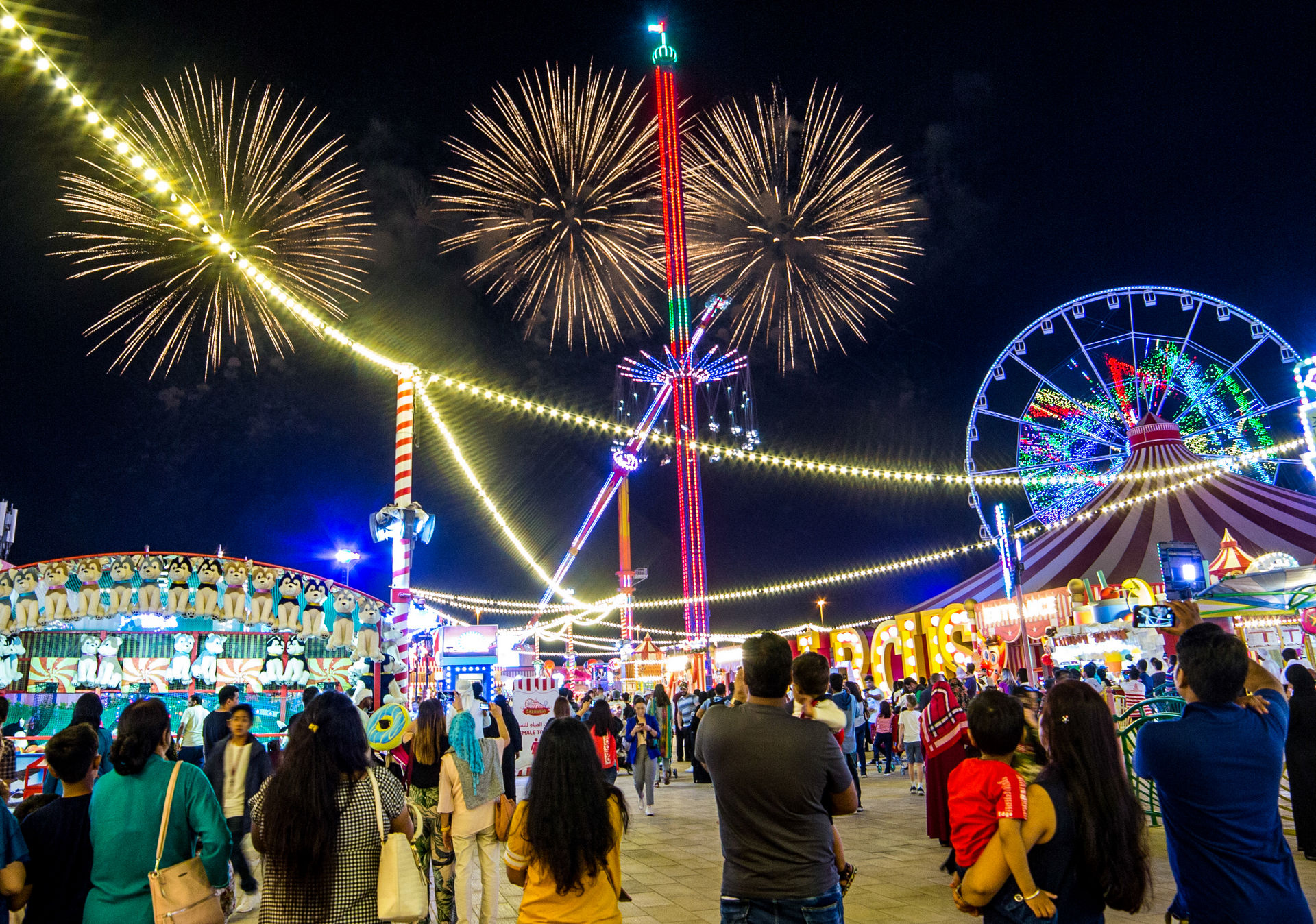 Fireworks at Global Village
What new attractions are at Global Village in Season 24?
Global Village has added numerous new and exciting attractions this season:
Ripley's Believe it or Not!® museum and edutainment attraction, contains six galleries with more than 200 rare oddities collected from across the globe and is a regional first. 
Ripley's Marvelous Mirror Maze features never-ending hallways and guaranteed family fun.
The Carnaval Funfair has three new rides: Transylvania Towers, Miami Surf and Moscow Max. 
Two new pavilions have been introduced, Korea and Azerbaijan.
Two beautifully designed bridges have been added to the canal: Hungarian Széchenyi Chain Bridge and London's Tower Bridge – featuring the Tower Troupe aerial show. 
The new Arabian Square has a dancing fountain experience that brings together a water and light spectacle with live music.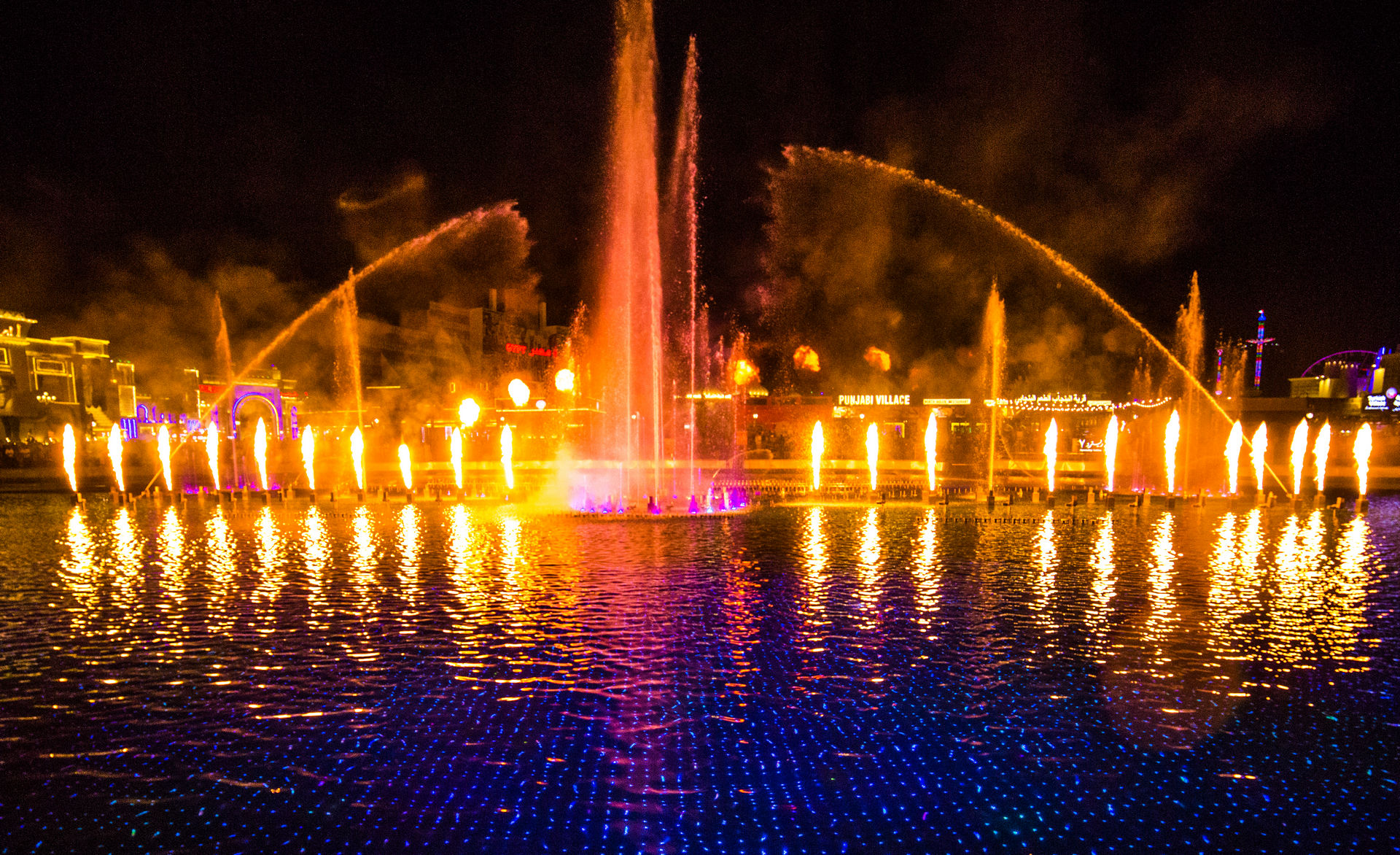 Fire Fountain Show at Global Village
What's new in the Carnaval Funfair this season?
The Carnaval now has more than 32 exhilarating rides for families, children and thrill-seekers, in addition to over 100 skill and interactive arcade games. Three new rides will delight families and thrill-seekers alike. Transylvania Towers: an unusual suspended coaster ride through a formidable haunted house. Miami Surf offers guests a dizzying ride. Custom designed for Global Village guests who aren't afraid to get their hair wet. Moscow Max - a thrilling pendulum ride that mimics the G-force of a jet plane as it hovers 18 meters above ground with 360-degree rotation.
What More Can the Kids Do at the Global Village?
The Kids' Theatre, home to Globo and his gang, will present exclusive free shows featuring Angry Birds, Ben and Holly, PJ Masks, and Chhota Bheem. The theatre has been upgraded with a colourful canopy, fun interactive elements and Instagram worthy photo opps including a 1941 genuine London telephone box, a floating magic carpet and others. Kids workshops give children the chance to learn Hip-hop or Bollywood dancing, Circus Arts and much more.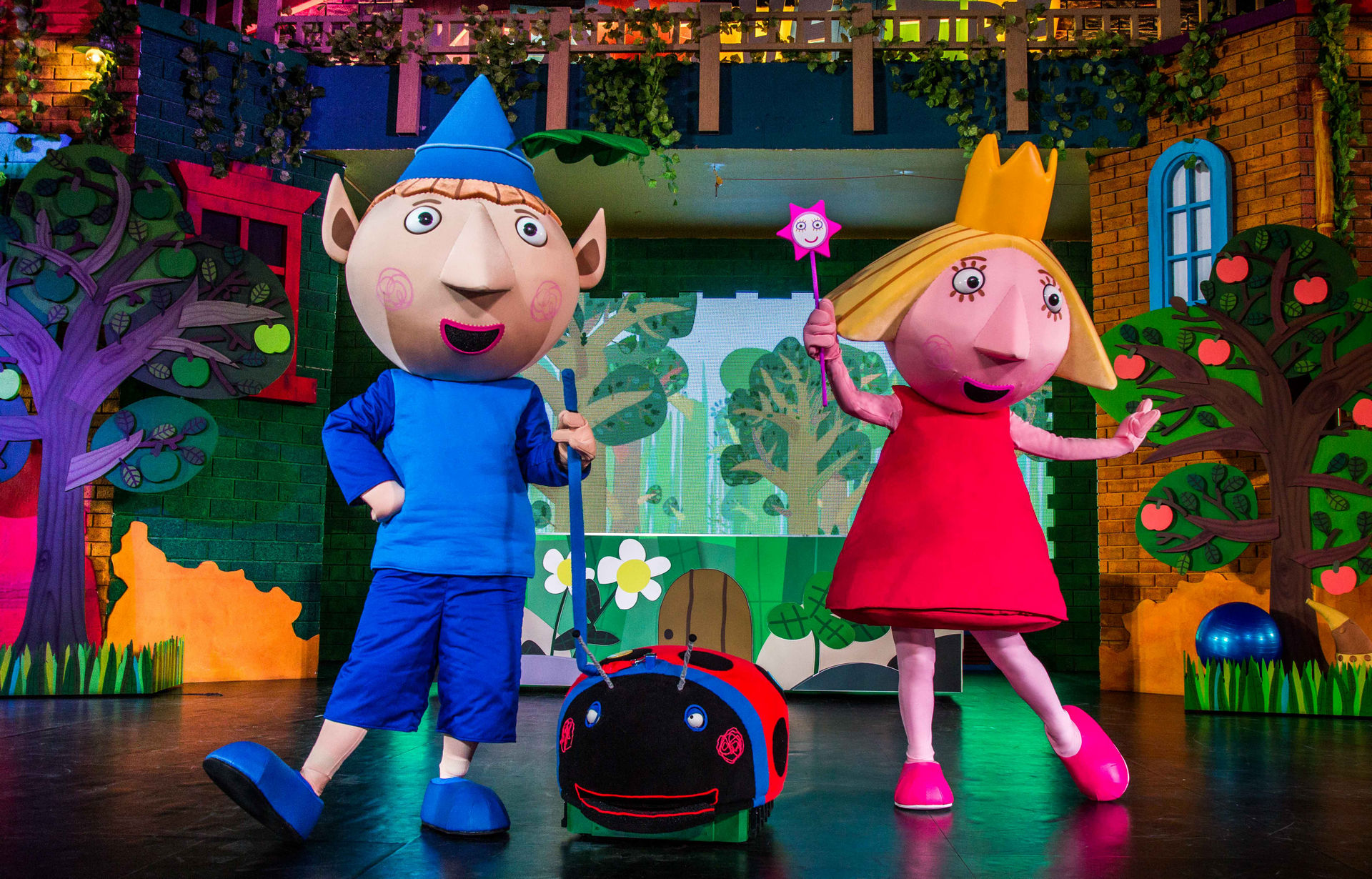 What diverse shopping options does Global Village have this year?
In more than 3500 retail outlets guests can find treasures from 78 different cultures represented through 26 pavilions across the park. Shopping Pavilions include UAE, Saudi Arabia, India, Pakistan, Europe, Americas, Bosnia & the Balkans, Thailand, Bahrain & Kuwait, Lebanon, Palestine & Jordan, Afghanistan, Syria, Japan, Philippines & Vietnam, China, Africa, Egypt, Morocco, Turkey, Iran, Yemen, Korea, Azerbaijan. From food to homewear, from gemstones to arts and crafts, there's shopping for every taste and budget at Global Village.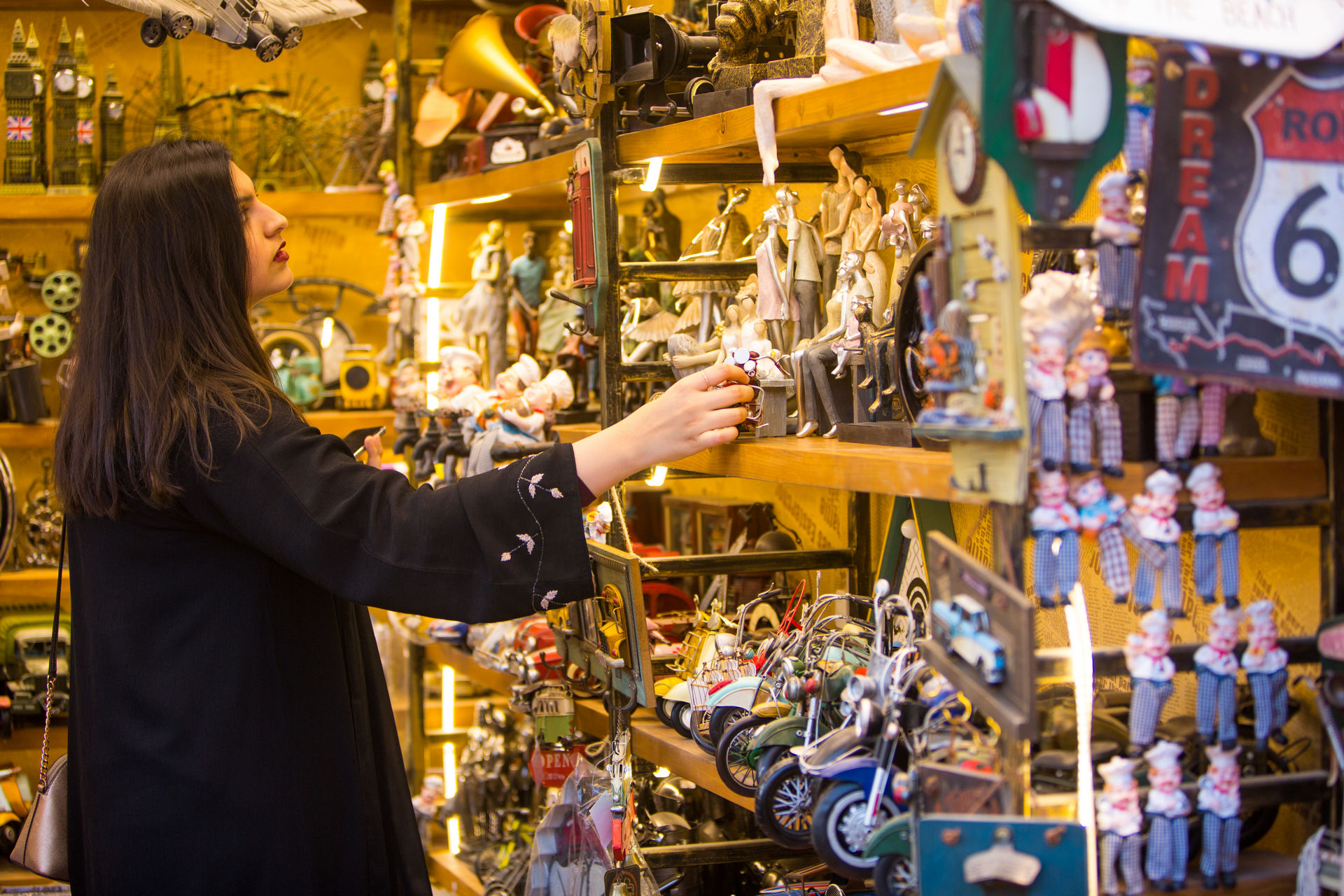 Shopping at Global Village Dubai
How can guests experience Emirati culture at Global Village?
The Khalifa Bin Zayed Al Nahyan Foundation and Al Sanaa pavilions, operated by the Ministry of Human Development, provides cultural and retail experiences including spaces for inspired Emirati entrepreneurs and their families to sell their goods and crafts.
The Food!
Global Village introduces the all-new Indian Chaat Bazaar with six outlets serving up a unique and healthy take on Indian street food. Guests can also enjoy 17 new Street food kiosks between the main stage area and Carnaval. The acclaimed Floating Market has 38 new outlets, with significantly improved theming and an interactive stage. Over 24 new restaurants and cafes offer specialties from Uzbekistan, Bosnia, Kuwait, Italy, Afghanistan, China and the Emirates. With a choice of over 170 food outlets including the world's largest selection of street food, Global Village is a foodie paradise.