News
Dubai Global Village 2019: From Timings to Entry Fee and a Long List of Entertainment, Here is All You Need to Know
Dubai Global Village has long been a source of cultural entertainment for both locals and tourists. Slated to kick off on October 29, 2019, the 24th edition will last until April 4, 2020. Come one, come all!
Come one, come all! As Dubai heads into relatively chilly months, its residents gear up for the lineup of festivals they have waited all year long for. Held annually, the Dubai Global Village has long been a source of cultural entertainment for both locals and tourists. Whether you are a shopaholic, foodie or a fan of museums, the event brings all things special under one roof. Slated to kick off on October 29, 2019 and last until April 4, 2020, its 24th edition will incorporate something for everyone, ranging from an elaborate dining experience to exciting funfair rides and music concerts.
What has everyone even more excited is the world famous Ripley's Believe It Or Not Museum heading to the extravaganza for the first time. The entry fee is priced at AED15 while children under the age of three, specially-abled visitors and the elderly are free of cost. The opening hours are Saturday to Wednesday from 4pm to midnight while the venue will be open on Thursday, Friday and public holidays from 4pm until 1am. Mondays are reserved for families and ladies. There is ample free parking space available outside the Global Village location on Sheikh Mohommed Bin Zayed Road in Dubai land, close to Arabian Ranches.
There are family packages available too. These include one for AED99 which entails four entry tickets, AED105 worth of credit for carnival rides and a free valet parking ticket. There will be more than 3,500 shopping outlets, offering products across 26 country pavilions. More than 60 exhilarating rides will be present. Last season, more than seven million people visited Global Village and they rated it an impressive 9.1 out of 10 on Dubai's happiness scale.
Here is everything to expect from the forthcoming edition of Dubai Global Village 2019: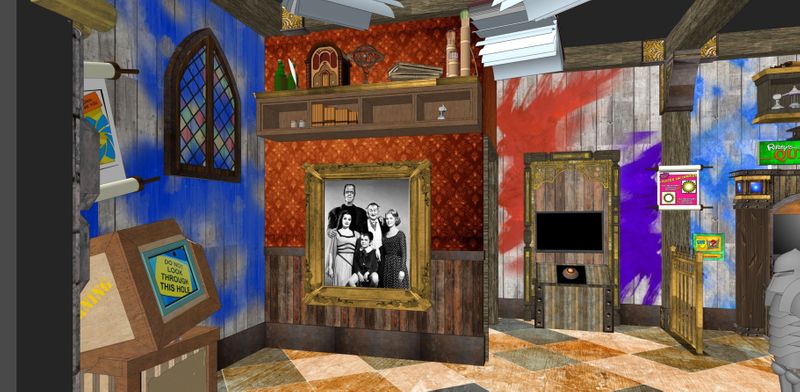 1. Ripley's Believe It Or Not!
Yes, you read that right. Believe it or not, Ripley's has made its way to one of the most prestigious events in the UAE. The museum attraction is the latest addition to a bevy of amazing activities being offered this season. The world-renowned American-born entertainment franchise will be a brand new entertainment experience for the millions of Global Village attendees. Already present in more than 100 destinations worldwide, it will offer showcases from around the world, even including exhibits made out of unusual material.
2. Stay for the stunts
Stunt Show: Survivor is also here for the first time. It is a must-go for all action lovers! From fight scenes, drifting cars, stunt bikers and quad bikes to amazing monster trucks in death-defying stunts, it has everything covered for you.
3. Colombian clowns for the win
Circus performers from across the globe will be back with a bang. An Italian Ringmaster will preside over the fun, including a troupe of Colombian Clowns, a death-defying high-wire act by the Venezuelan Daredevils, the Russian Wheel of Death and high above the crowds, the Human Perch Performance.
The months-long event will play host to more than 40,000 entertainment shows, with concerts featuring international superstar singers' every Friday of the season at 9pm. Jason Derulo, Atif Aslam, Liam Payne and Elissa have all played at the venue in the past. There will be fireworks displays every Thursday and Friday evening as the weekend kicks off and a concert featuring international superstars once a week.
4.  For all food lovers
There will be cuisines from all around the world just when you are tired of all the walking and want to sit down and order your favourite food.  More than 130 multicultural food kiosks will offer an authentic street food experience and a further 20 sit-down restaurants and cafes offering a more refined culinary experience of cuisines from around the world.
5. Happy shopping
What is Dubai without shopping? It is the hub of all the latest fads! This season, Global Village will offer 3,500 shopping outlets offering products from around the world. You can pick up homewares, soft furnishings, gadgets and decorative items from around the world. Spices, honey and other gourmet ingredients will also be sold at low prices.
6. Adventure lovers, we have you covered!
Transylvania Towers:
Designed to look as a hotel, riders are guided with different kind of vehicles, through scenes that can tell a story and contain animations, sound, music, and special effects.
Moscow Max:
This is an extraordinary pendulum ride inversion that utilises an innovative dynamic action offering passengers the incredible weightless sensation as in the traditional Street Fighter, but with the additional swing over and self-car loop.
Wheel of the World:
The Wheel of the World, a 60-metre high ferris wheel with a 50-metre LED screen gives riders a view of Global Village and the surrounding Dubai skyline.
Guests can purchase the Wonder Pass Card at different ticket counters around the park to access the following attractions: Carnaval, Circus Circus, Stunt Show and Ripley's Believe It or Not. Here is everything you needed to know about Global Village 2019. Grab your tickets and be there or you will be in for some serious FOMO! Have you ever been? Share your experience in the comments below.