Dubai Future District: Sheikh Mohammed Unveils Plan and Fund for the World's Largest Innovation Area
By Ayesha Hoda Wednesday, 15 January 2020
Sheikh Mohammed bin Rashid Al Maktoum has shared his plans for a new project in Dubai, supported by an AED 1 billion fund. Learn more below
Vice President, Prime Minister and Ruler of Dubai, Sheikh Mohammed bin Rashid Al Maktoum has announced his plans for Dubai Future District. This is a new project which will help connect Dubai World Trade Centre (DWTC), Emirates Towers and Dubai International Financial Centre (DIFC) through a bridge. It will help create the world's largest innovation area, enhancing Dubai's position as a preferred destination for entrepreneurs and professionals. Companies operating in Dubai Future District will be supported by a fund of AED 1 billion ($272 million). A statement issued on Tuesday said the new district and fund would "provide unprecedented financing and legislative facilities to businesses."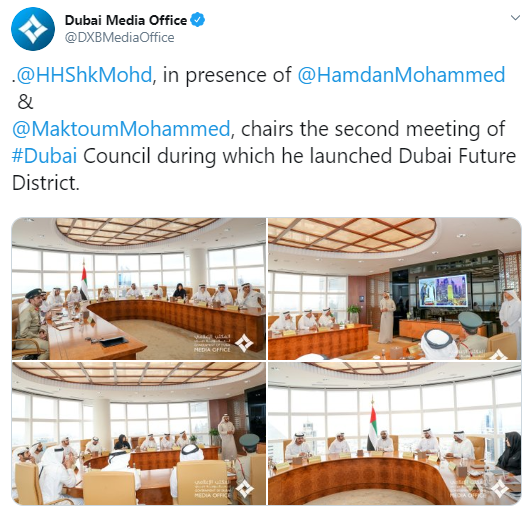 Sheikh Mohammed also announced a new target for Dubai's non-oil foreign trade volume. He said the emirate's trade should reach AED 2 trillion by 2025 and announced that Group Chairman and CEO of DP World, Sultan Ahmed bin Sulayem would be leading this initiative. He said the growth in foreign trade would be fuelled by the establishment of 50 offices around the globe, which would help promote the city's trade, investment and tourism. During the second meeting of the Dubai Council, Sheikh Mohammed said, "Dubai will become the world's capital of the new economy. The new economy will be a major focus on the 50 goals agenda that we seek to achieve in the next five years. The Dubai Council will focus on opening new economic sectors for the emirate and transform its existing sectors.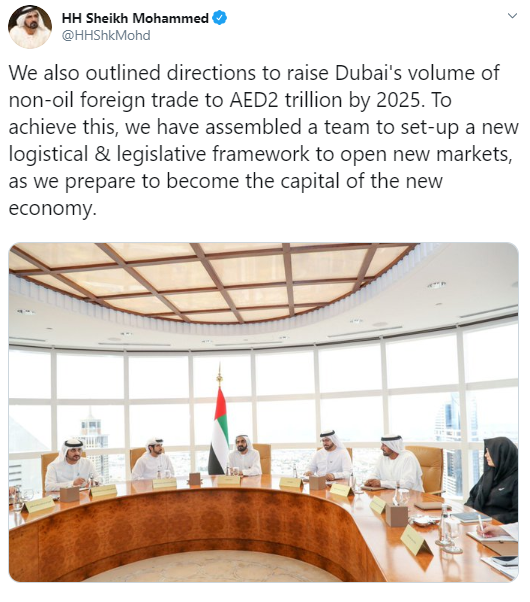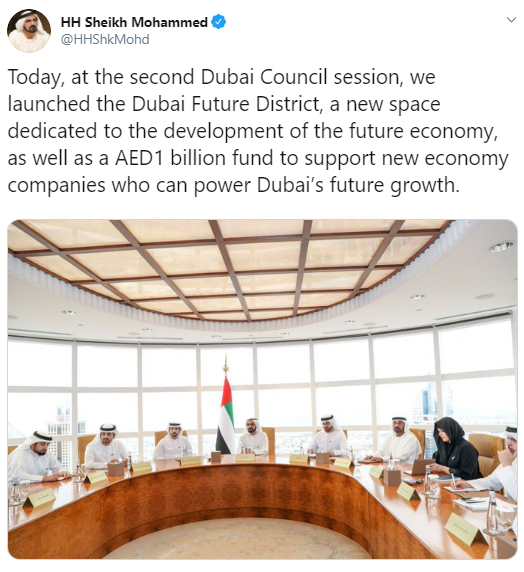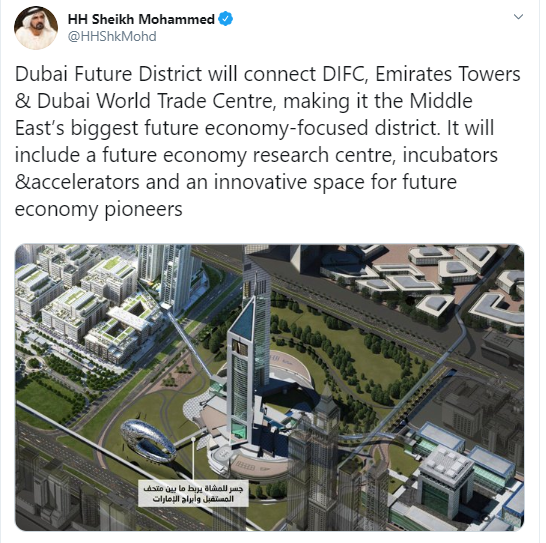 "We aim for a major shift in Dubai's foreign trade through stimulation and revitalisation with continuous development of all its logistical, legislative and service tools, in addition to building new international partnerships." The Dubai Ruler also said " the unification of external efforts" would carry better results for the Dubai's. He revealed that he had asked all directors of public departments and public figures in Dubai to submit development proposals to him directly to achieve "positive transformations."
For all the latest Bollywood News and gossip, follow us on Twitter & Instagram, like us on Facebook and subscribe to our channel YouTube. New videos up every day!
Comments