Celebrities
Dubai: Four-Year-Old Indian Girl Passes Away After An Accident Outside Her School
A motorist stepped on the accelerator pedal instead of the brake, killing a four-year-old Indian girl and injuring her mother. Learn more
A four-year-old Indian girl, Insiya Vasihi, died in a car accident in Dubai while her mother was critically injured on Monday, 4th November in the afternoon. The two were run over by a car reversing in front of Greenfield International School (GIS) in Jebel Ali. While reversing her vehicle, the motorist accidentally put her foot on the accelerator pedal instead of the brake, crushing the mother and the child. The four-year old died on the spot while her mother was taken to the hospital with multiple fractures. Three other parked vehicles were also damaged during the accident.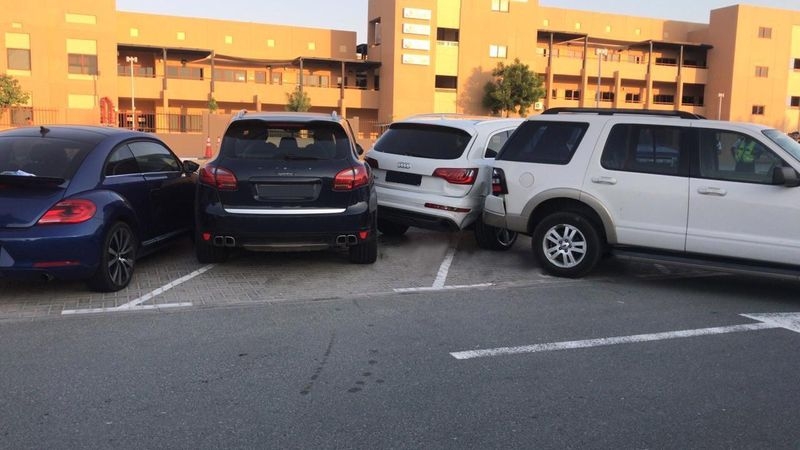 Picture credit: Dubai Police
Director of Jebel Ali Police Station, Brigadier Al Suwaidi has appealed to drivers and pedestrians to be very careful, especially in areas with schools as they have a lot of congestion and witness the frequent movement of parents and students on the roads.
Condolences have been pouring in since the news of the accident spread. The Greenfield International School has confirmed the news of the death of their Kindergarten student and arranged for psychologists to be on campus to provide all day counselling support to other students, their parents and staff members.
In a communication sent to parents, Principal of GIS Allan Weston said the psychologists would help 'provide guidance on how to communicate, counsel and support' primary and secondary students during this tragic period of grief and mourning. She said, "We have enlisted their support for the coming weeks, and we will also be arranging parent sessions to help guide you on how to support your child at home through their grieving process." The Head of Primary at GIS, Andrew Mitchell also communicated with parents and said it was "important to communicate the message sensitively and calmly to the students in the school in a way they can understand."