News
Dubai Food Festival: Everything You Need to Know
This year Dubai Food Festival will kick off in late February. Here is all you need to know as you gear up for a fun-filled, eating your heart out kind of scene!
If there is one city known for its casual eateries, street food, spectacular fine-dining experiences and sweet-tooth satisfying dessert spots, it is Dubai. There is no dearth of top-notch food places in the Gulf emirate. We are sure you all know about the famous Dubai Food Festival – a delight for UAE residents as well as tourists who travel across the world to attend the more than two-weeks-long food fest. Aptly described as a 'Foodies Heaven', the Dubai Food Festival will kick off in late February this year. It is spread across different venues around the city, from malls and high-end restaurants to backstreet markets. The most popular of them remain the old-favourites JBR, City Walk and Jumeirah Beach.
The centre point for showcasing culinary talent, the annual extravaganza welcomes tons of local and internationally celebrated chefs, aspiring cooks, food enthusiasts and budding or established entrepreneurs. Needless to say, the Dubai Food Festival is the largest citywide celebration of food in the Middle East. The festival offers a myriad of exciting food-related events and promotions, highlighting Dubai's unique food scene, its personalities and world-class dining experiences. The 2020 edition is set to be the best yet with a host of exciting new events and promotions for visitors, from unique dining experiences in the city to limited-edition coffee flavours. Here is all you need to know as you gear up for a fun-filled, eating your heart out kind of scene!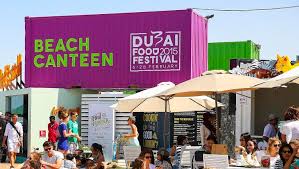 Dubai Food Festival
Dates:
February 21, 2020 to March 9, 2020
Pricing:
One of the best aspects of the Dubai Food Festival is that there is no set price or budget that you need to keep in mind. It all depends on your personal choice. You could pay less if you try out the fairly reasonable pop-up restaurants and eateries, or take a hit on your pocket if you choose to indulge in a one-of-a-kind exclusive seven-course menu curated by the Michelin star chefs. It is your call!
Events:
The Dubai Food Festival plays host to events such as the Swyp Beach Canteen, Hidden Gems, Dubai Restaurant Week, Foodie Experiences, Taste of Dubai, Limited Coffee Edition and the Cheese Festival. Here is what each of them entails:
Restaurant Week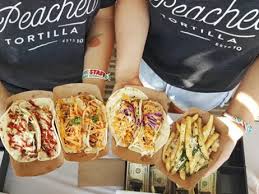 The more established and experienced restaurants of Dubai take it upon themselves to make the 'Restaurant Week' hip and happening. Places such as the Bleu Blanc Dubai, Hotel Cartagena, Morimoto Zheng He's, GIA, Scape Restaurant and the Lounge manage this part of Dubai Food Festival. A plethora of diverse three-course meals arranged at these eateries make up the highly-anticipated 'Restaurant Week'.
Dine and Win
What fun is there without surprise gifts and goodies? The Dubai Food Festival hosts a 'Dine & Win' segment where participating restaurants get to win awesome prizes and goodies.
Hidden Gems
The 'Hidden Gems' event organised by the Dubai Food Festival allows ten underrated yet scrumptious restaurants to participate and win through maximum diner-votes. It is all in the hands of foodies!
Foodie Experience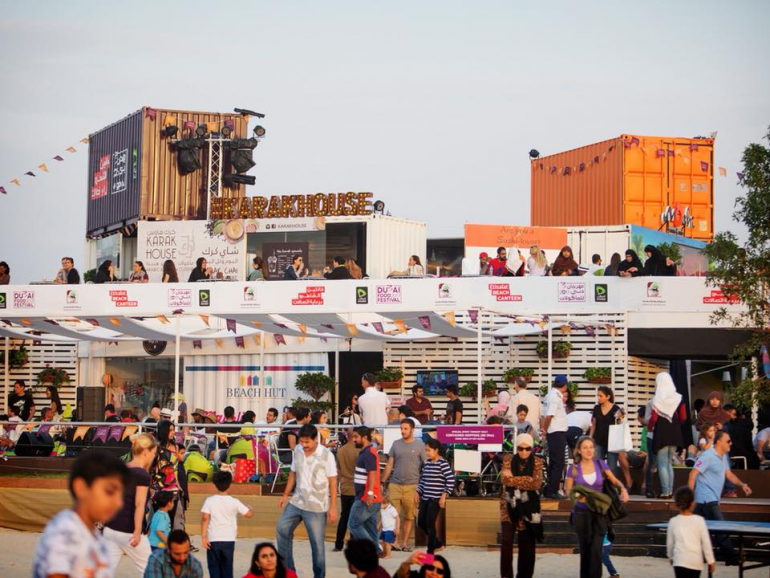 Providing an opportunity to all, there are various venues and prices for the masterclasses and chef's tables. Introduced for the first time last year, the Foodie Experience allows individuals to pick up a new culinary skill and sample curated menus by world-famous chefs. This segment also includes themed tours, workshops with nutritionists and exclusive tasting menus from the most excellent restaurants in Dubai.
Taste of Dubai
This comprises some of the most renowned celebrity chefs from across the globe conducting live cooking demonstrations and presenting their latest cuisine innovations.
Limited Coffee Edition
This is for all those who need a caffeine kick to get through the day! Limited Coffee Edition brings a variety of gourmet coffees under one roof.
Cheese Festival

The Cheese Festival will surely make you want to 'Say cheese'! It is the ultimate place to be for all cheese lovers. The festival features various cheese-filled delicacies making the Dubai Food Festival all the more appeasing. It comprises different sizes, shapes and qualities of cheese. Visitors can try and buy imported varieties, meet vendors from across the region, and attend workshops to learn how best to choose, make and cook with cheese.
Events and Activites:
Swyp Beach Canteen, the flagship of the Dubai Food Festival, takes place at the Jumeirah Beach behind the Sunset Beach. It is a great place for family picnics and catch-up sessions with friends and loved ones. The Jumeirah Beach seafront is lit with food trucks, live music, informative workshops and cooking demos. There are a wide range of interactive sessions for kids and adults too.
Launched in the year 2014, The Dubai Food Festival has become both bigger and better over the years. Organised by the Dubai Festivals and Retail Establishment (DFRE), an agency of Dubai's Department of Tourism and Commerce Marketing (DTCM), it is a strategic part of the city's year-round programme of festivals held to promote tourism and development in the retail sector of Dubai. We cannot wait to try out the different delicacies at the upcoming edition of the DFF! We know we cannot wait for the Cheese Festival! What is on top of your list? Share it in the comments below.