Celebrities
Dubai Fitness Challenge 2019: From Celebrity Appearances to Marathons, DFC Brings it All Under One Roof for Fitness Fanatics
The annual Dubai Fitness Challenge (DFC) is all set to take place from October 18 until November 16. It aims to bring Dubai residents of all ages, fitness levels, gender and ability together
Fitness has become a vital part of life trickling down to the entertainment spectacle as well. The annual Dubai Fitness Challenge (DFC) is all set to take place from October 18 until November 16. It aims to bring Dubai residents of all ages, fitness levels, gender and ability under one roof. Participants will perform 30 minutes of exercise routine every day for one month. The challenge will run across two fitness villages and 10 community hubs, where there will be 40 events and over 5,000 fitness classes and activities during the month-long event. Renowned and fitness fanatic Joe Wicks is up for another challenge this time around, attempting a Guinness World Record. As excitement build towards one of the biggest events in the lit city, here is everything to expect from Dubai Fitness Challenge 2019.
Fitness Centres
The event's primary aim is to improve the health standards of individuals by motivating contenders to push themselves out of their comfort zone. It encourages people to stay active and workout no matter where they live in Dubai, what their fitness level may be or what they do otherwise to keep active. This year, participants can visit two fitness villages, 10 community fitness hubs or 30 spaces that are part of the City is a Gym activation. Among them, these cover close to 5,000 sessions over the course of 30 days in nearly every location in Dubai.
Find your 30
This category has been introduced for the first time. The Find Your 30 concept is a knowledge hub accessible to everyone via the DFC website. Once registered, participants will find articles, videos and podcasts that focus on health, from physical fitness to mental well-being, plus diet and nutrition tips. The aim is to help them to navigate their lifestyles better using inspiring stories and straightforward hacks. The digital section will be put together by the athletes, trainers and doctors who are on Dubai Fitness Challenge's roster of experts.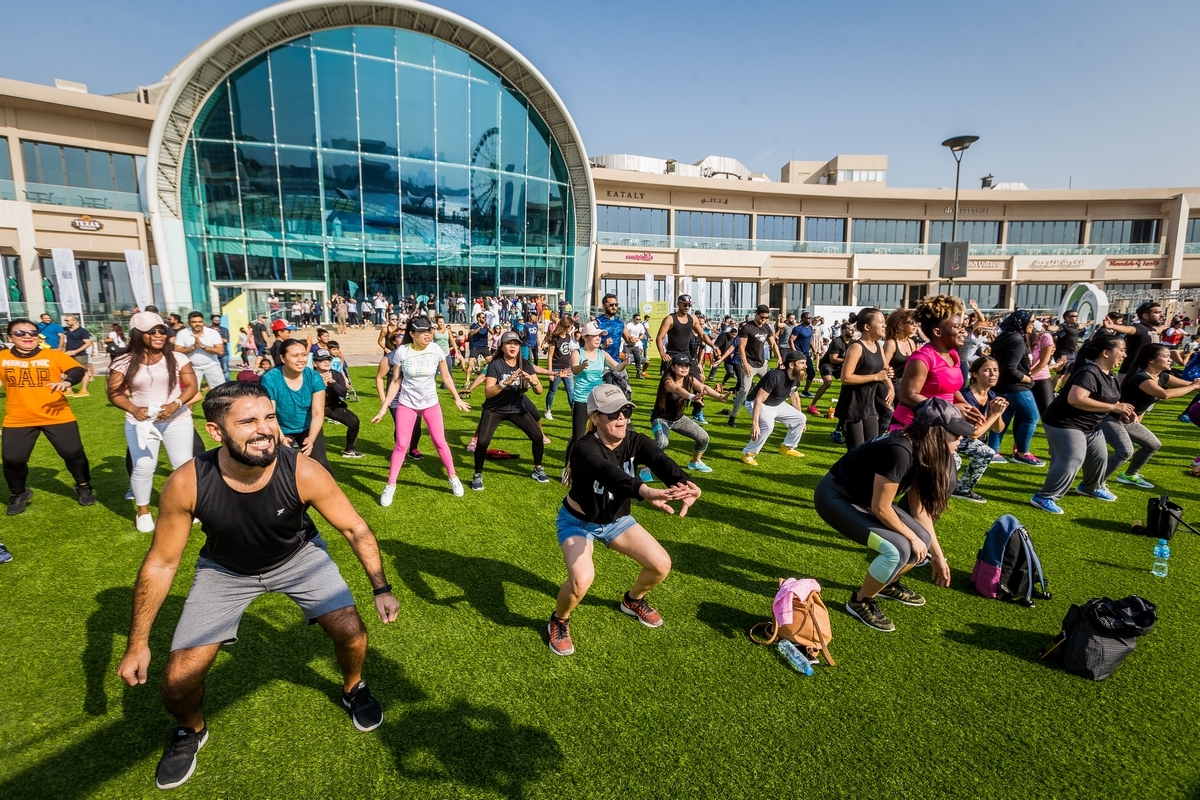 Fitness villages
The famous Kite Beach and Dubai Festival City will host two themed fitness villages. The Kite Beach village is presented by Enoc, Etisalat and Meraas, and is an open-air venue dedicated to both inland and on-water sports, including kayaking, paddleboarding, basketball, soccerfootball, yoga, meditation, combat sports, obstacle courses and a main workout stage that will have back-to-back group sessions. How fun!
The Festival City village, presented by Dewa, Fitbit and Al Futtain, is both indoors and outdoors. In addition to the usual sports and sessions, it will also host the Imagine Fitness Workout on a daily basis. Participants can also hire a bike free of cost and ride along the Festival City promenade towards Marsa Beach to attend a volleyball game.
Swimming sessions
Beat the heat! Swimming events have been organised as part of DFC. These include the King & Queen swim at The Pointe, which allows individuals of all ages to take a dip and swim a variety of lengths, from 200 metres to a full mile. There's also the Daman DXB SwimFest for beginners plus and the La Mer Open Water Swim Series, with racing, music and ample other activities.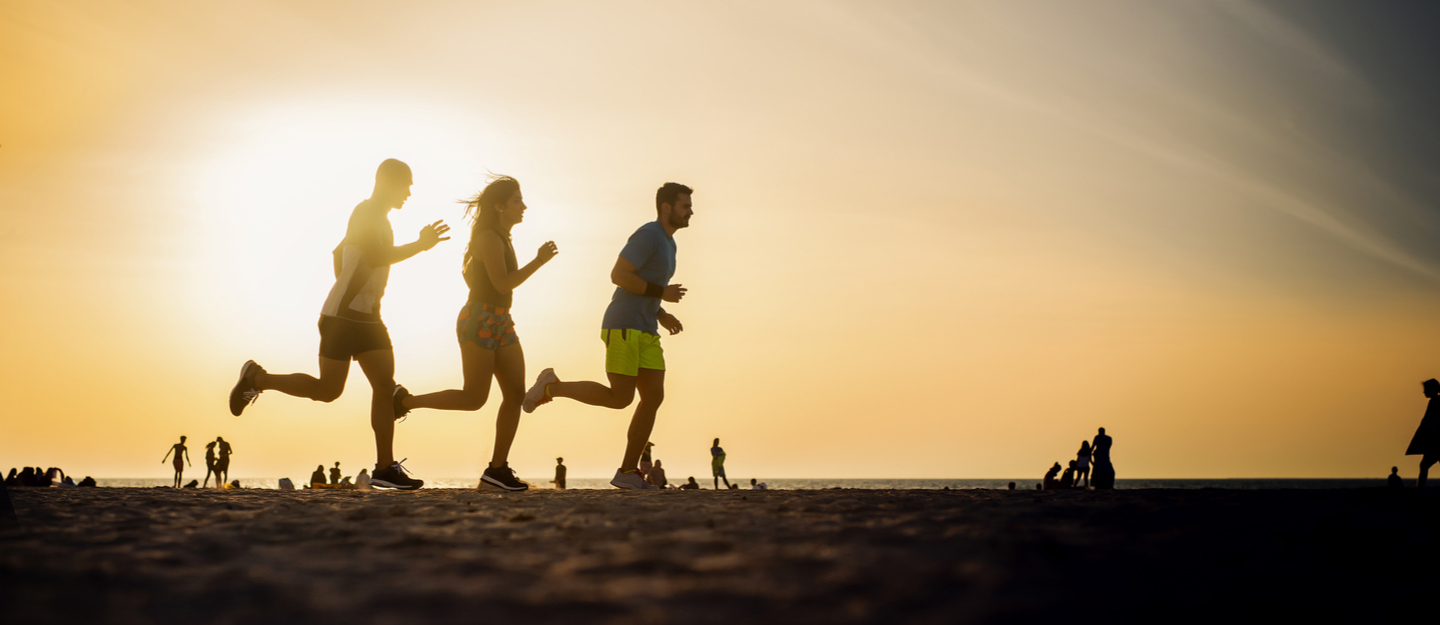 Running events
Marathons are the core of any fitness challenge. There will be triathlons in Mamzar Park and Hatta, ultramarathon build-up runs every Friday, a half marathon and the Desert Road Runners Cross Country event to name a few. Check out the event's website for timings and entry fee details.
Celebrity appearance
Renowned and fitness fanatic Joe Wicks is up for another challenge this time around. It will witness him attempt a Guinness World Record in Dubai on October 26. Wicks will target the world's largest high-intensity interval training or HIIT 30x30 session at Skydive Dubai, which is open to the general public. He will lead the intense cardio free-to-attend session, which will feature a 30-minute class with a series of short and intense periods of anaerobic exercises. Short recovery breaks will also be provided in-between circuits.
Charity workouts
There are a couple of opportunities to give back while working out during this year's programme. For a start, you could join the Pink Ladies Challenge, an all-female event that invites teams of three to five women to battle it out against other teams across six fun challenges and obstacles, all to support The Pink Caravan breast cancer charity. The Beat Diabetes Walk will also take place as part of the event. Participants can also take a stroll around Zabeel Park, with the entry fees slated to go to the Al Jalila Foundation in support of diabetes research and healthcare in the UAE.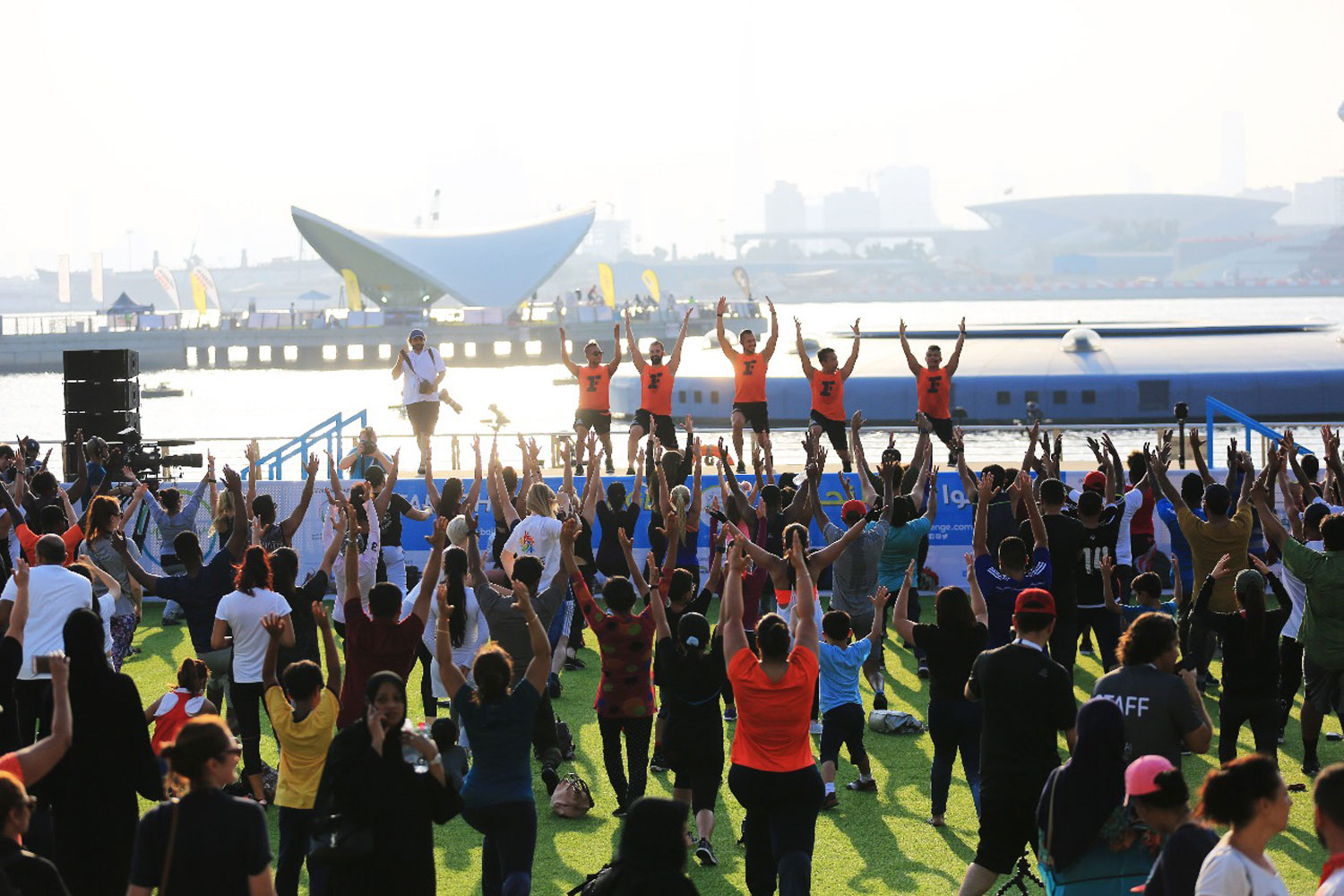 Obstacle courses
Obstacle courses are so much fun! Tough Mudder is for people with intermediate to advanced fitness levels, and which sees teams of friends take on one of the world's toughest and muddiest courses. Participants can try a 5K with 13-plus obstacles, a 10K classic or the Tougher Mudder, with more than 25 tasks to complete. Earlier in the month, on November 1, there's also the Mercedes-Benz Challenge, which invites 100 teams to complete seven challenges hidden across the city in order to win a new Mercedes-Benz GLC 200. How exciting!
Pop-up gyms
City is a Gym is a new concept, which is part of DFC's virtual content hub. Marcus Smith, founder of Inner Fight, has put together workouts suitable to 30 different locations – from walkways and running tracks to parks – spread out across the city. Each session follows a warm-up, workout and cool-down format and uses no equipment. Participants can visit any of the locations, scan a QR code pole on their mobiles and access the workout customised for that venue.
Here's where all you can train with a virtual Smith egging you on: Burj Plaza, Al Seef, Palm Jumeirah - The Boardwalk or Al Ittihad Park, Dubai Creek, Dubai Marina, DXBike at Meydan, JBR – The Beach or The Walk, Satwa – the park or 2nd December Street, Dubai Water Canal – La Perle or near the beach, Discovery Gardens, Jumeirah Beach – behind Sunset Mall or near Burj Al Arab, La Mer, Al Barsha Pond Park, Al Mamzar Beach Park, DMCC Park in JLT, Mushrif Park, Safa Park, Zabeel Park, Karama Park, Al Shindagha Historical District, Quranic Park, South Ridge Park, D3 basketball court, The Lakes Park, Bay Avenue in Business Bay, Al Qudra and even Hatta.
Fitness classes
There are literally thousands of classes and sessions to take part in away from the main events. All you need to do to is download the dedicated Dubai Fitness App to see what's on when and where, and track your progress over the 30 days. You can monitor your workouts, sync them with other top fitness apps and generally join the fitness community that is rapidly growing in Dubai.
It is indeed a wholesome event for all fitness fanatics. The best part about it is the fact that from beginners to experts, everyone has a chance to participate. All that is needed is prior registration, booking your slots and finding out the guidelines specific to each activity. Marathons, obstacle courses, swimming, pop-up gyms, celebrity appearances including that of the world famous Joe Wick and charity events – the Dubai Fitness Challenge is only growing bigger and better with each passing year.