Celebrities
Dua Lipa's New Bodysuit Gets Paris Hilton's Approval
Dua Lipa recently posted a picture in her merchandise and Paris Hilton liked the post.
Dua Lipa is among the most popular singing sensations of the current generation. The model-turned-singer has been topping the UK charts since she started singing. Dua Lipa has a strong fan base who actively look forward to her new music. Recently, she posted a picture on the Instagram where she could be seen posing in a bright pop art body suit from her own series of merchandise with fishnet leg lining. With her hair tied back in a ponytail, Dua Lipa captioned the photos as, ' Filming smthn 4 u in the newww merch'.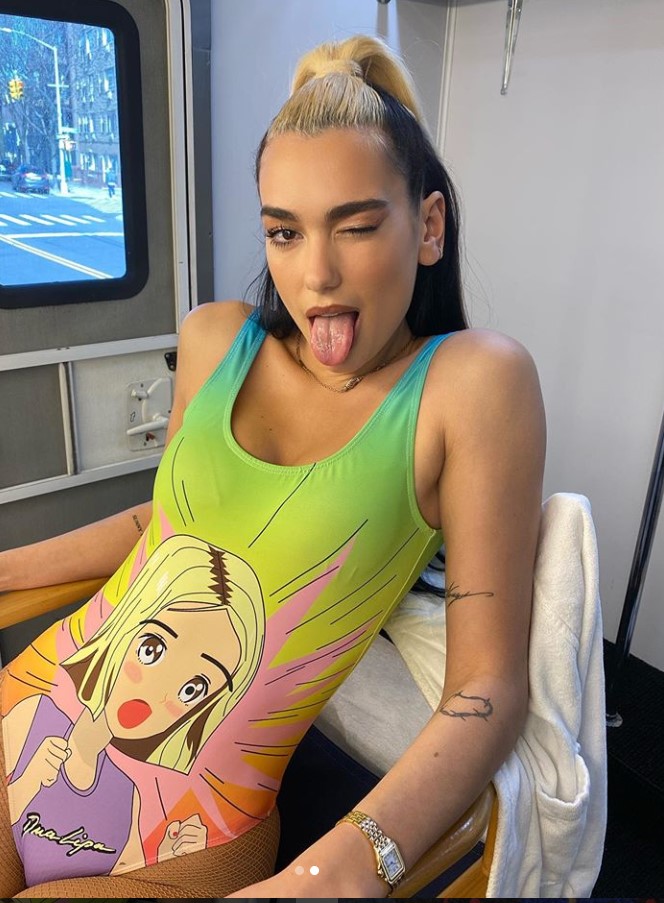 Dua Lipa shines in a bright bodysuit from her own merchandise
Since this post came with the hashtag Physical, one can conclude that her recent photoshoot also has something to do with her famous song Physical. As soon as Dua Lipa posted the photo, her timeline was filled with people gushing over the quirky bodysuit. Even Paris Hilton posted a heart eyed emoticon.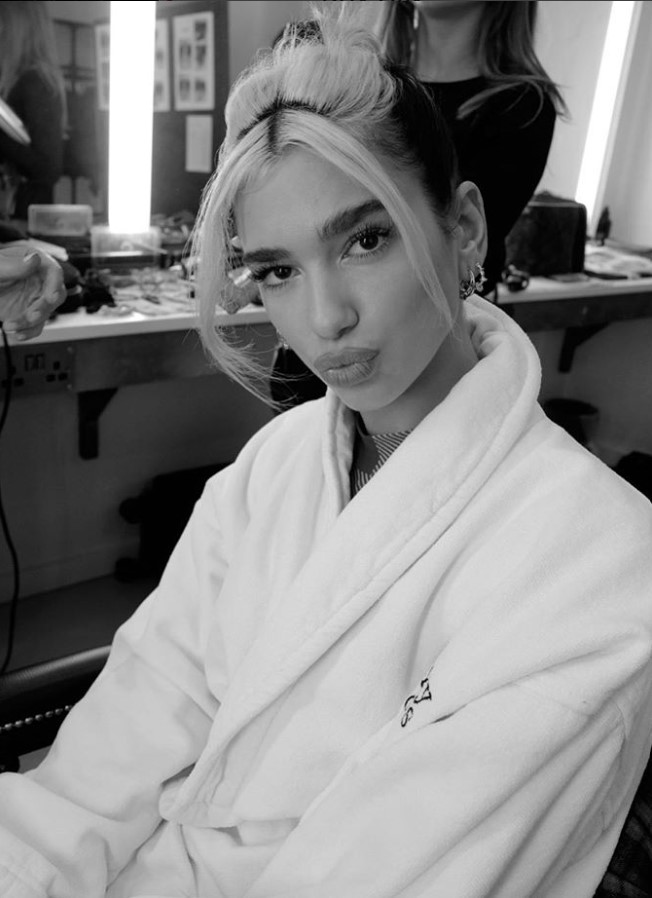 Dua Lipa all set to work
It was only a day ago when Dua Lipa had posted a black and white picture from New York with the caption 'Back to work' as she pouted for the camera.
Dua Lipa is currently dating model Anwar Hadid who is the brother of the supermodels Gigi and Bella Hadid. Dua Lipa also shared a valentine post for her man.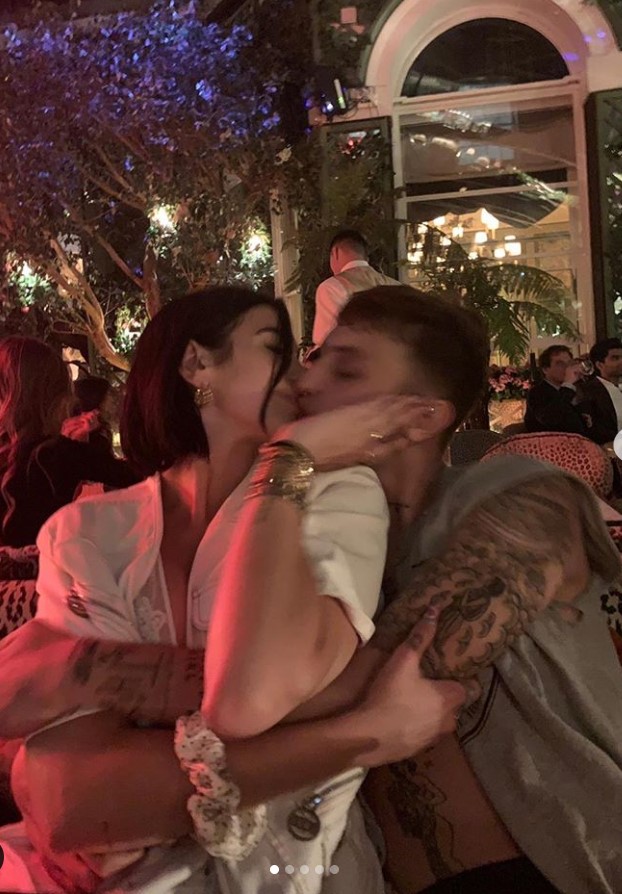 Dua Lipa and boyfriend Anwar Hadid on Valentine's Day
Born in 1995, Dua Lipa started her career with modelling and later ventured into singing.  However, her first love was always singing. At the age of 14, Dua Lipa had started posting the covers of her favourite songs. She was first signed by Warner Music Group who released her first song 'New Love'. In no time, Dua Lipa released her debut album in 2017 and soon started topping the UK charts. Her songs 'Be the One', 'One Kiss', and 'New Rules' have been greatly popular among the masses. Dua Lipa is the recipient for three BRIT Awards and two Grammy Awards.