Celebrities
Dua Lipa Travels Down the Memory Lane During Katy Perry's Performance
Dua Lipa had the time of her life as she had the opportunity to come back to India and share the stage with her teenage icon Katy Perry
Dua Lipa, the model turned single, shared the stage with Katy Perry last night at OnePlus Music Festival in Mumbai and had a blast. In an emotional Instagram post, not only did Dua Lipa posted some 'sweaty' pictures from the show but she also shared her emotions as she performed with her teenage icon Katy Perry. According to Dua Lipa, Katy Perry had her 'fizzing with excitement front stage during her set' and took her back to the time when she attended the first Katy Perry concert at the age of fifteen. Dua Lipa also posted a loving picture with the pop icon Katy perry as the two blew kisses for the camera.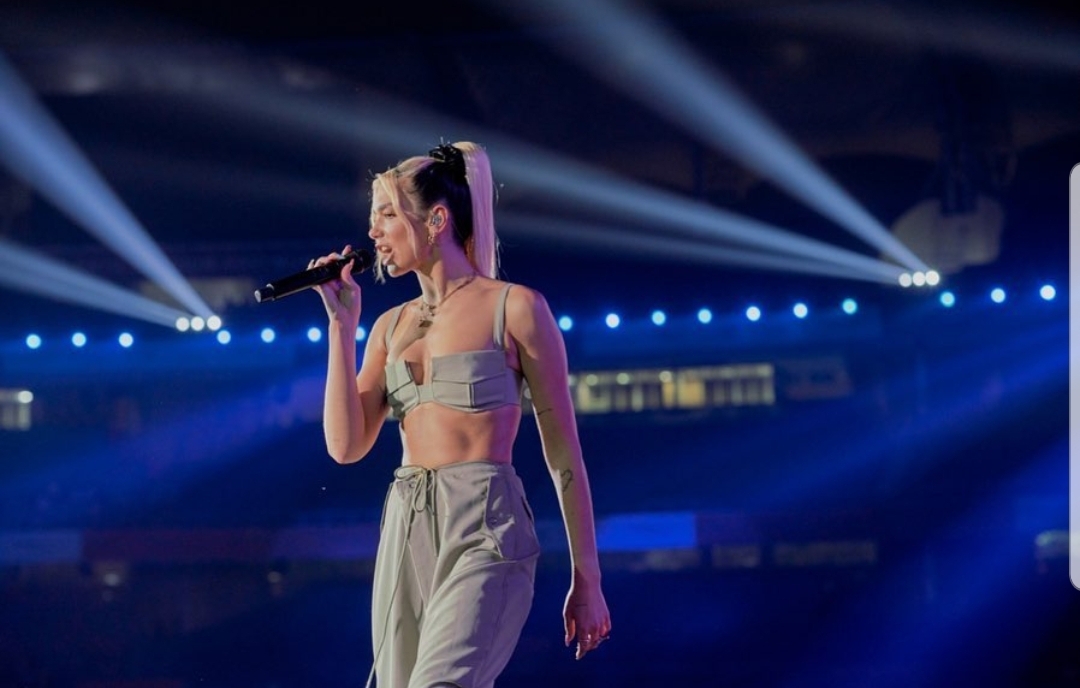 Dua Lipa during her concert in Mumbai
Earlier, Dua Lipa had shared a picture enjoying a lollypop as she headed to watch Katy perry's electrifying performance on stage. She was dressed in a beige crop top flaunting her washboard abs with hair tied in a ponytail.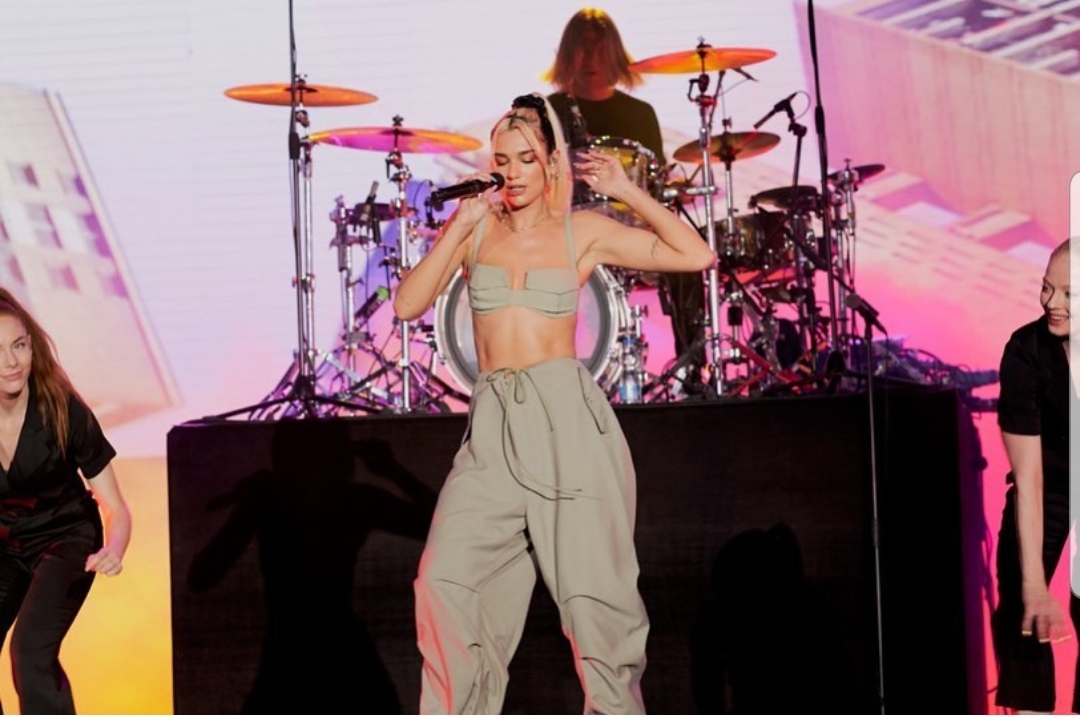 Dua Lipa during her concert in Mumbai
Even in her first post announcing the trip, Dua Lipa had mentioned her excitement to perform with Katy Perry. She had shared the news with the caption, 'So excited to go back to India this week!! I've never had the chance to perform in front of you and i'm excited to share the stage with sweeet mutha KPez @katyperry !!!! Yaaaaay' Dua Lipa called the energizing concert as an 'outrageously sweaty show'. It was not Dua Lipa's first trip to India as she had also shared the joy of being back to India in a previous post. She said that Mumbai brought the heat making it a memorable night.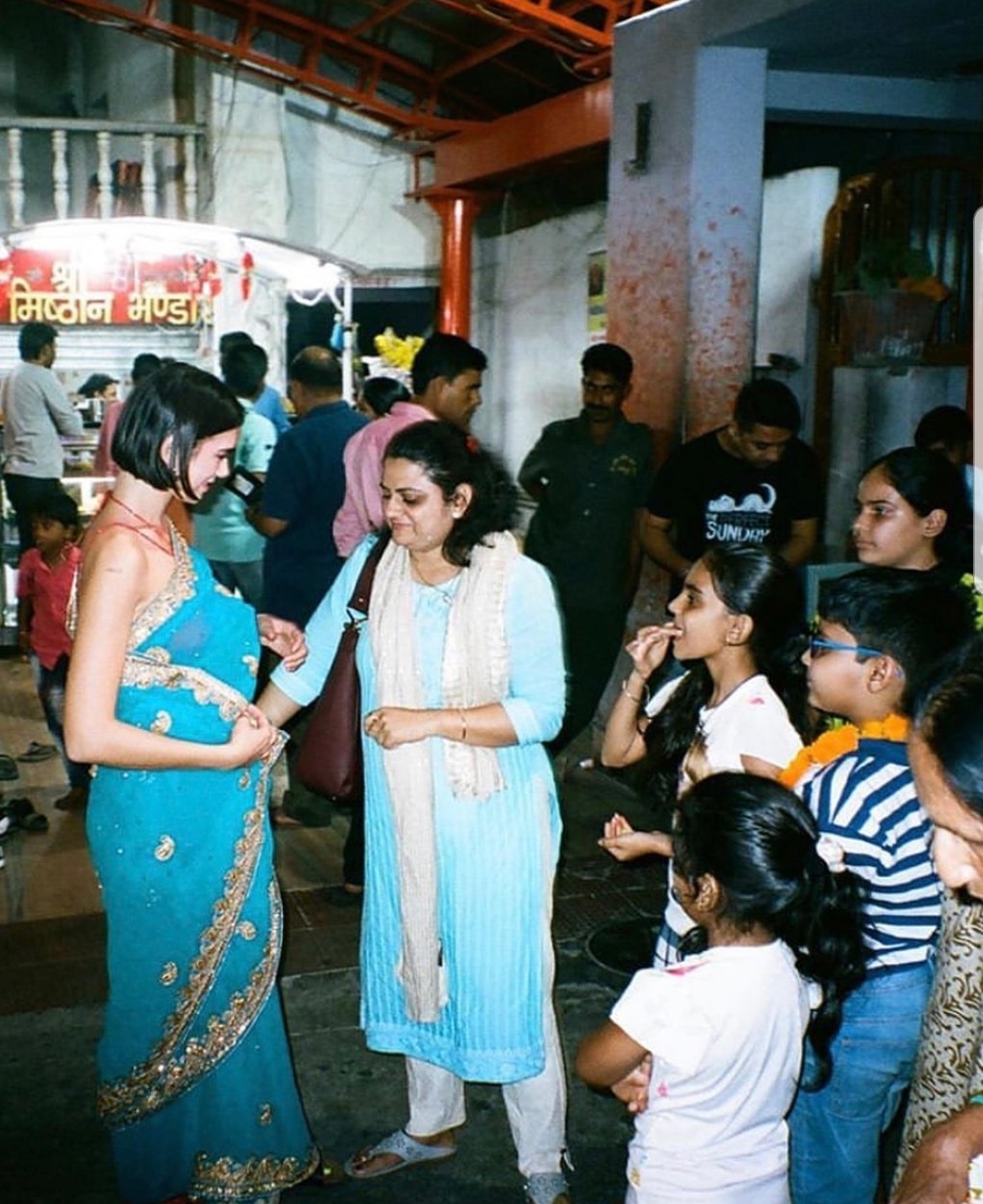 Dua Lipa reminisces her previous trip to India with throwback pictures
Earlier, Dua Lipa had shared a picture from her last trip to India where she learned to drape a sari in Jaipur.
The recipient for three BRIT Awards and two Grammy Awards, Dua Lipa was born in 1995 and started her showbiz career with modeling. However, her first love was always singing as she had started making the covers of her favorite songs at the age of 14. Dua Lipa was first signed by Warner Music Group which released her first song 'New Love'. Soon she released her debut album in2017  and started topping the UK charts. Her songs 'Be the One', 'One Kiss', and 'New Rules' have been greatly popular among the masses.